'Here & Now' Highlights: Jason Stein, Zac Schultz, Martin Hernandez
Here's what guests on the Sept. 1, 2023 episode said about a Republican state income tax cut proposal, Wisconsin Supreme Court infighting and the federal government negotiating drug prices for Medicare.
By Zac Schultz | Here & Now
September 5, 2023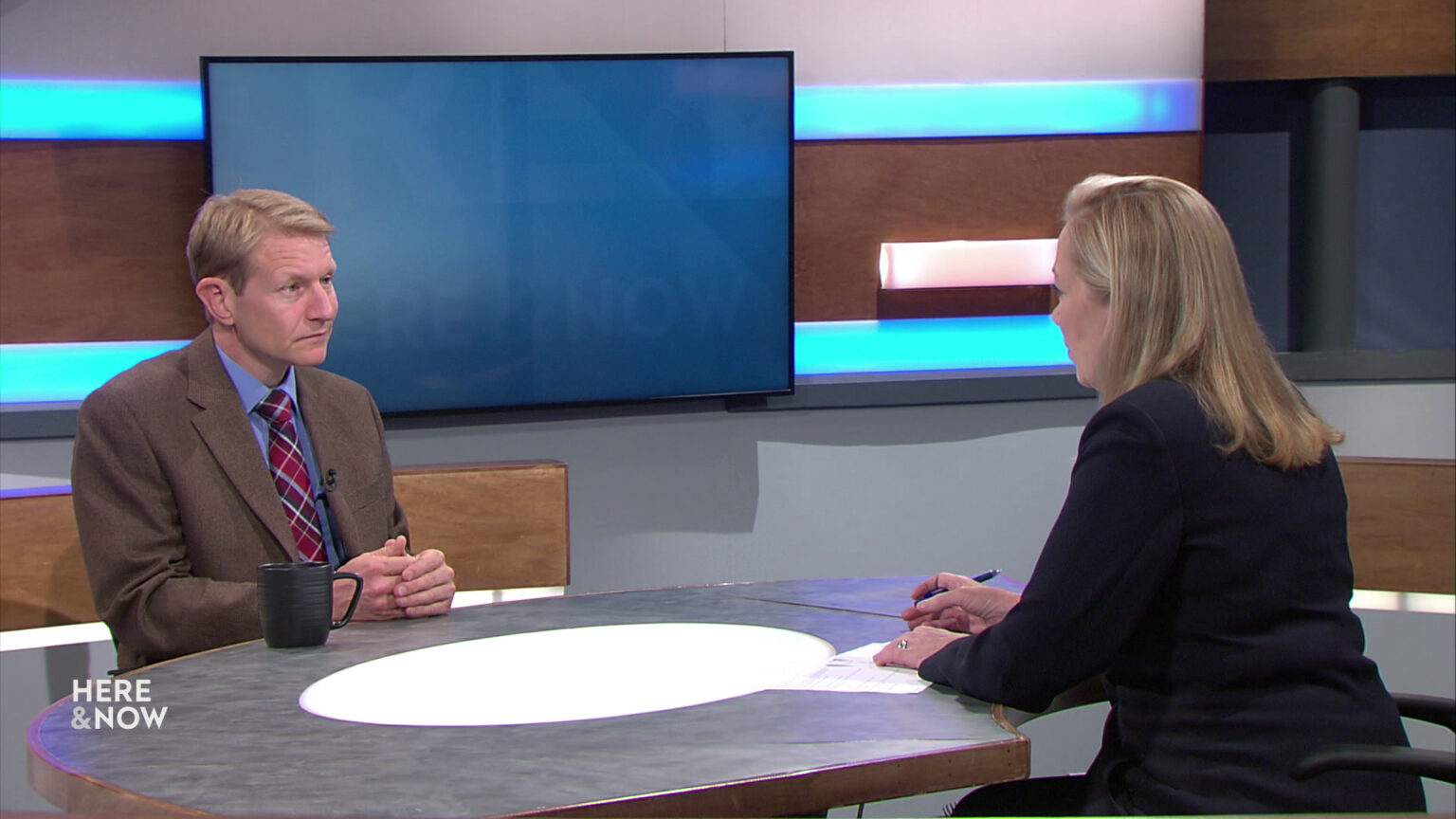 ---
Republican lawmakers want to use nearly three-quarters of the projected $4 billion state surplus to lower taxes – Wisconsin Policy Forum's Jason Stein weighed in on the fiscal and political implications. There are calls for newly elected Wisconsin Supreme Court Justice Janet Protasiewicz to recuse from redistricting lawsuits or face impeachment by the majority Republican Legislature – Here & Now reporter Zac Schultz described how and why the acrimonious tone of the high court has spilled into the public eye. Seniors on Medicare find welcome news in the announcement that the federal government will now negotiate on their behalf for lower drug prices — Martin Hernandez of the Wisconsin chapter of AARP explains how the process is starting.

Jason Stein
Research Director, Wisconsin Policy Forum
The exclusion of up to $150 thousand of retirement taxes is a new feature of a renewed Republican proposal for $2.9 billion in state income tax cuts. Stein called that prong of the package a savvy political move, but not necessarily attractive to the younger demographic of workers the state most needs to retain.
Stein: "It's obviously something that could be a popular proposal. It's a group that has many vulnerable people in it, and also has many voters in it. And that's something that's always in mind for politicians. At the same time, we are an aging state. So that means this is a very large ticket item. Also, we're a state that is trying to recruit younger workers. And so to the extent we put in a big tax break for people at the upper end of the of the age scale, that's going to bring tension with trying to recruit workers who are younger."
Zac Schultz
Senior political reporter, Here & Now
There are calls from Republican legislators for liberal State Supreme Court Justice Janet Protasiewicz to step aside from hearing lawsuits over redistricting in Wisconsin, with threats of impeachment if she does not. This comes after Protasiweicz campaigned for her seat calling the current legislative maps "rigged" and "unfair." The conservative wing of the court that newly finds itself in the minority has publicly balked at some actions liberal justices have taken, like firing the state director of courts. Schulz described that the escalating infighting is now spilling out into the open with the speed of email.
Schultz: "This court has had a troubled history, I think it's fair to say, for at least the last 15 to 16 years. We had one justice accused of choking another justice inside the Capitol, and that went all the way back up to the Court of whether he should lose his seat in that case. So there have been all sorts of dustups and allegations. I think the difference here is the speed at which some of these allegations are coming out over the past few years. Most of this kind of snide remarks and snipping at each other has been done in the footnotes of decisions. The major decision will come out and then a justice in their commentary will take a pot shot or two at someone else that they think should have agreed with them or saying how they don't actually understand the law or the Constitution. Now, this is happening at the speed of email, and that's in part because the speed of the changes is so much faster. Conservatives on the court and Republican supporters out in the public want this information out faster. They're releasing it faster. And instead of happening in the background and then coming out slowly over the course of time, we're getting it almost as it happens."
Martin Hernandez
Associate state director for advocacy, AARP Wisconsin
For the first time, the federal government will negotiate prices on behalf of Medicare enrollees with drug manufacturers. The effort to lower out-of-pocket costs for prescriptions starts with ten prescription medications in wide use for conditions like blood clots, diabetes, heart failure and kidney disease.
Hernandez: "Especially one of the drugs that was announced as part of the program, Januvia, which is used to treat diabetes. Price for that prescription has gone up by 275% since it was introduced in 2006. And we actually have 11,000 Wisconsinites on Medicare who take that drug. So having that price come down, any amount is going to make a big impact for those 11,000 Wisconsin residents."
Fifteen more drugs will be added in 2027 and another 20 would be added to the negotiation by 2029, Hernandez said.
Watch new episodes of Here & Now at 7:30 p.m. on Fridays.
---
Recent Here & Now
//php dynamic_sidebar( 'news-sidebar-2' ); ?>