'Here & Now' Highlights: Janine Geske, Zac Schultz, Victor Forberger, Israel Del Toro
Here's what guests on the May 6, 2022 episode had to say about leaked U.S. Supreme Court draft opinion on abortion and the implications – both legal and political – for Wisconsin should Roe v. Wade be overturned, the difficulty of filling out unemployment insurance applications and the buzz over "No Mow May."
By Frederica Freyberg | Here & Now
May 9, 2022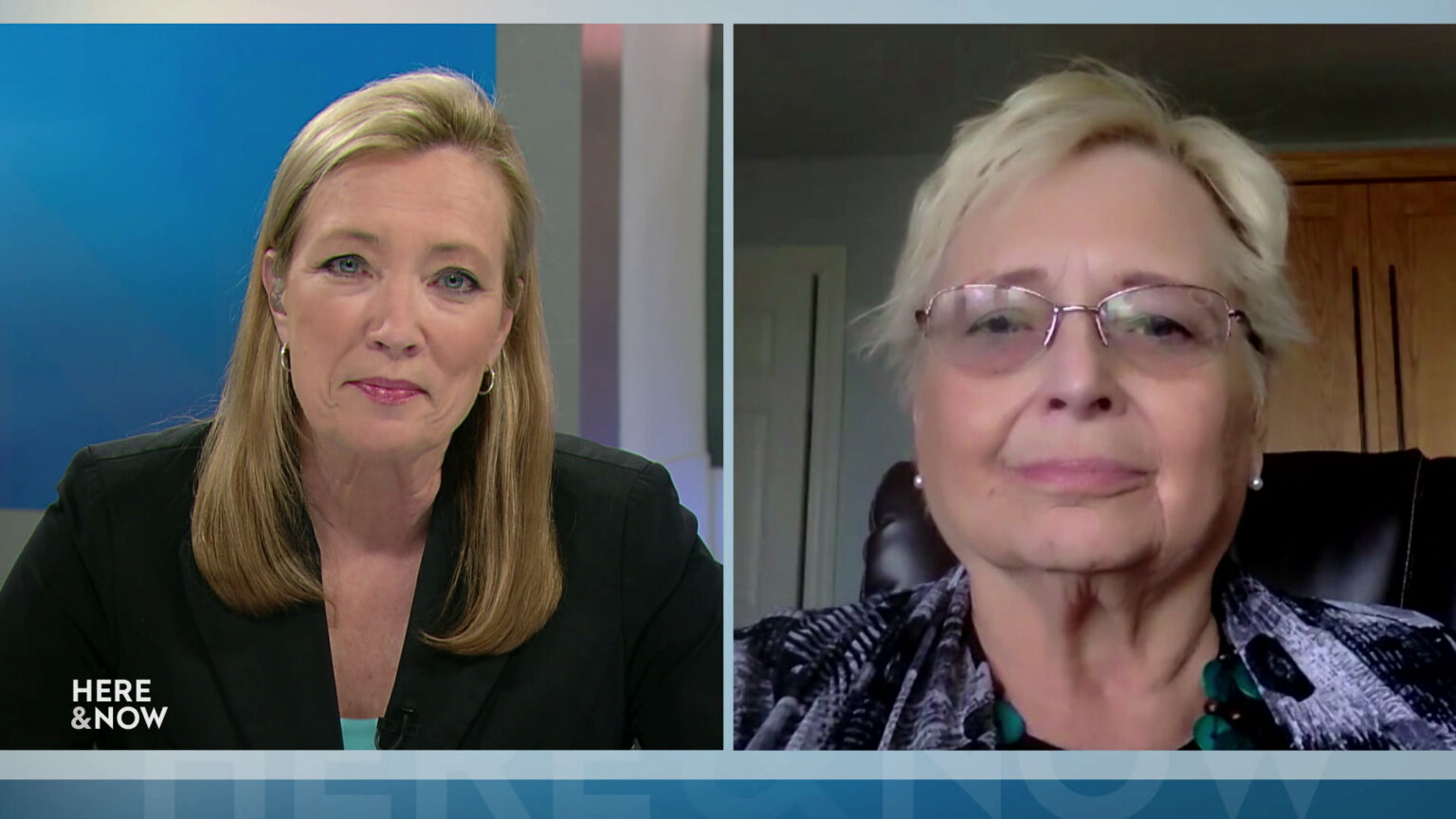 ---
Former Wisconsin Supreme Court Justice Janine Geske said turning the long-standing legal precedent of Roe v. Wade upside down causes instability. Here & Now senior political reporter, Zac Schultz described why Republicans are talking about the leak of a U.S. Supreme Court draft opinion and how Democrats hope it energizes their base ahead of 2022 midterm elections. Labor law and employment attorney Victor Forberger said many people trying to get unemployment benefits in Wisconsin make unintended mistakes on the application and end up with financial and criminal penalties. Lawrence University biology professor and Appleton alderperson Israel Del Toro described the importance of pollinators, why not mowing lawns helps bee populations, and how his "No Mow May" effort is gaining steam.

Janine Geske
Former Wisconsin Supreme Court Justice
Geske said if Roe v. Wade is overturned when the U.S. Supreme Court releases its formal decision late June, it upsets precedent and "really does cause instability."
Geske: "We're going from suddenly saying it's a constitutional right of women to be able to make this decision about their own bodies, [to] that if that opinion is adopted, that there is no constitutional right to their privacy, and that the states can make their decisions as to what rights they want to give women."
Geske said she thinks turning everything upside down is a bad thing.
Geske: "There are times that it is needed — discrimination in schools and, Brown versus Board of Ed., and those kinds of cases. It was clear historically it had to be changed. This has been a tough, tough issue for this country. We have a very divided populace on this issue. But I think that slight modifications and moving with it is something people can adjust to. I think there's already been a reaction. There'll be a huge reaction. Frankly, either way, it goes in the summer. And I think it's unfortunate that there's going to be such – if that opinion is right – such an upheaval of what's been in the law for 50 years."
Zac Schultz
Senior political reporter, Here & Now
Schultz pointed out how polling on abortion rights over many years has been static – with a majority of the population in support. The question, he said, is whether this polarizing issue that has been settled law for 50 years translates to the ballot for Democratic and Republican voters.
Schultz: "If they believe that abortion access should be legalized, that could be a risk, which is why you're seeing a lot of Republicans not saying very much on this issue right now. On the flip side, Democrats are trying to make it a bigger issue to see if some of those voters may change their minds.here. … I think the more likely electoral impact could be in energizing the base in off years in these gubernatorial elections. You see turnout go down quite a bit, and often it's whichever party loses more voters from the presidential election is likely to lose overall. … So if you have more voter enthusiasm over an issue like abortion, you could see higher turnout. Whoever retains that enthusiasm is more likely to help their candidate."
Victor Forberger
Labor and employment attorney
Unemployment is low in Wisconsin, and while a crush of jobless benefit claims caused by widespread pandemic shut-downs is resolved, Forberger said the problems in the system remain for first-time filers.
Foreberger: "It's still an incredibly difficult and complicated process. People are not able to follow it, because it's asking them to have a familiarity with unemployment law as if they were an attorney or an experienced claim filer that's been doing this for 20 years. And they're not. So they're confused and they can't get straight answers. They're making mistakes then … and so people are being penalized and the amounts are huge, because the department presumes a claim filing mistakes is intentional. It then presumes it's fraudulent. And so the penalties that were enacted back in 2013 and 2014 make these kinds of mistakes enormous. The department has an incentive because they pocket 25% of the administrative penalty."
Israel Del Toro
Professor of biology, Lawrence University and city of Appleton alderperson
The effort to protect bees from the blades of lawnmowers led to Del Toro's effort dubbed "No Mow May" that started in Appleton and grew to other cities. Del Toro described the importance of insect pollinators.
Del Toro: "Bees and pollinators are extremely important because they're responsible for a major ecosystem service – pollination of our crops. So in the U.S., pollination by insects is valued as a multibillion dollar-a-year industry. One in every three foods that we eat, for example, is dependent on insect pollination. In Wisconsin, we are major producers of cranberries. Entire communities depend on economies around things like Door County cherries or apple orchards. All of those are dependent on insect pollination. So if we care about the food we eat, we should be thinking about the pollinators that do that work for us."
Watch new episodes of Here & Now at 7:30 p.m. on Fridays.
---
Recent Here & Now
//php dynamic_sidebar( 'news-sidebar-2' ); ?>