'Here & Now' Highlights: Cory Mason, Valentyna Pavsyukova, Everett Mitchell
Here's what guests on the February 3, 2023 episode said about local governments asking the state to share more money with them, sending tens of millions of dollars worth of aid to Ukraine and running in the 2023 election for Wisconsin Supreme Court.
By Frederica Freyberg | Here & Now
February 6, 2023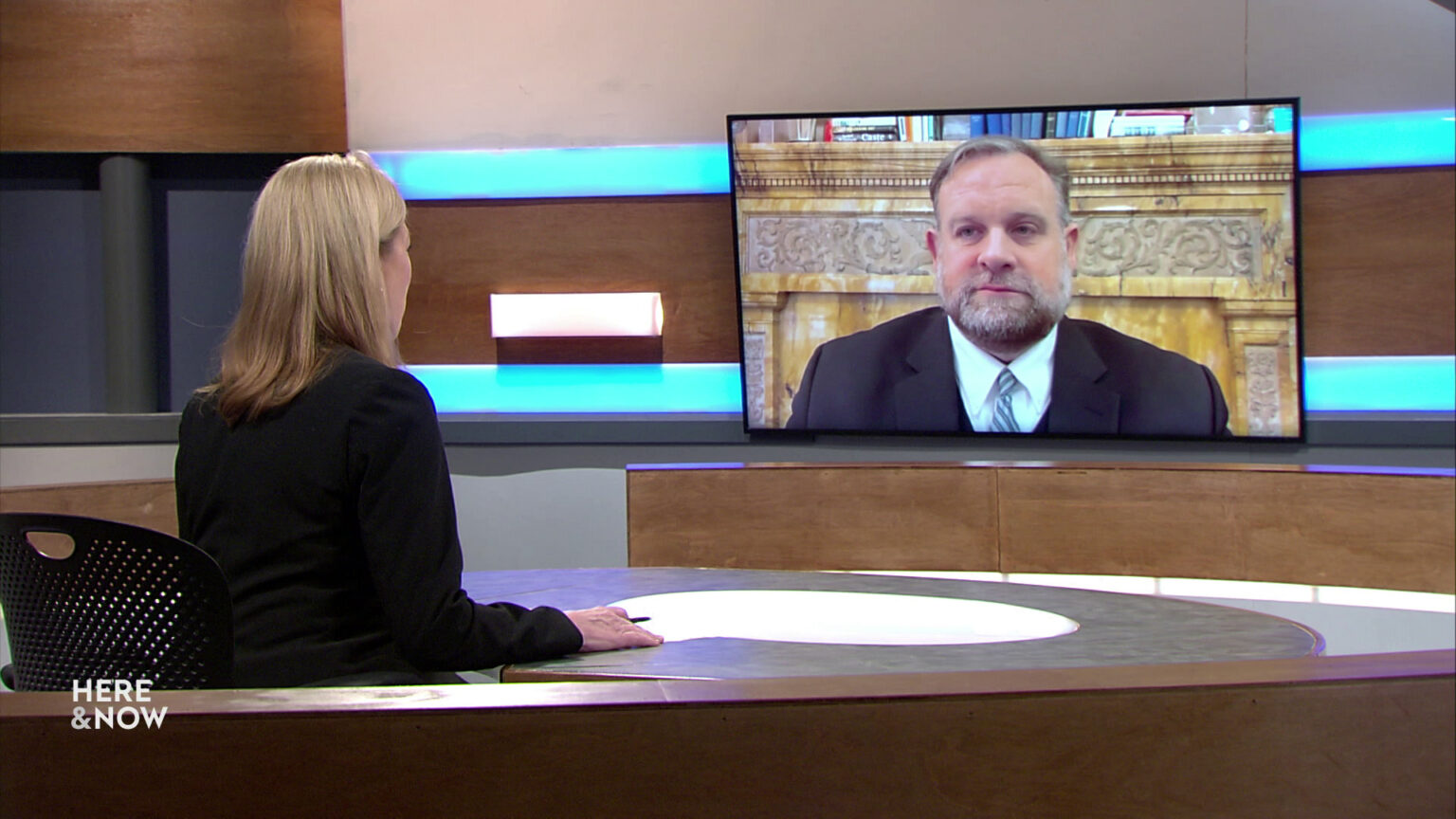 ---
Local governments in Wisconsin have seen their share of tax revenue reduced over the last decade even as costs increase, but mayors, county executives and town chairs hope the 2023-25 state budget will provide a needed infusion of dollars — Racine Mayor Cory Mason said the funding situation has reached a crisis. The Wisconsin-based charity Chalice of Mercy has sent $25 million worth of aid to Ukraine — founder and CEO Valentyna Pavsyukova is driven by love for her homeland. Four candidates are running in the Feb. 21 primary election for Wisconsin Supreme Court — in the third of a series of interviews with these candidates, Dane County CIrcuit Court Judge Everett Mitchell discussed running as a liberal.
Cory Mason
Mayor, City of Racine
In his State of the State address, Gov. Tony Evers proposed sending 20% of the state's sales tax receipts back to local communities as shared revenue. This idea is welcome news to local government leaders like Racine Mayor Cory Mason, who says there's real stress to pay for local services from police and fire to street repair and snow removal. Still, he says the time has come for the Wisconsin Legislature to provide more funding for essential services.
Mason: "As somebody who was in the Legislature for a long time, I might have been more skeptical in other years. But I do know in conversations that we've had, that the Legislature is very much having conversations about this model, about the 20% sales tax going. So if both the governor and the Legislature agree roughly on the framework and what they need to do is negotiate or what the details are, I feel more optimistic about funding shared revenue this year than I have in a long time."
Valentyna Pavsyukova
Founder and CEO, Chalice of Mercy
Russia's invasion of Ukraine is nearing the one-year mark, and the Fairchild-based charitable organization Chalice of Mercy has to date donated $25 million worth of goods — including medical and surgical supplies — directly to Ukraine. Pavsyukova is originally from Ukraine, and with her network of volunteers she directs the shipment of aid twice each month.
Pavsyukova: "We receive requests from the medical teams and hospitals and triage hospitals, mobile clinics that save lives immediately, right on the spot right there. The amount of wounded people are soldiers is so vast, sometimes just a small clinic receives about 100 wounded soldiers a day, and it's going to be very severe surgeries — serious, serious matters. So, we collect everything that is requested, and then either we go right there, right to the front line and bring these medical supplies, or they come and get it from the warehouse that we distributed this from"
Everett Mitchell
Candidate, Wisconsin Supreme Court
Dane County Circuit Court Judge Everett Mitchell is one of two liberal candidates campaigning for the seat ahead of the Feb. 21 primary election. Two conservative candidates are also in the running. The April 4 general election will determine the ideological balance of the court. Mitchell described how he would approach the job if he were seated as a justice.
Mitchell: "My judicial philosophy is kind of rooted in two pieces. One, it is an understanding of a living document, so that the way we view the Constitution really is about making sure that we look at it to expand and cover the current issues that we do and that the current issues that we will encounter as a future generation. I think our Constitution was written to be able to give us the flexibility to be able to expand that. But as there are times when I think you need to have like what I call a bifocal approach, where you need to be able to understand the original intent of the Constitution, but don't let that original intent stop you from being able to expand it to include some of the things that are important for our state moving forward. It's that living Constitutional perspective as a judge that allows for flexibility when making decisions that impact everyday Wisconsinites."
Here & Now senior political reporter Zac Schultz is conducting interviews with each of the four candidates running for Wisconsin Supreme Court leading up to the Feb. 21 primary. Two candidates will then advance to the April 4 general election, with the winner determining the ideological balance of the court.
Watch new episodes of Here & Now at 7:30 p.m. on Fridays.
---
Recent Here & Now
//php dynamic_sidebar( 'news-sidebar-2' ); ?>