'Here & Now' Highlights: Claire Woodall-Vogg, Jennifer Mnookin
Here's what guests on the Aug. 5, 2022 episode said about final preparations by election clerks ahead of the Aug. 9 primary, and how the new UW-Madison chancellor will handle the university's relationship with the Wisconsin Legislature.
By Frederica Freyberg | Here & Now
August 8, 2022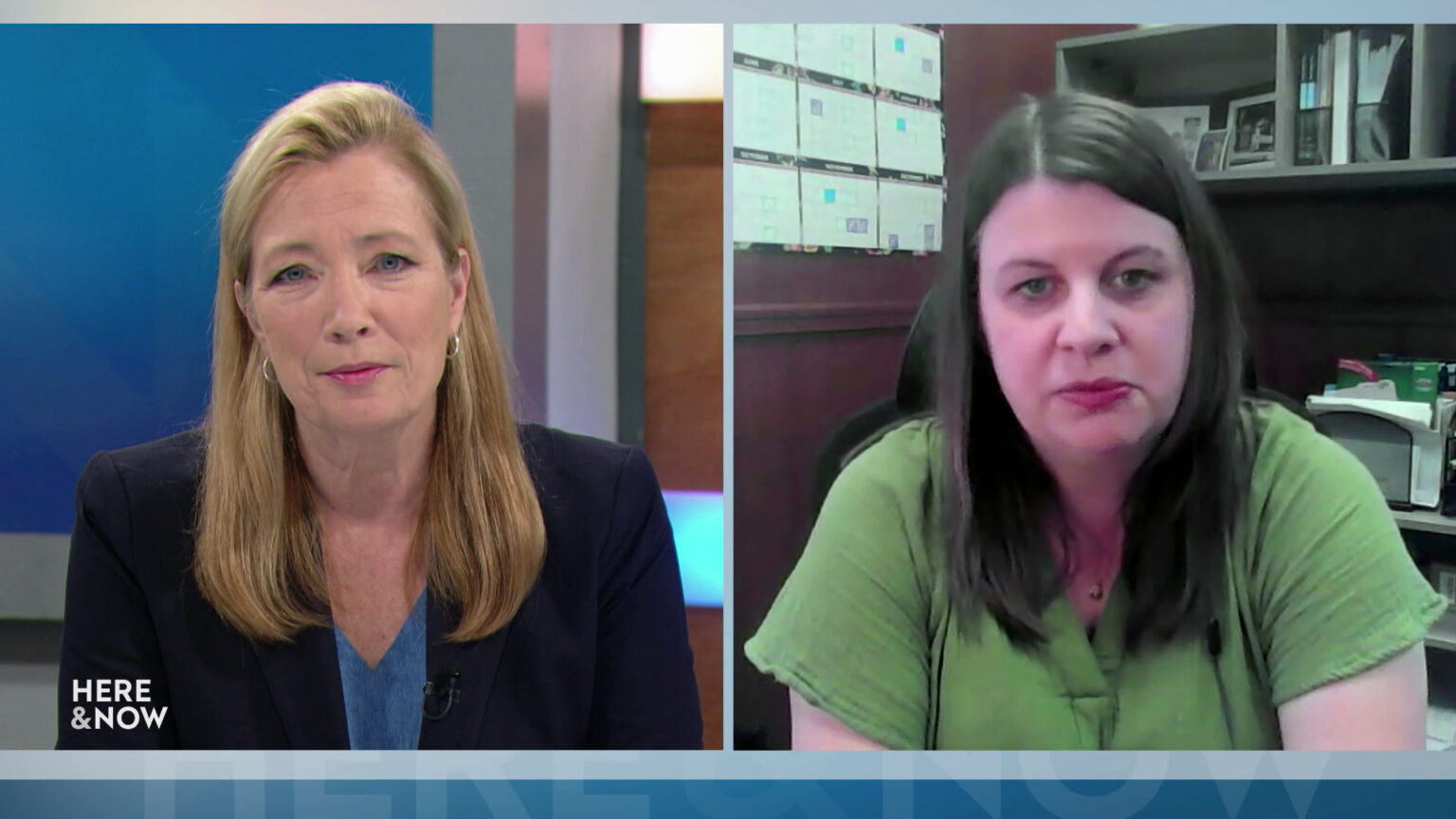 ---
Election officials across the state have been grappling with changing rules, laws and guidance on voting procedures leading up to the August 9th primary. The director of the Milwaukee Election Commission said threats against her in the aftermath of the 2020 election prompted her to train chief inspectors in de-escalation techniques and general safety at the polls. At the University of Wisconsin's flagship campus in Madison, the new chancellor started her job August 4th. Jennifer Mnookin becomes the 30th chancellor at UW-Madison.
Claire Woodall-Vogg
Executive Director, City of Milwaukee Election Commission
Woodall-Vogg said threats against her by people who deny the results of the 2020 presidential election started after President Joe Biden took office and continue into the 2022 election cycle.
Woodall-Vogg: "It does persist, unfortunately. I think that it was odd in that we saw the greatest amount of threats actually come almost a year after the election and nearly two years after the election. We are still seeing a lot of election deniers – conspiracy theorists – that I battle and that our election officials are answering questions that are very complicated on Election Day. And we've had to do additional training to make sure that they're comfortable working on Election Day."
Woodall-Vogg described the training being given to election workers in anticipation of any potential disruptions being caused at polling places.
Woodall-Vogg: "So just this summer, we trained all of our chief election inspectors on managing and maintaining control of the polling place, de-escalation techniques, and really trying to prevent anything from becoming a potential violent situation, trying to kind of nip it in the bud before it would escalate to that point. And really going over the polling place procedures in case you need to remove someone."
Jennifer Mnookin
Chancellor, University of Wisconsin–Madison
The incoming chancellor of the state's flagship university officially started working on August 4 and already had a long "to-do" list for the campus – from ensuring tuition affordability, to working to attract and retain more students of color, to planning for any spike in COVID-19 infections among incoming students and staff. Perhaps the most vexing of issues before Mnookin, the former UCLA School of Law Dean, is the university's relationship with the majority Republican Wisconsin Legislature, whose Assembly Speaker criticized her appointment because of what he called "her whole-hearted support of Critical Race Theory" and support for vaccine mandates. Mnookin said she has not yet met with Rep. Robin Vos R-Rochester, but looks forward to doing so.
Mnookin: "I've begun meeting with legislators, both Republicans and Democrats, and I've really enjoyed those meetings. That's going to continue over the weeks and months to come, and I'm very much looking forward to it. Look, it's election season. I get that. I'm really looking forward to getting to meet people and talk to them directly so that we can find all of the places where I think we share values and hopes and ideas."
Watch new episodes of Here & Now at 7:30 p.m. on Fridays.
---
Recent Here & Now
//php dynamic_sidebar( 'news-sidebar-2' ); ?>