'Here & Now' Highlights: Barry Burden, Meagan Wolfe, Charles Franklin
Here's what guests on the March 4, 2022 episode had to say about the split decision by the Wisconsin Supreme Court adopting maps submitted by Gov. Evers, Gableman's 2020 election report and February 2022 statewide polling on elections and issues.
By Frederica Freyberg | Here & Now
March 7, 2022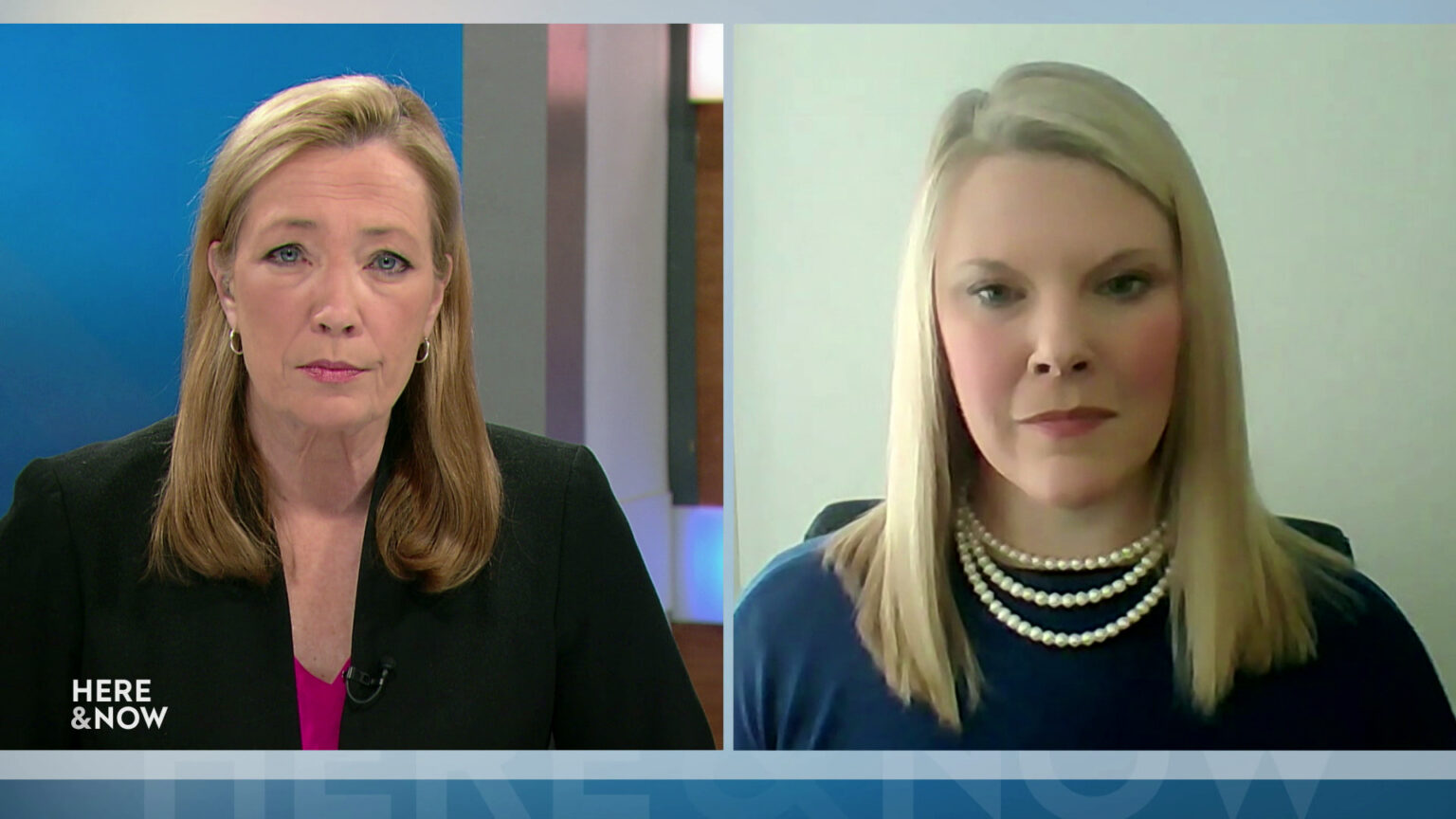 ---
Democrats are hailing the Wisconsin Supreme Court ruling adopting redistricting maps submitted by Gov. Tony Evers as a significant win. Justice Brian Hagedorn joined the three liberal justices in choosing these maps over Republican legislators' plan. University of Wisconsin-Madison political science professor Barry Burden said the adopted maps make districts only "slightly" more competitive than existing maps. Wisconsin Elections Commission Administrator Meagan Wolfe responded to the second interim report of the special counsel hired by the Republican Assembly Speaker Robin Vos as a "complete misrepresentation of Wisconsin election law." Marquette University Law School pollster Charles Franklin shared results of a February 2022 survey that showed nearly half of primary election voters don't know yet who they're voting for in the biggest races of Wisconsin's midterm elections.
Barry Burden
Professor, Director, UW-Madison Elections Research Center
Four justices ruled in favor of redistricting maps submitted by Gov. Tony Evers as most conforming with a "least change" approach the Wisconsin Supreme Court required when it took redistricting under consideration.
Burden: "I would say it's the least bad option for the Democrats. Just about any map that would be adopted is going to have an advantage for the Republicans built in. That's especially true because the court mandated that they were going to only accept maps that had the minimal amount of change to the existing districts. Those were, of course, drawn by Republicans 10 years ago and have worked quite well to lock in Republican majorities. So this is about the best the Democrats could hope for, but it still puts them on the defense."
The Republican-controlled Legislature asked the court to stay its decision ahead of an appeal of the ruling to the U.S. Supreme Court.
Meagan Wolfe
Administrator, Wisconsin Elections Commission
Former Wisconsin Supreme Court Justice Michael Gabelman, hired by Republican Assembly Speaker Robin Vos to investigate the 2020 election in Wisconsin, released a second interim report to the state Legislature. The report delivered more than 20 recommendations for conducting elections. As part of his March 1 presentation to lawmakers, Gableman played videos of nursing home residents being questioned about how they would vote for hypothetical candidates after being told their policy positions. Most of the residents were unable to answer. Gableman's point was to say the Elections Commission's decision to not allow special voting deputies into nursing homes during the height of the COVID-19 pandemic resulted in ineligible voters illegally casting ballots. Gableman said the residents in the videos are representative of 92,000 people in care facilities across the state.
Wolfe: "A court has to specifically adjudicate somebody incompetent for voting purposes. So having some type of a guardianship order, or even if a family member doesn't believe that somebody is capable ⁠— unless there is a court order that said somebody is not competent to vote, their right to vote is still in place. I know these are difficult decisions. I certainly can sympathize with people that are frustrated by the law, but there would need to be a change to the law if there was a desire to see some different measure utilized. There's no testing that's given to any voter before they're able to cast their ballot. There is the law, though, which says that somebody has to be adjudicated by a judge incompetent before their right to vote can be removed. I felt a little upset watching it because it did feel like those people were being exploited because, again, there is no test that's required to be able to cast your ballot."
Charles Franklin
Director, Marquette Law School Poll
Gov. Tony Evers' job approval is right side up at 50% approval, with 41% of respondents disapproving of the job he is doing as governor, according to a Marquette Law School Poll released March 2. Another question pollsters put to respondents asked whether Wisconsin is headed in the right direction or is on the wrong track. While 39% said the state is headed in the right direction, 53% said it was on the wrong track. How do the governor's job approval numbers square with the right track-wrong track result?
Franklin: "I think the direction of the state is an indicator of some broad pessimism about the state, but it's also true about the country. Part of that comes from both sides can blame the other party for why we're headed in the wrong direction. And I think that's part of why you can see a difference between these two."
Watch new episodes of Here & Now at 7:30 p.m. on Fridays.
---
Recent Here & Now
//php dynamic_sidebar( 'news-sidebar-2' ); ?>