Gov. Evers Declares Racism a Public Health Crisis
In a Department of Health Services briefing normally reserved for COVID-19 updates, the governor declared racism a public health crisis that "has harmed generations of black and brown Wisconsinites."
By Zac Schultz | Here & Now
June 4, 2020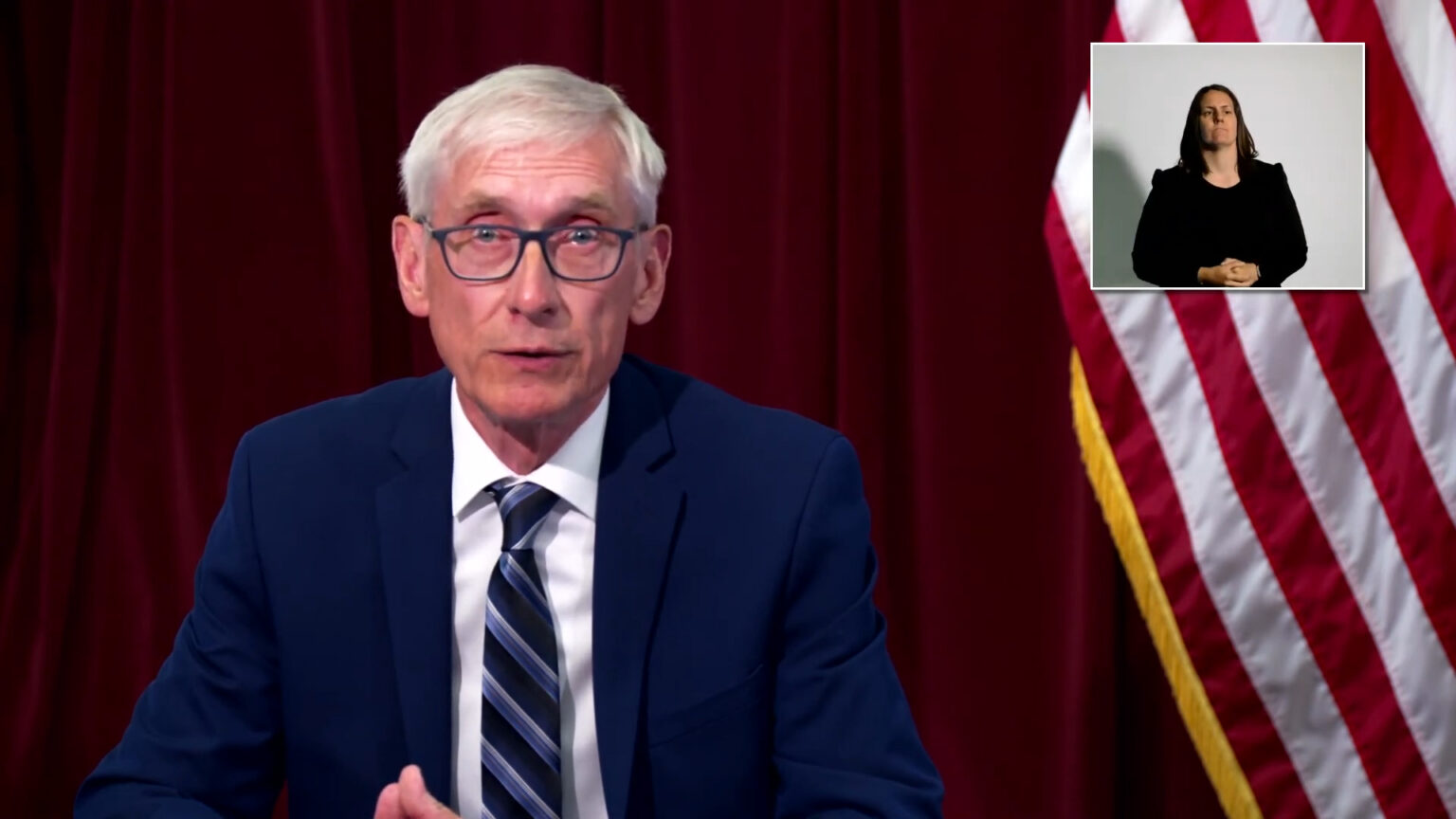 ---
Governor Tony Evers declared "racism is a public health crisis" during a media briefing call alongside Department of Health Services Secretary-Designee Andrea Palm.
Governor Evers and Palm have been holding the briefings a few times a week to update the state on the status of the Covid-19 pandemic. Most of the information has centered around testing and the Safer At Home orders. But Governor Evers started Thursday's briefing talking about George Floyd, the African-American man who was killed while in the custody of Minneapolis Police. The officer who was caught on camera kneeling on Floyd's neck has been fired and charged with murder. Three other officers at the scene also face charges. Floyd's death has led to nationwide protests, including cities around Wisconsin.
"His life matters. His family deserves justice," Gov. Evers said of Floyd. "We must fix what we know is broken in our society." Gov. Evers then read a long list of statistics that describe how systematic and institutional racism affect the health and lives of African-Americans. "We cannot look away from the reality that inaction, indifference and institutional racism has harmed generations of black and brown Wisconsinites."
Governor Evers has called on the legislature to come back into session and pass a Democratic bill that would place restrictions on use-of-force techniques for law enforcement officers. "We have an opportunity now to fix some wrongs that have been longstanding for decades." The legislature would need to be called back into special session to pass any bills, and Republican State Senator Van Wanggaard (R-Racine) has already said the bill has no support among Republicans.
Gov. Evers sent in the national guard to assist local law enforcement in Milwaukee and Madison after some of the peaceful protests gave way to looting and vandalism. He said the guard was primarily stationed to protect property, like water utilities and areas around the Capitol.
Sec.-Designee Palm says health officials are concerned about the number of protesters gathering together in tight quarters. "Any type of large gathering, particularly ones indoors, are a significant risk for the spread of the virus and it's why we are encouraging folks who are going to protest to do it as safely as possible, to wear a mask, throw your hand sanitizer in your backpack when you go."
As for Covid-19, Palm says we appear to be status quo, with no dramatic spike or reduction in cases. Dr. Ryan Westergaard, Chief Medical Officer of the Bureau of Communicable Diseases, says "We have a percent-positive rate statewide of between 3-5%. Overall, that's good. There are certain communities that have a percent-positive rate of 20-30%, that's a big problem, because we know how quickly a community-area hotspot, if not contained, can spread into a larger community or a regional hotspot, so we are by no means out of the woods. We are pleased the numbers are not higher than they are, but they're at a level that we need to be really vigilant."
Gov. Evers also appeared to cast some doubt on whether the Democratic National Convention will be held in Milwaukee this August. The convention has already been pushed back a month, but in response to a question of whether he anticipates large-scale protests and whether the National Guard would need to be on standby, Governor Evers said, "If for some unbelievable reason there is an in-person convention in Milwaukee, I'm sure we'll have conservations on how that will play out, but frankly it's premature. The national party is still debating whether to have an in-person convention."
---
Recent Here & Now
//php dynamic_sidebar( 'news-sidebar-2' ); ?>