Elections Commission Will Scold Municipalities Not in Compliance
The Wisconsin Elections Commission will publicly reprimand six Wisconsin municipalities if they do not upgrade their elections technology soon.
February 28, 2020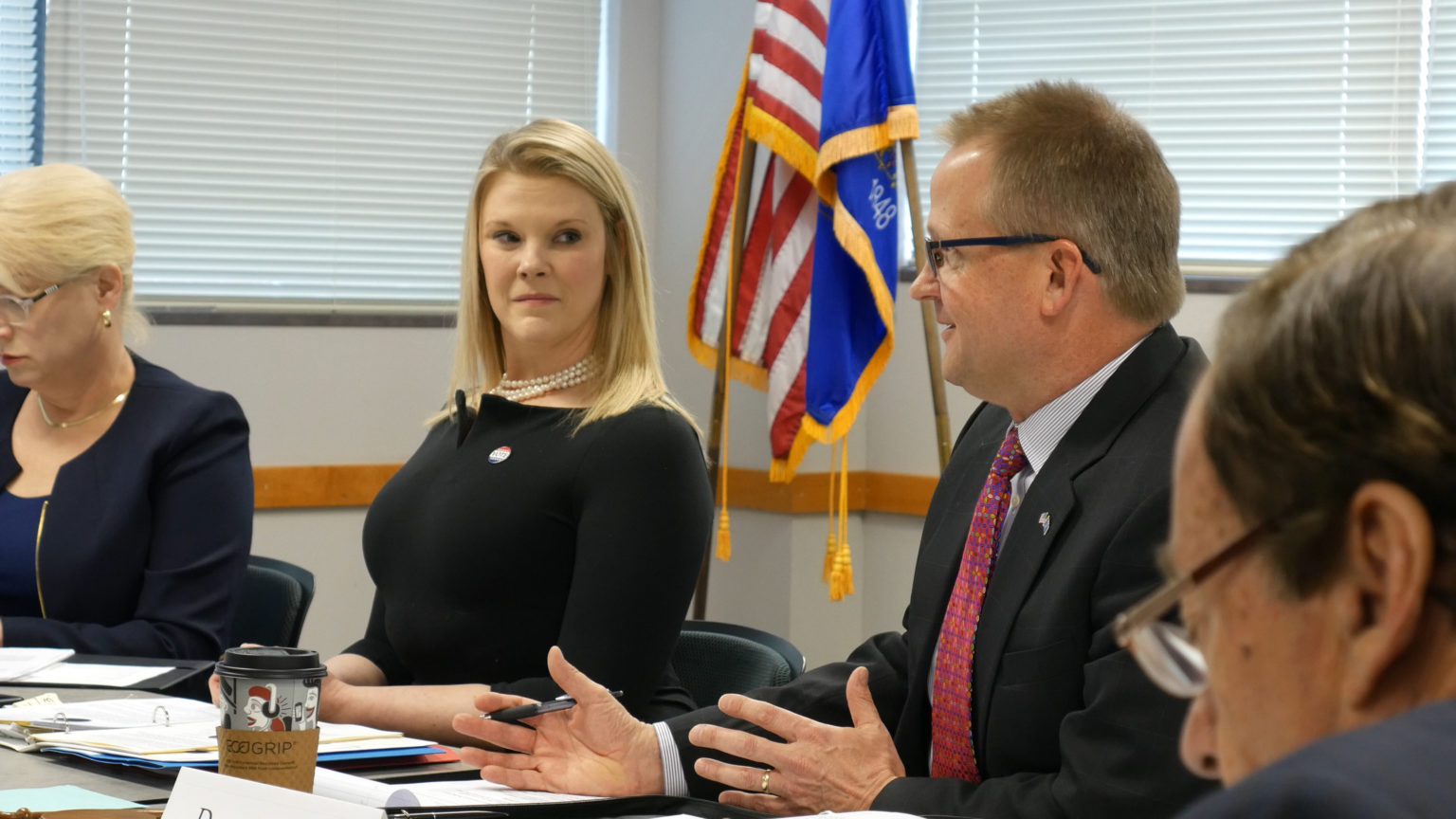 ---
The Wisconsin Elections Commission voted unanimously to pressure six Wisconsin municipalities to upgrade their elections equipment to meet state standards.
Commissioners said if those municipalities did not make their changes soon, the commission would publicize which towns were not in compliance in an effort to expedite the change.
"I think we have to know who they are, we have to disclose it, and we have to get over this myth that somehow keeping this a secret actually creates security," commissioner Mark Thomsen said. He said fears of hackers targeting those municipalities should not stop the commission from pressuring them.
The issue, according to commission chairman Dean Knudson, is that the Wisconsin Elections Commission does not have an enforcement mechanism to compel the municipalities to comply. The commission voted this week to reopen a grant in hopes that would urge the municipalities to upgrade their equipment. Beyond that, the commission can only impose strict requirements for tapping into the state's elections infrastructure.
"If you're using a non compliant device, you can't use state election systems," commission administrator Meagan Wolfe said.
Commission staff said most of the holdup for those municipalities was finding funding in their budgets to upgrade the equipment, which would cost upwards of a few thousand dollars.
The agency is also working with counties to improve their website security. Currently few counties in Wisconsin use a ".gov" website domain, and commission staff are working to make that more widely used.
MyVote
Wolfe said a "memory leak" caused the technical problem that took down parts of MyVote.wi.gov on election day this month.
"This is something that–it shouldn't have happened," she said.
She said that no outside actor interfered with the service, and another commission staffer said it was likely an internal update–one that was implemented after the April election in 2019–that caused the disruption.
On Feb. 18, voters could not use the address feature of the commission's website to look up their polling place or check a sample ballot.
"I take this very seriously–the fact that we had an outage, and that it might have impacted people's confidence in us and our ability to provide services–I feel the gravity of that," Wolfe said. "I can assure you that we're going to do everything that we possibly can to make sure that we're prepared for the April election."
Commission staff said any changes they make to the site between now and the April spring general election will be locked in before the August and November elections, barring any new security threats.
---
Recent Here & Now
//php dynamic_sidebar( 'news-sidebar-2' ); ?>