Debate Commission Changes Rules After Debate, Trump Traveling to Wisconsin
The commission that organizes presidential debates announced changes in the wake of a contentious meeting between the two presidential candidates this week. This comes as Trump plans to visit Wisconsin, in two areas that are seeing high levels of COVID-19 spread.
October 1, 2020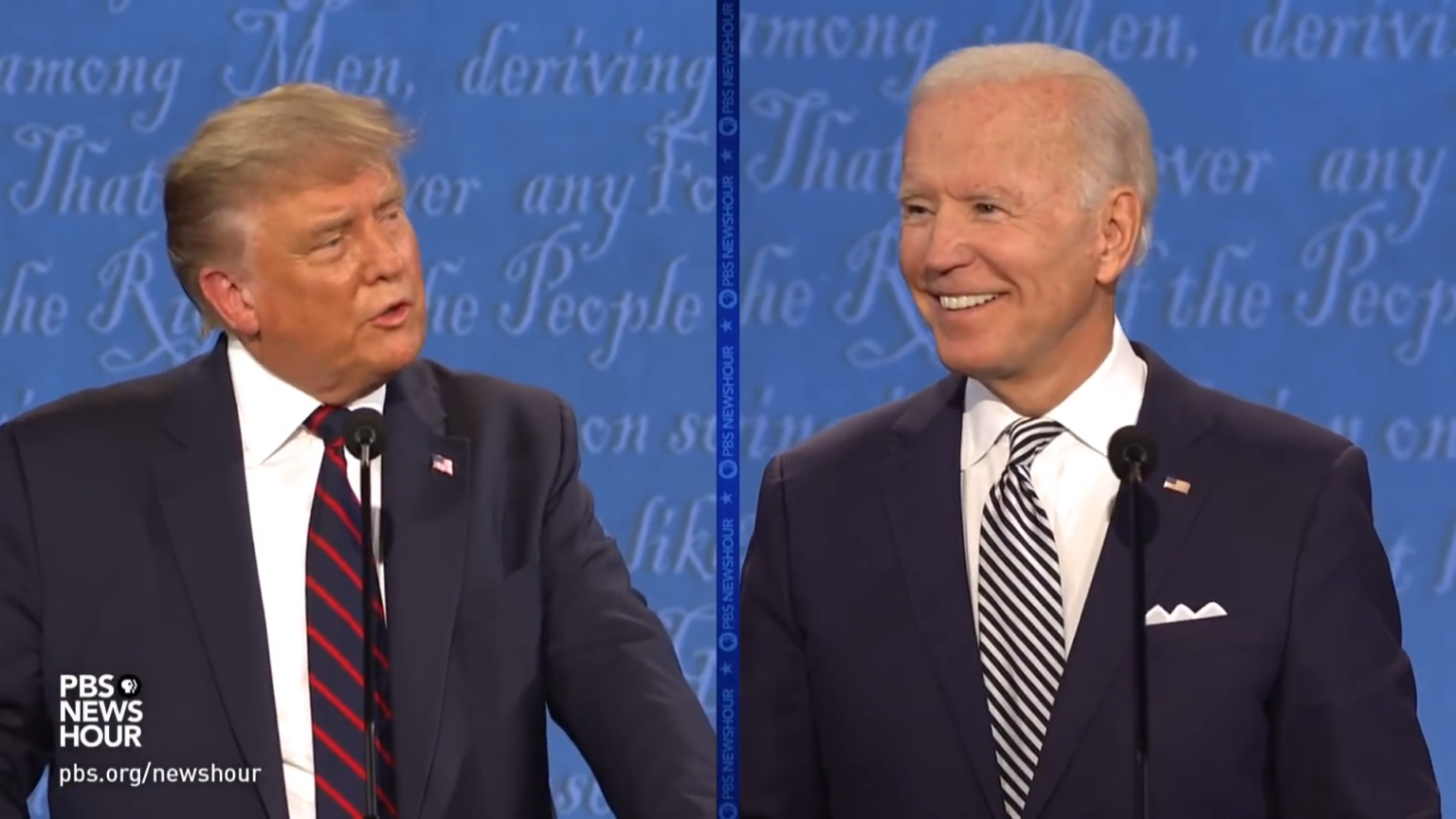 ---
This week's presidential debate was a contentious one, that ranged in topics from social unrest, to the validity of the election.
UW-Madison professor Mike Wagner weighed in on how he thought the debate played out—in short, not good.
"I thought it was a disappointing, embarrassing disgrace," he said. "The debate last night did not help voters understand what kinds of things Joe Biden and Donald Trump would propose to do if they were president of the United States."
"The debate did give us a sense into the demeanor and temperament of the candidates, and it gave us a sense of their general personal styles," he added. "But we really didn't get to hear an uninterrupted answer from Joe Biden almost all night."
He said the president's gameplan appeared to be to get under the former vice president's skin, in the face of which he thought Joe Biden held his ground well.
"Biden clearly came in wanting to make the argument that the president was overmatched by the challenges that he's faced and doesn't have a plan to deal with them," Wagner said.
"And President Trump, I think, wanted to push Biden off of that message and see if he could make him react out of anger. And for the most part, Biden held it together."
He said the debate format should change in the future, including protections against hours of crosstalk like having the moderator use a mute button for the microphones.
"If I was in charge of running these debates, the moderator would be empowered to control the microphones, and so when it wasn't your turn to talk, your microphone would be off," Wagner said.
"I would also get rid of the split screen," he added. "Voters probably learn more if they're just watching the person who's talking than watching the other person's reactions. It's good TV to watch those reactions. I don't know that it's good for republican democracy."
Surrogates React
In the wake of the debate, Wisconsin surrogates reacted to the unprecedented meeting of the two candidates.
"Joe Biden definitely came to this debate ready to talk directly to the American people," said Milwaukee County Exec. David Crowley. "He wanted to let folks know that he has a plan and he's ready to tackle, especially this pandemic, COVID-19 on day one."
"When you think about what we have literally witnessed under this current president and how he has responded. I can honestly tell you that being the Milwaukee County executive, not only did Trump lie, but so many people have died," Crowley added.
"You saw a strong, America-first leadership from President Trump who really showed, what, four years at the helm have given the American people and what's at stake right now," said Trump Campaign Director of Press Communications Erin Perrine.
"It was a very strong showing from President Trump, and we hope Wisconsinites everywhere saw a true American leader in President Trump," she added.
Trump to Visit Wisconsin
This comes a few days before the president is scheduled to make campaign stops in Green Bay and La Crosse, two areas hit hard with new cases of COVID-19.
"President Trump is excited to stand in front of supporters in every state across the country and in Wisconsin coming up with two events," Perrine said. "For those who can't join us in person, you can always join the campaign online and watch the president's events from wherever you are…They have options available to them and we take health and safety very seriously."
---
Recent Here & Now
//php dynamic_sidebar( 'news-sidebar-2' ); ?>