Dane County Shifts to Contact Tracing 'Crisis Model' Amid Another Record-Setting Day
The state has seen two consecutive days of more than 4,000 new COVID-19 cases, as new deaths hit an all-time high.
October 21, 2020 • South Central Region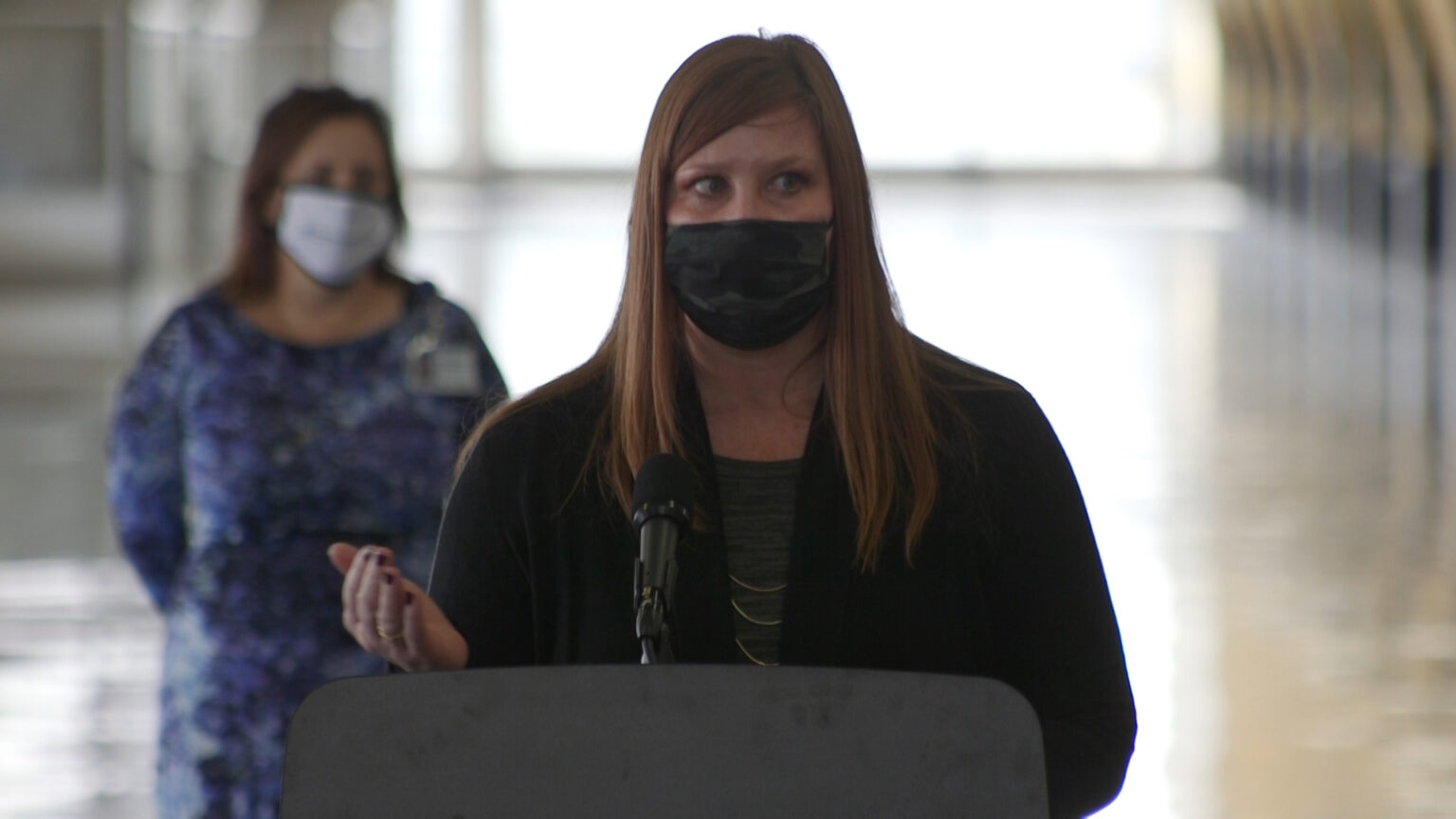 ---
Dane County health officials said they are entering a "crisis model" of contact tracing due to exceedingly high rates of COVID-19 in the state and county.
The change means that not all confirmed cases will receive the normal contact tracing procedure, and it may be solely up to the person testing positive to inform their close contacts that they might have been exposed.
The county health department said in a release that it was in order to prioritize contacting those who had a confirmed positive test. The department recommended anyone testing positive to inform their close contacts.
"Since February, we have expanded our workforce from about seven contact tracers to a team of 180," said county health director Janel Heinrich. "This contact tracing unit alone is larger than the entire staff of Public Health Madison and Dane County before COVID-19."
"But right now, we cannot keep up with this sustained rise in cases," she added.
The activation of the crisis model comes as Wisconsin saw another sharp increase Wednesday in new COVID-19 cases with 4,205—marking two consecutive days of more than 4,000 new infections, and a single-day positivity rate of 42.5%.
Wisconsin also set a new daily record in deaths Wednesday with 48 lives lost, bringing the total to 1,681 since the beginning of the pandemic.
Those numbers could be affected by a weekend outage to the state's reporting system, which officials said could affect the numbers into this week.
The state also saw its first patient be admitted to the field hospital set up at State Fair Park in West Allis.
"We are thankful to have this facility available to Wisconsinites and our hospitals, but also saddened that this is where Wisconsin is at today," Gov. Tony Evers said in a statement.
As hospitals around the state feel the strain of high censuses, Dr. Nasia Safdar of UW Health said her main concern was not with directing patients to the state's field hospital due to a lack of beds.
"You can conjure up beds from thin air and health systems are very adept and agile in doing that, but what you cannot do is conjure up a fully trained health care worker workforce and stand them up to provide care," she said.
"Just like we're seeing infections in the community, we're also seeing infections in health care workers. And that means that many members of that critical workforce are out for several days, which then leads to downstream effects on our patients," Safdar added.
This comes as health officials brace for the oncoming cold and flu season. Heinrich said the window to reduce the spread in preparation for the flu season had already passed, and that personal actions—like maintaining social distancing and limiting travel—was needed immediately.
"The next few months could be the darkest we've experienced yet," said Dane County Exec. Joe Parisi.
In a recent interview with Wisconsin Eye however, state Rep. Joe Sanfelippo, R-New Berlin, who chairs the Assembly Committee on Health, said the state government is largely hamstrung in its ability to do more to address the virus.
"There is much more that state government could be doing right now," said Madison Mayor Satya Rhodes-Conway. She responded to the representative's comments, saying that a statewide approach to the virus was necessary.
"We have folks coming from around the state to use our hospital systems. I don't begrudge that, but that means that there is a need around the state for more testing and for more health care."
---
Recent Here & Now
//php dynamic_sidebar( 'news-sidebar-2' ); ?>