Dane County Exec. Joe Parisi called out state officials for inaction on the coronavirus, saying they need to do more.
"The election is over, we need our state leaders to govern," Parisi said during a Monday news conference. "There are people lying unconscious in ICUs across our state and they need you to act."
Wisconsin has not passed any legislation since April 15 to deal with the pandemic. Parisi did not single out any officials, but said challenging protective measures in court does nothing to help—a tactic taken by Wisconsin conservatives.
Parisi said he has not recently had conversations with state elected officials, but promised "we will be following up."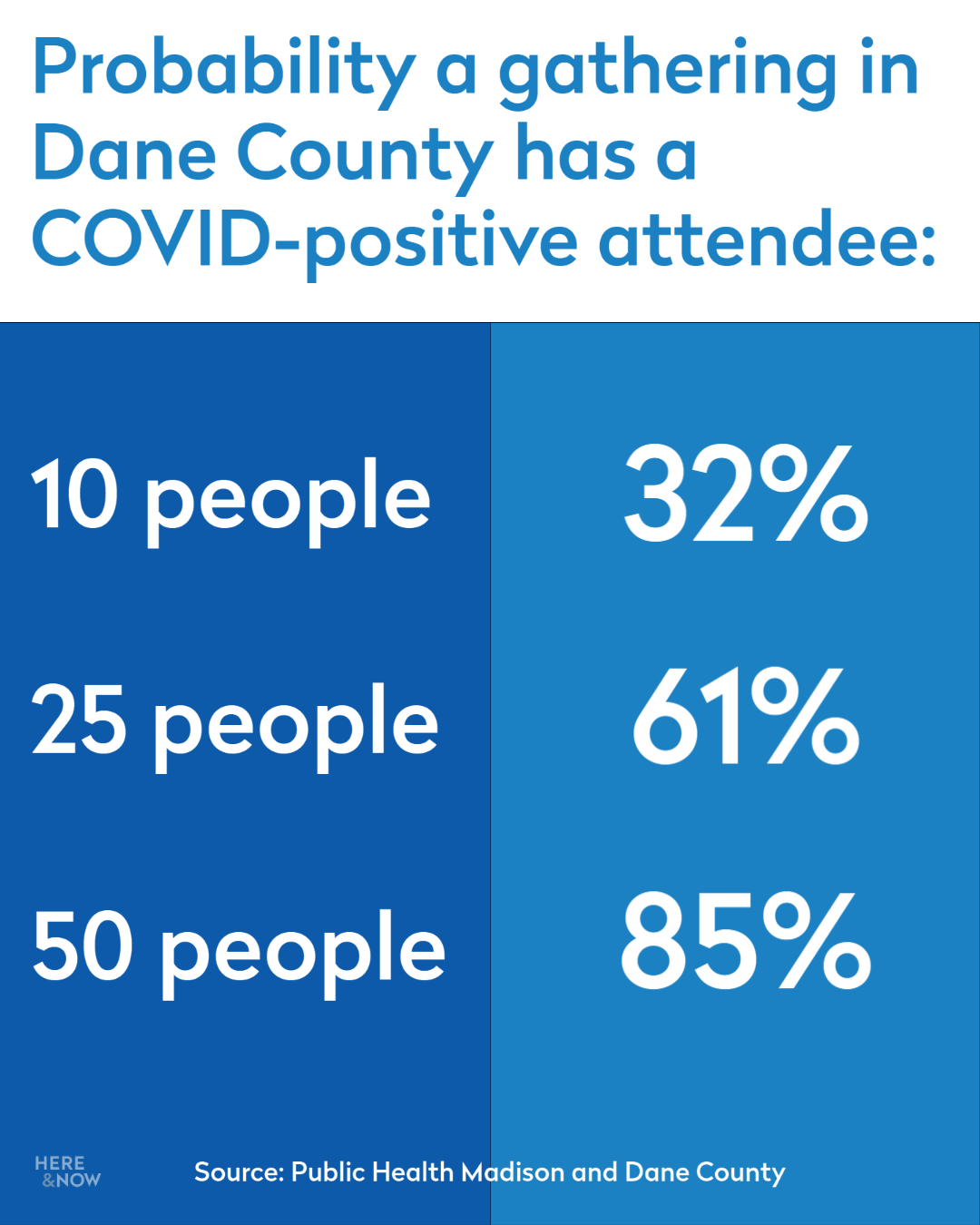 He added that the county is doing everything it can locally to prevent further spread of the virus, but that more restrictive measures like a stay-at-home order could face constitutional challenges.
This comes as Dane County saw a 2,000-case increase in the past week according to county public health director Janel Heinrich. She said the county fairs better than the state—with a case rate of 61.9 for every 100,000 people, compared to 97.4 statewide—but falls above the national rate of 31.5.
Wisconsin recorded 4,360 new coronavirus cases Monday, a dropoff from the record-shattering number of new cases recorded over the weekend. Hospitalizations continue to remain high, with the state topping 2,003 hospitalized patients Monday, including 397 in intensive care.
Our nurses and health care workers are always there for us, today, we need to be there for them," Parisi said. "COVID-19 is ravaging our communities and overwhelming our hospitals, our ICUs are full, our health care system is strained."
There are currently four patients at the overflow field hospital at State Fair Park, down from a peak last Monday at 13. Madison Mayor Satya Rhodes-Conway said the University of Wisconsin hospital has had to create a seventh COVID-19 wing to handle the influx of patients.
The mayor added that the city has seen an uptick in traffic recently, which could be indicative of residents returning to normal routines.
"These are not normal times and we can't act like they are normal times," Rhodes-Conway said. "Too many individuals are giving up on the solutions that we know work."
Heinrich said while many businesses have been in compliance with local health orders, much of the increase in cases come from small private gatherings. She said this has included people travelling outside the county to areas with fewer restrictions, and bringing infections back, but she did not have precise data on what percentage that contributes to the county's cases.
---
Recent Here & Now
//php dynamic_sidebar( 'news-sidebar-2' ); ?>