Biden Increases Lead in Latest UW Poll
The latest UW Elections Research Center Poll has Biden up 53%-44% in Wisconsin.
October 26, 2020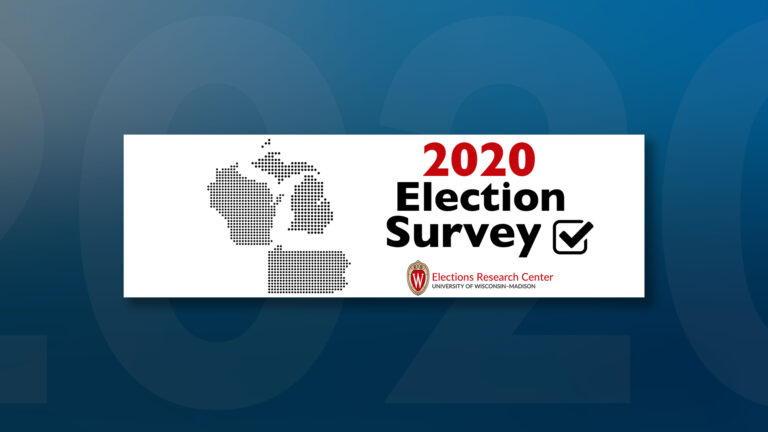 ---
Democratic candidate Joe Biden has expanded his lead in Wisconsin over President Donald Trump from 4 to 9 percentage points in the latest UW Elections Research Center poll.

The poll shows the former vice president also ahead of Trump in the two other battleground states of Michigan and Pennsylvania by 8 and 10 percentage points respectively, with a margin of error of roughly 4 points.
"Trump's support had held steady in each state over the past three months, closely mirroring his job approval ratings, which have hovered in the low 40s. The difference in the final days is that a larger share of undecided and potential minor party voters have come to support Biden," the center wrote in a release.
When asked who they would vote for in 2020, those who said they voted for neither Trump nor Hillary Clinton in 2016 responded in Monday's poll that they supported Biden in 2020 by a 2-1 margin.
According to the poll, Biden's significant support among those who have already voted also contributes to his lead. In Wisconsin, he is ahead with early voters 73%-26%, while Trump sees larger support among those having not yet voted by a margin of 57%-39%.
Most of those voting early, at 92%, did so by mail. An additional 17% of those who haven't voted indicated they would also vote by mail. A smaller portion, 9%, said they would vote early in person.
"Voting on Election Day is the intended method for a majority of likely voters who plan to support Trump (86%) but also for those who plan to support Biden (55%)," according to the poll release.
Demographics
Monday's poll found Biden is chipping away at the president's base among white voters, especially non college-educated. That voting demographic was won by the president 2-1 in 2016.

"Biden's advantage among white college grads is a bit smaller than Clinton's, but he more than compensates by running far better among non-college white voters," according to the poll. "These voters are more numerous than college educated white voters in all three states and comprise an important part of the Biden majority."
In Wisconsin, Trump holds a 51%-47% majority among non college-educated white voters, while Biden wins college educated voters 60%-35%.
In all three states, Biden is ahead in cities and suburbs while Trump is ahead in rural areas. Small towns are a statistical tossup, with the president ahead 49%-47%.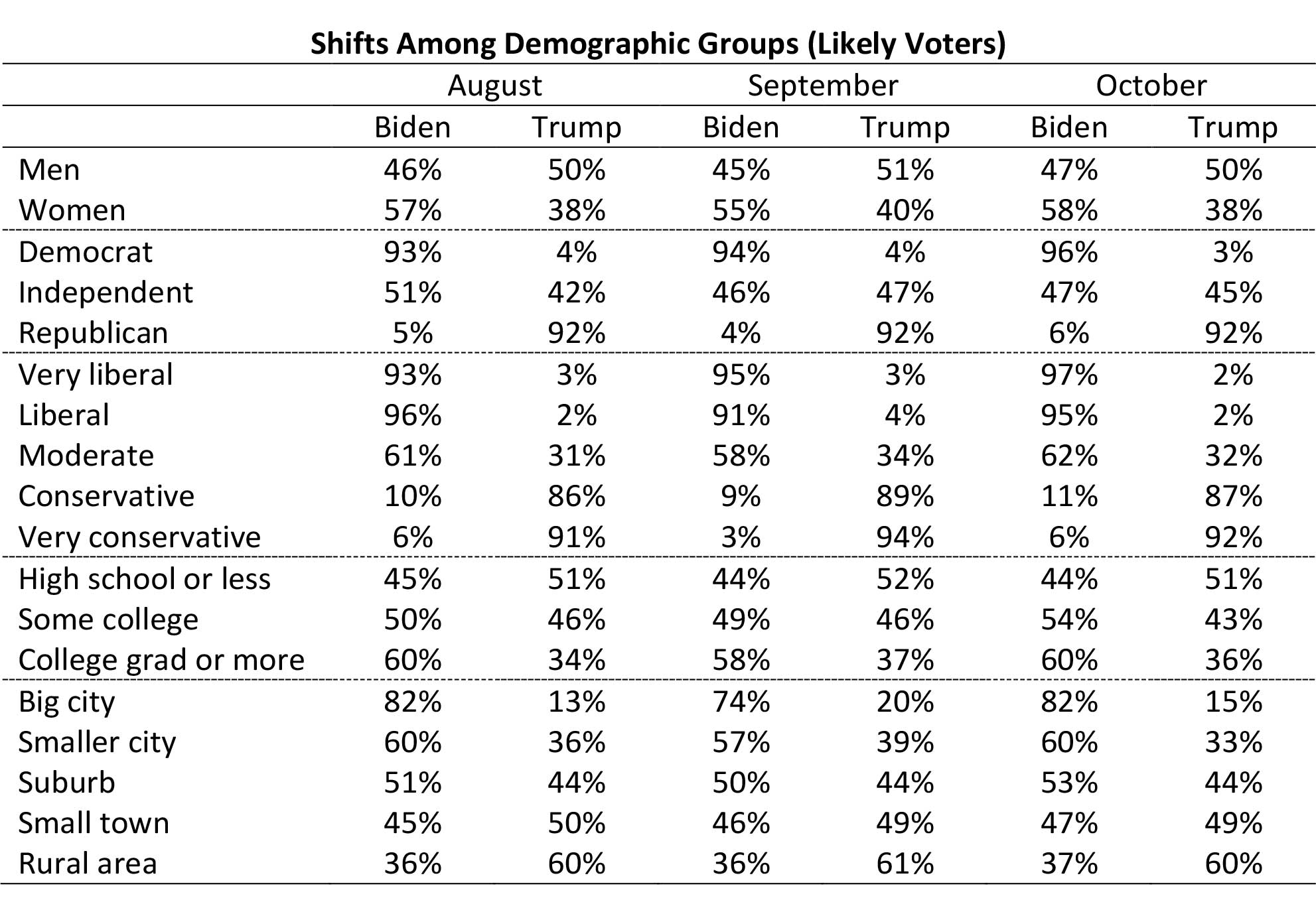 Recent Here & Now
---