Appeals Court Restricts Early Voting
The 7th Circuit Court of Appeals ruled Wisconsin can restrict early voting, stemming from a years-long legal challenge and ahead of a pandemic-driven general election.
By Zac Schultz
June 30, 2020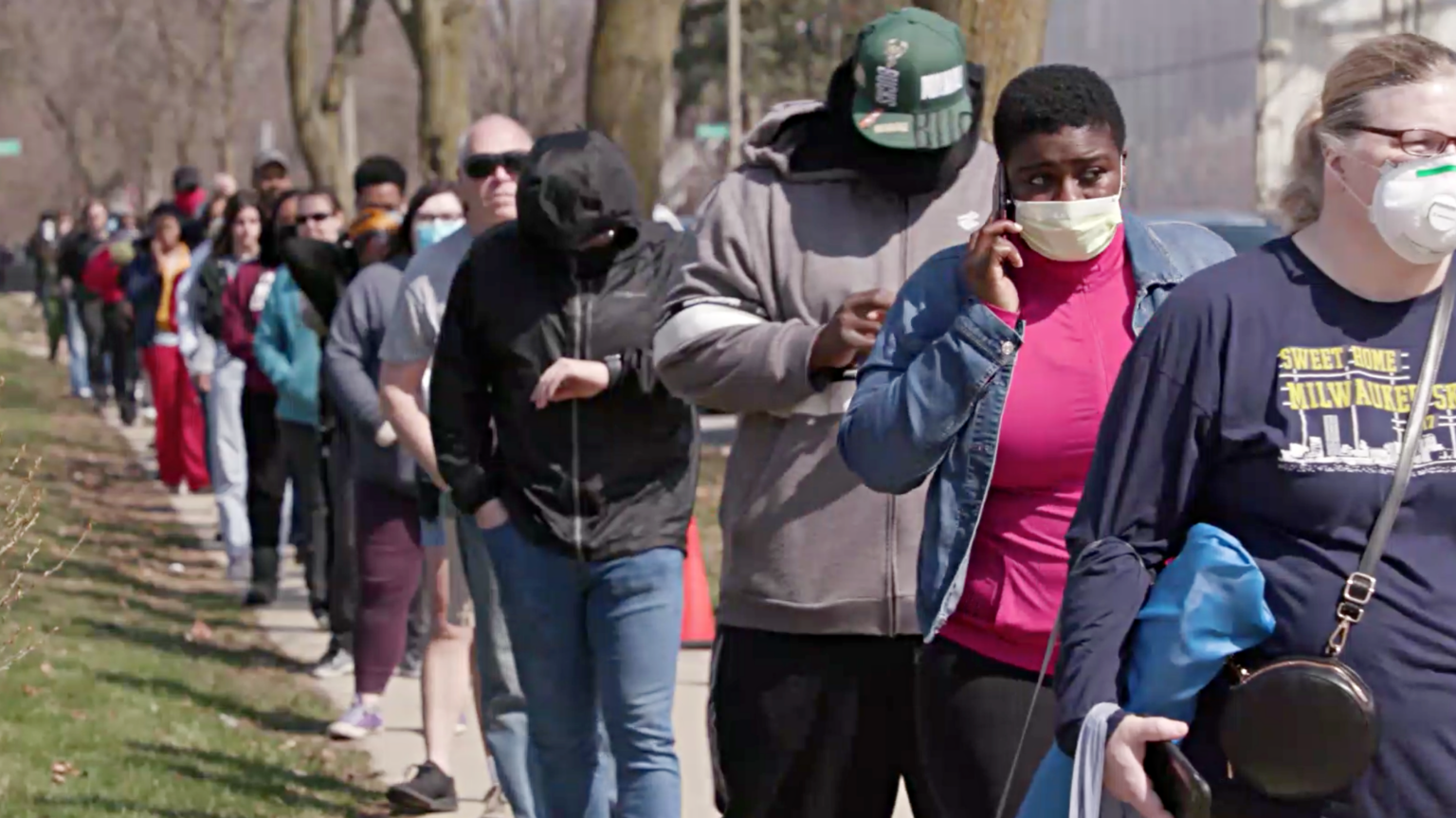 ---
"Change is a constant in Wisconsin's rules for holding elections." With the opening words of his decision, Federal Appellate Judge Frank Easterbrook summed up the paradoxical nature of Wisconsin's elections: The only consistent thing is the rules keep changing.
Just six weeks before the August primary election, and a few months before the presidential election, the 7th Circuit Court of Appeals changed the rules again. In a unanimous decision, a three-judge panel sided with Republican lawmakers who wanted to limit early in-person voting.
The decision means early voting will be available statewide for just two weeks before an election, ending the Sunday before election day. Previously, many cities offered early voting as soon as the ballots were ready, up to seven weeks before the election.
The ruling also declared college students can use an expired student ID to vote, and it upheld a law that says you must be a resident of the state for at least 28 days to vote in Wisconsin.
"This is a win for fair elections," said Senate Majority Leader Scott Fitzgerald in a statement. "The ruling puts municipalities in every corner of Wisconsin closer to equal footing when it comes to early in-person voting. I applaud the 7th Circuit on its decision and look forward to moving on with this Fall's elections."
Elections in 2020 have undergone dramatic changes with the threat of the COVID-19 pandemic. The April election only occurred after last-second rulings from the U.S. and state Supreme Courts. Many voters chose to vote absentee rather than in-person, and those who did show up on election day were forced to wait in long lines in many cities. The Wisconsin Elections Commission has become a new battleground over setting the rules for absentee voting in anticipation of a large demand for voting by mail in the fall. Many cities were offering early voting to offset the demand for absentee by mail and in-person voting.
Republicans spent their eight years with total control under former Gov. Scott Walker changing Wisconsin's election rules. They introduced voter ID requirements, changed residency requirements, and attempted to limit access to early voting. Democrats challenged most of the new laws in state and federal court. The decision handed down Monday stems from a law originally passed in 2013, struck down by a federal district judge, a new law passed in 2017, and then struck down again by a federal judge and then appealed. The 7th Circuit Court of Appeals originally heard oral arguments in February of 2017, and have been sitting on the case ever since.
The crux of the early voting decision rests on whether Republicans intended to discriminate against Black voters when they passed a law standardizing early voting hours and days statewide. Republicans said it was unfair that large cities like Milwaukee and Madison offered expanded access to early voting. Democrats countered that restricting that access targeted African-American voters.
The three Republican-appointed Judges on the Appellate Court ruled it didn't matter if the restrictions impacted Black voters, as long as the restrictions were only targeting Democratic voters, "Race and politics are correlated: black [sic] voters are likely to prefer Democratic candidates. Yet the record does not show that the legislators made any of the changes because Democratic voters are more likely to be black (or because black voters are more likely to support Democrats). The changes were made because of politics."
Easterbrook wrote their decision rested, in part, on the Supreme Court decision on redistricting from 2019 that ruled partisan gerrymandering was acceptable as long as it was not based on race.
State Democratic Party Chairman Ben Wikler said on Twitter that you cannot separate the issues of race and party affiliation.
"The truth is that because one party has so relentlessly weaponized racism, voting is now highly predicted by race—and so it's possible to suppress the vote of African-American under the guise of suppressing Democrats. This opens the door to making that legal," he said.
---
Recent Here & Now
//php dynamic_sidebar( 'news-sidebar-2' ); ?>