What is a zine? Zines and the LGBTQ+ community
June 14, 2023 Tara Lovdahl Leave a Comment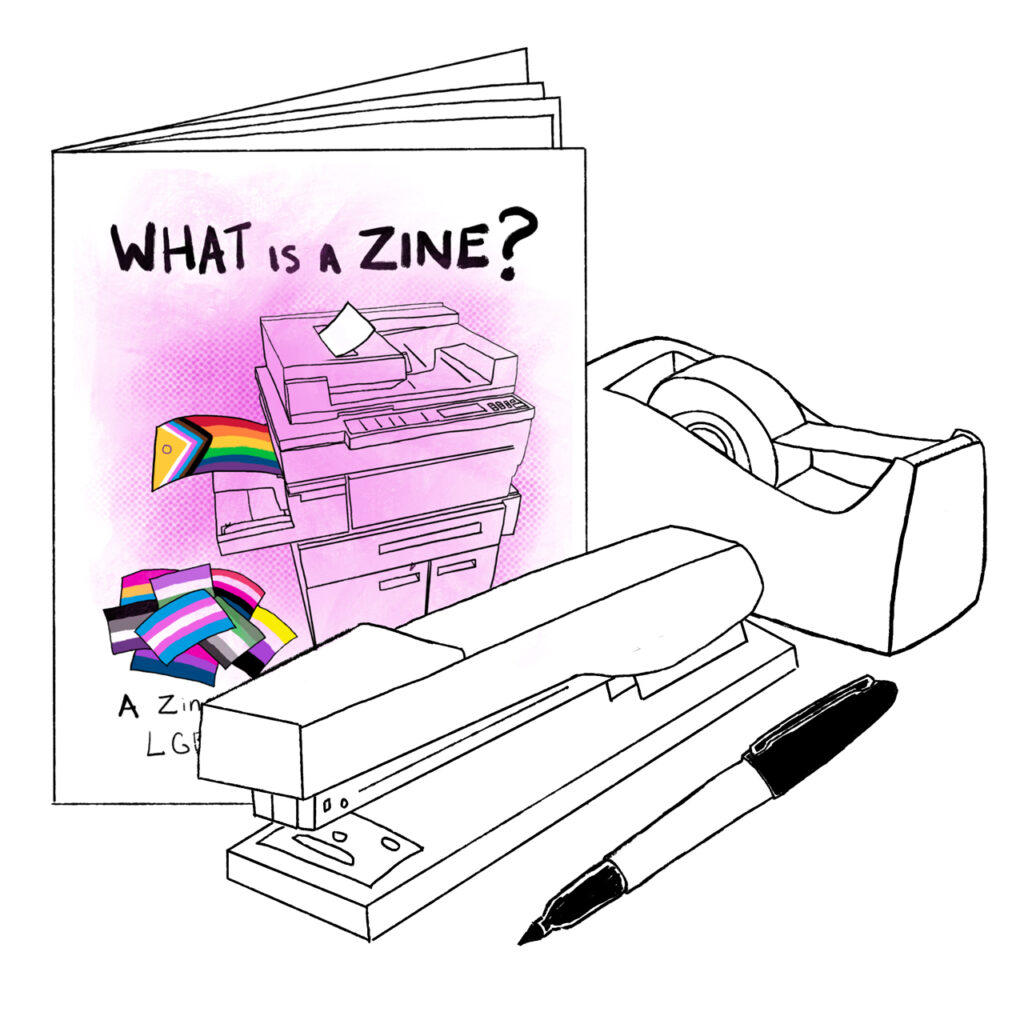 This is a zine. They come in many sizes and shapes and in any combination of text and images. Originally, they were a print medium, but now they can also be digital.
The biggest differences between zines and media such as comic books, magazines or graphic novels, is that they are independently published, usually in small batches, and are produced with accessible materials like basic copier paper, pens, staplers and tape.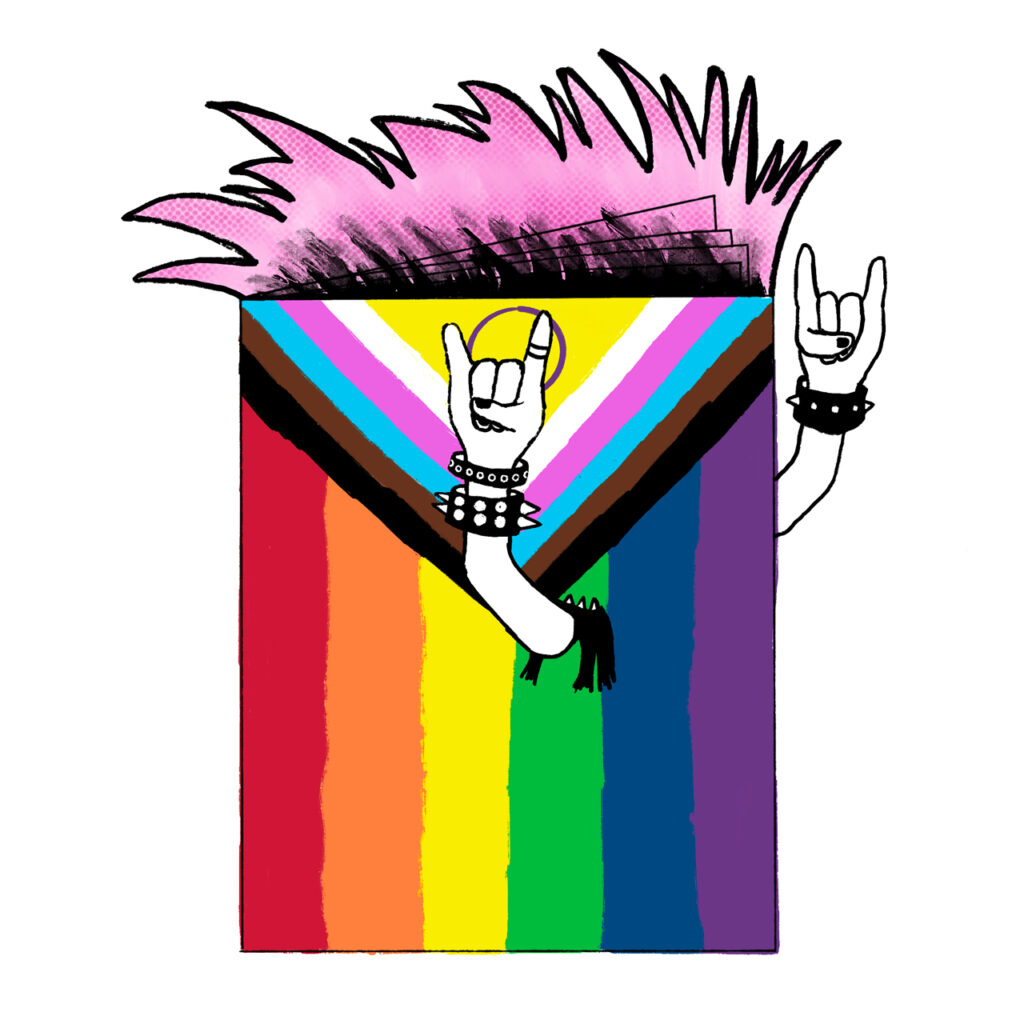 The fact that zines are independently published has made them popular with those who either don't align with mainstream media or those whose voices have been systematically excluded.
As a result, at their peak from the 1970s through the 1990s, zines were especially popular with punk artists and the LGBTQ+ community.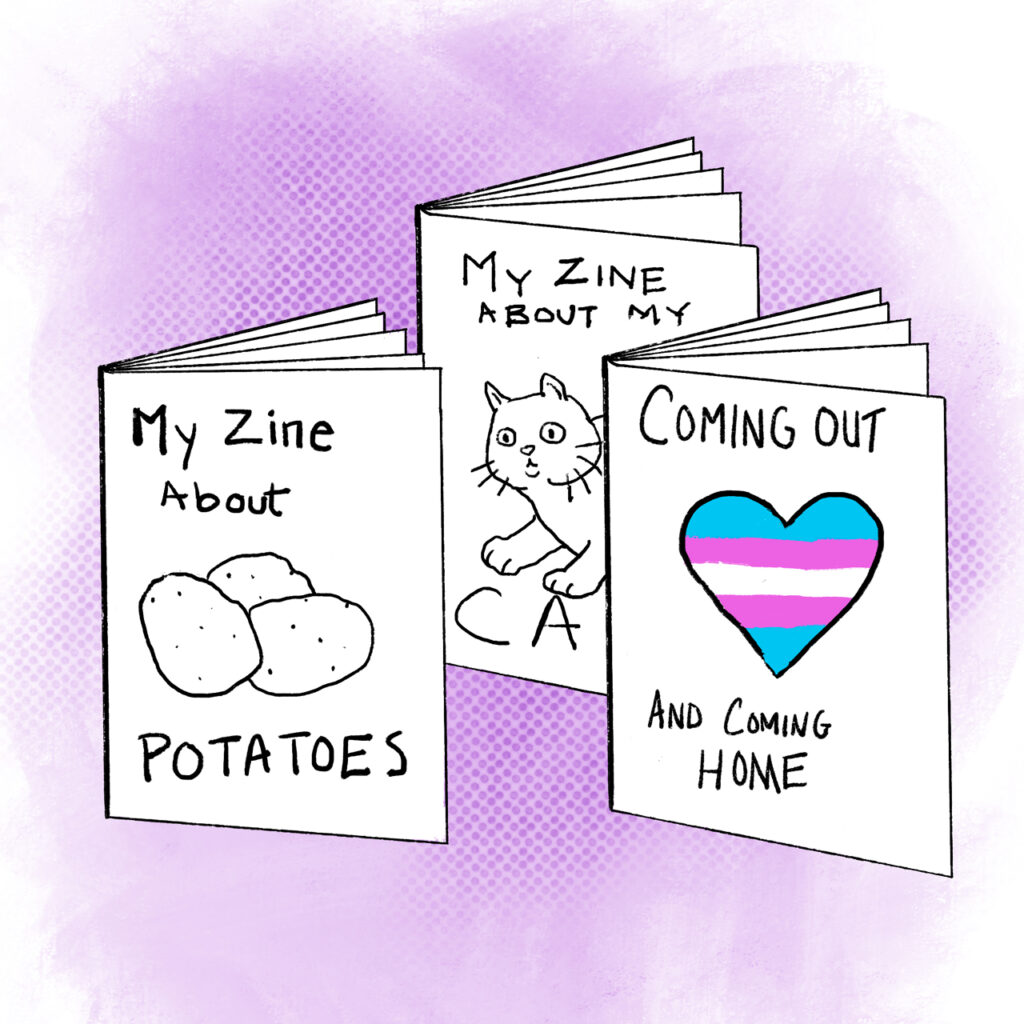 Zines can be about anything. They can be silly or mundane, personal or political, random or carefully crafted.
But ultimately, zines build community around a shared feeling, idea or experience. Zines are especially popular with young creators who want to find like-minded peers.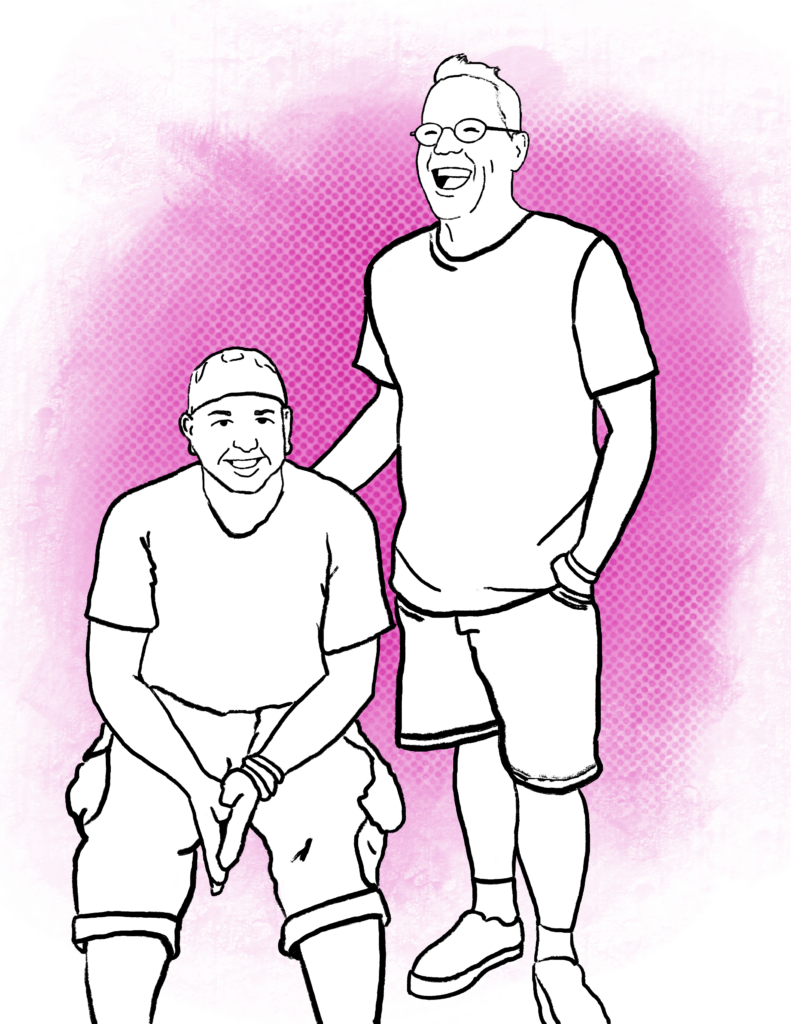 Did you know that Wisconsin has the largest independent LGBTQ+ zine collection in the country? The Queer Zine Archive Project (QZAP) was launched in November 2003 by Milo Miller and Christopher Wilde in Milwaukee.
Their mission is "to establish a 'living history' archive of past and present queer zines and to encourage current and emerging zine publishers to continue to create."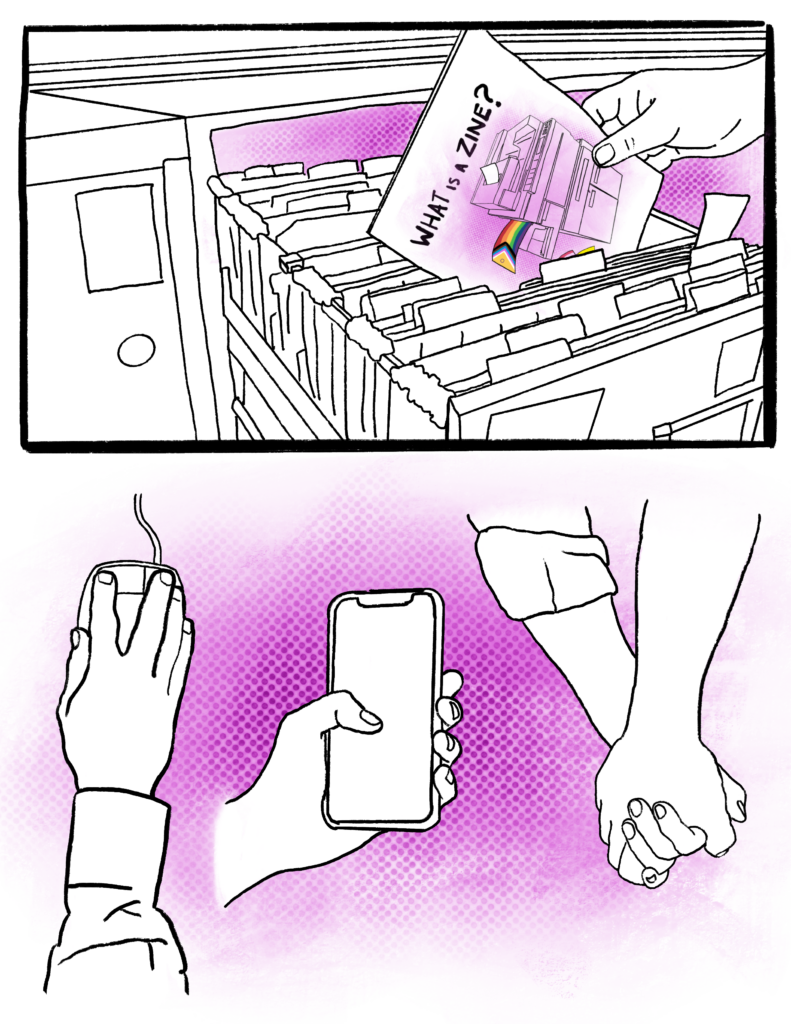 When we archive media, we reveal social progress we have made. But interestingly, QZAP also highlights how enduring and timeless some of the themes and raw emotions are from zines created decades ago.
Media evolves, but the need for storytelling and connection is timeless. And as our stories continue to be written, archives are a powerful resource to show how far we've come.
The all-new PBS Wisconsin documentary, Wisconsin Pride, is a groundbreaking collaboration between PBS Wisconsin and the Wisconsin Historical Society that brings hidden LGBTQ+ stories forward.
To celebrate the release of the film and explore more about Wisconsin LGBTQ+ history, PBS Wisconsin created this digital zine and two other zines. The first is about Wally Jordan, a man from Rhinelander, Wisconsin, who fought in World War II and whose letters share what it was like to be closeted and fighting in the army.
The second is about Lysistrata, a feminist cooperative restaurant and bar in Madison, Wisconsin, that provided lesbians a safe space of community and support while it was in operation.
Watch Wisconsin Pride 7 p.m. Tuesday, June 20 on PBS Wisconsin and Milwaukee PBS. This powerful two-hour documentary is also available as of June 1 at pbswisconsin.org/pride and on the free PBS App on all streaming devices.