The Light
Zhalarina Sanders tells an autobiographical story of forbidden love woven through three lyrical music videos fusing hip-hop and the theater arts.
The Light
The Light tells the forbidden love story of a girl exploring queer identity at the onset of the 21st century's evolving negotiation of gender and sexuality. Told through a series of three sequential music videos, written and performed by Zhalarina Sanders playing both herself and her mother Diji, The Light is at once personal and universal — attending to the complexities of identity, coming-of-age, faith, self-actualization, and the bonds and tensions between parent and child.
ABOUT
Zhalarina H. Sanders is a rapper, actress, playwright and producer originally from Tampa, Florida. She serves as co-founder of The JVN Project, a hip-hop centered non-profit that seeks to uplift underprivileged communities through the arts, youth mentorship and social justice initiatives. She received her master's in counseling psychology from the University of Wisconsin-Madison and was featured in the PBS Wisconsin 2018 documentary Hip-Hop U.
Zhalarina has performed her award-winning work in the United States and abroad, appearing on stages such as the New Amsterdam Theatre on Broadway and the Queen Elizabeth Theatre in London. She currently lives in Atlanta where she is working on the completion of her album Again! — for which nine of fourteen songs have already been released. She's also working on her second one-person show following Rose Gold, entitled All for One.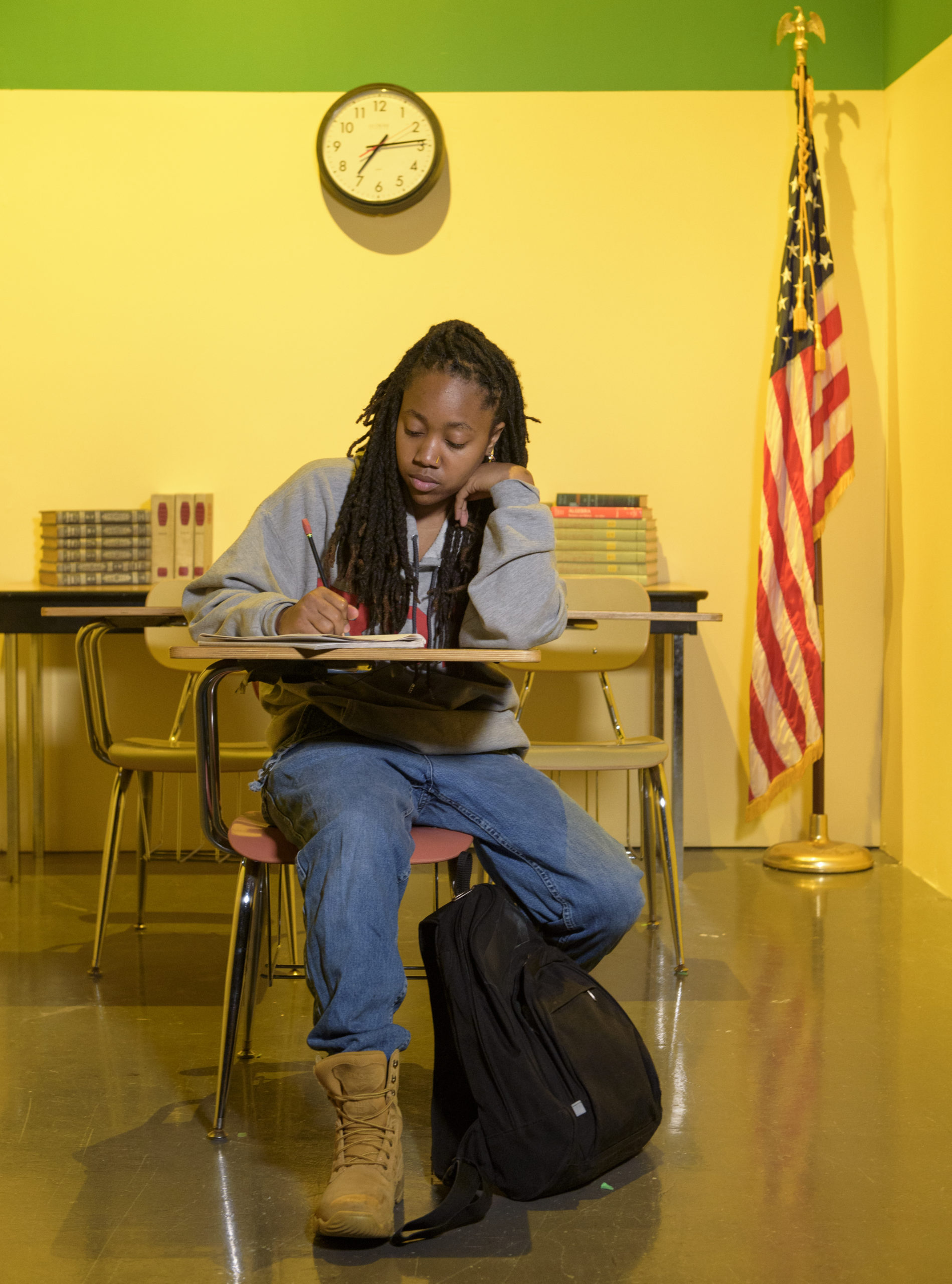 Cailin Short, set designer and project manager at PBS Wisconsin, played a lead role constructing the real and surreal spaces of Zhalarina's world in The Light. Here Cailin answers questions about design challenges specific to the production.
Zhalarina Sanders is an artist who does it all. Her craft is steeped in theater and music — so lyricist, music composer, instrumentalist, playwright, actor and graphic and visual artist.
I'll be the light before it gets dark/
cause I'm the one who memorized the beat of your heart/
and you won't have to go far/
to find a thorough reminder of who you are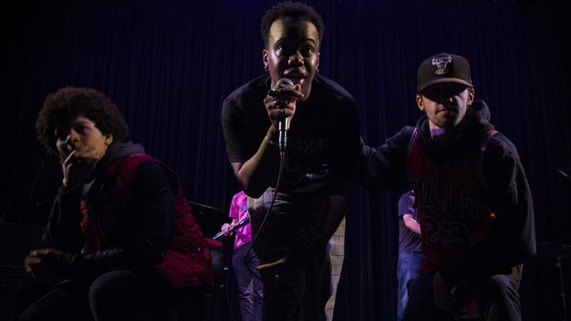 First Wave graduates Zhalarina Sanders and Tiffany Ike join PBS Wisconsin producer Trevor Keller to discuss their experiences as First Wavers.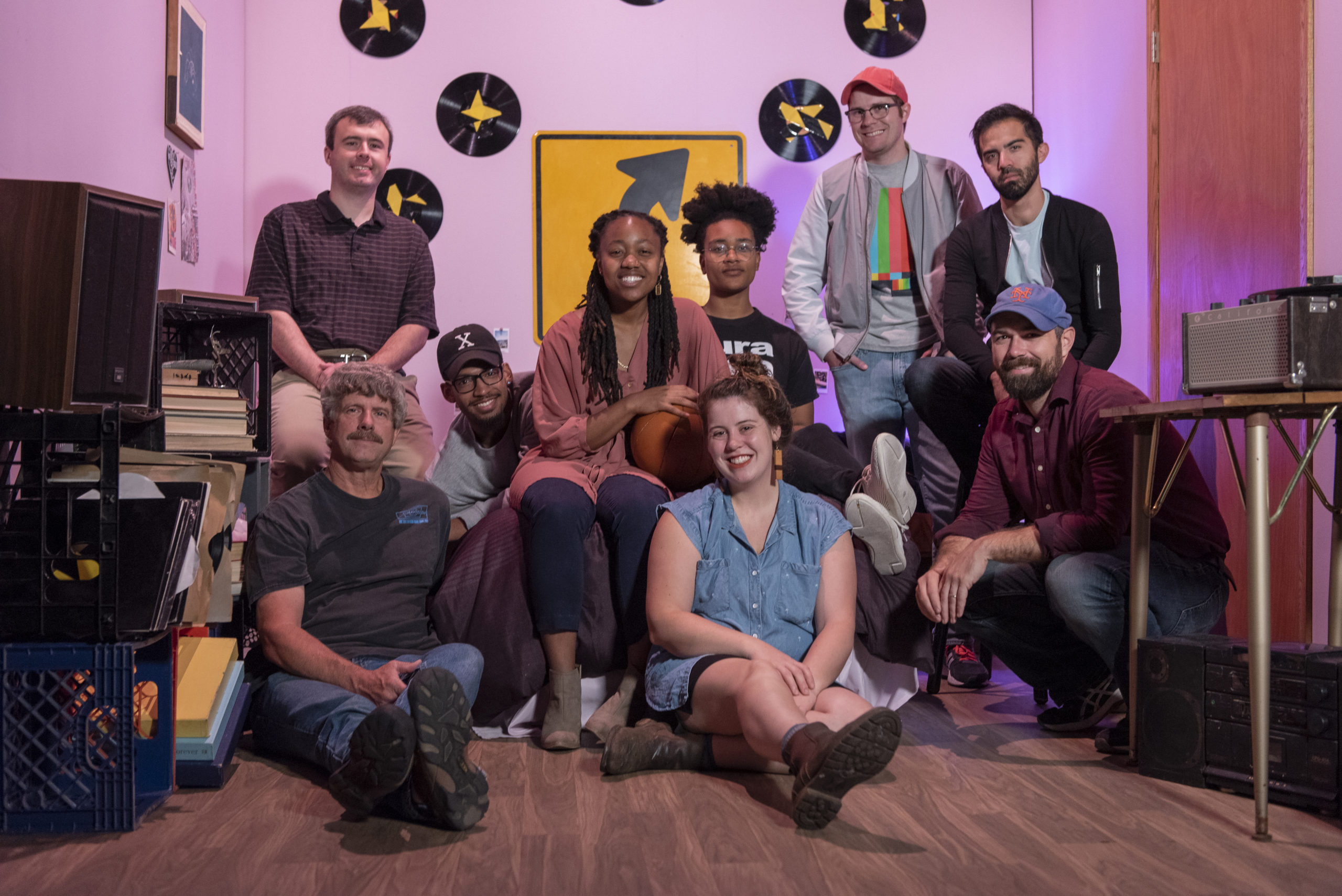 Creator / Writer / Producer
Zhalarina Sanders
Performance Director
Jake Penner
Art Director
Rodney Lambright II
Set Designer & Props
Cailin Short
Lighting Director
Will Salzmann
Sound Design
Beauxregard Neylon
Videographer
Ryan Ward
Editor
James Donovan
Cast
Rina – Zhalarina Sanders
Diji – Zhalarina Sanders
Bae – Nia Scott
Dad/Teacher – Jake Penner
Grip
Nia Scott
Sam Wirth
Production Assistants
Philip Ashby
Tommy Bruno
Mike Foley
Angie Hause
Marian Herzog
Will Kenneally
Veronica Plum
Brandon Ribordy
Amanda Richardson
Emily Rubasch
Sam Wirth
Website
Erika Kachama-Nkoy
Chester Lee
Sigrid Peterson
Digital Voltage Advisor
Tim Schneider
Managing Producer
Trevor Keller
Executive Producer
Laurie Gorman
Funding for The Light is provided in part by Steven Vedro and Beverly Gordon, and Friends of PBS Wisconsin.