WMC Proposes Plan to Reopen Businesses
The plan would evaluate risks specific to individual businesses, and consider the health care infrastructure of the business's county.
April 24, 2020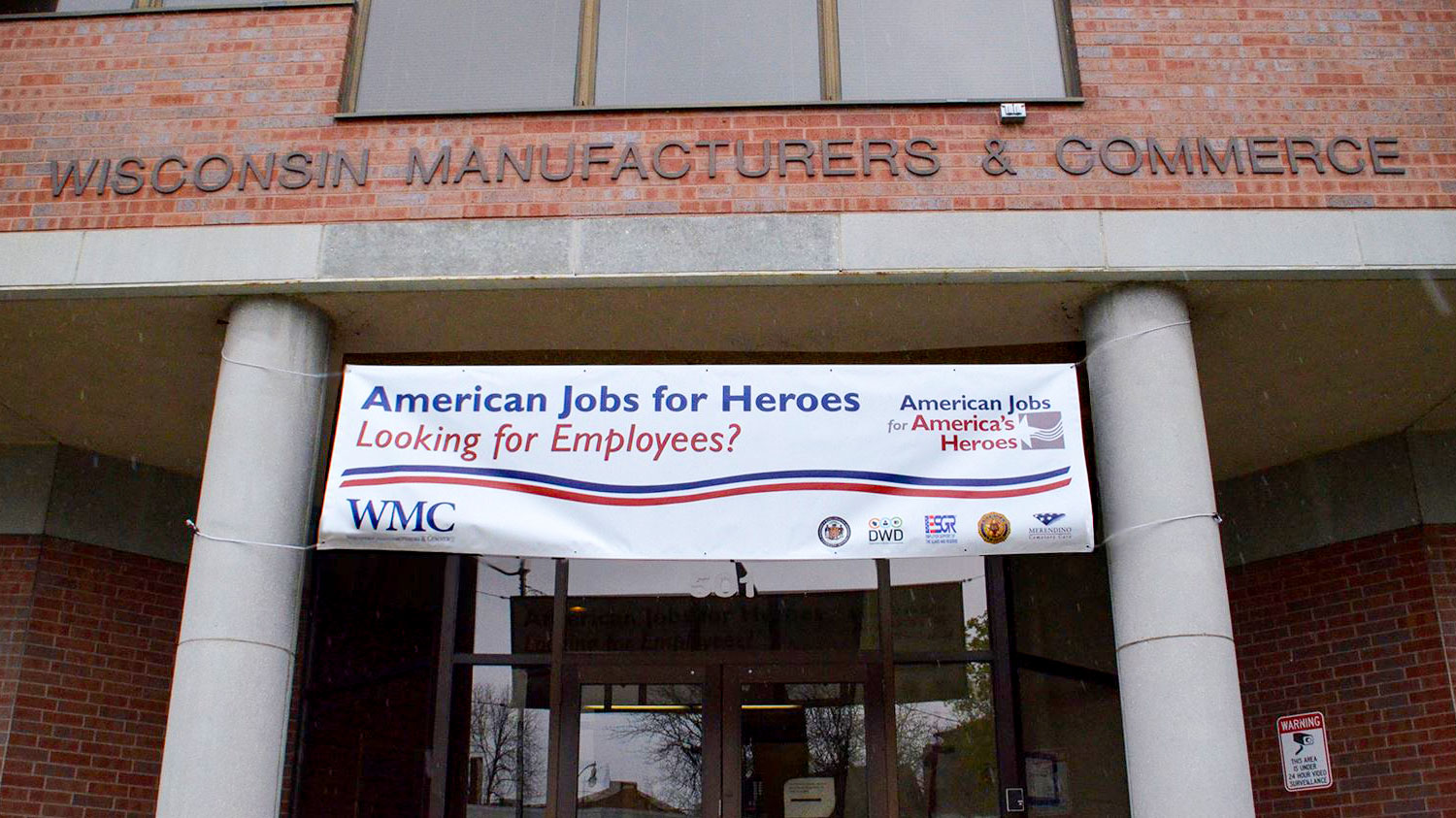 ---
The state's business lobby, Wisconsin Manufacturers and Commerce, released its own plan Friday to reopen businesses around the state.
The plan involves a case-by-case evaluation of a business's sector, as well as the health care capacity and infection rate in the business's county. The WMC formula generates a three-tiered risk rating that corresponds to different practices businesses should follow.
"The advantages we see with this model, we think it's tactical. It provides businesses with steps that they can take to protect their employees and their customers," said WMC's Scott Manley. "It assigns risk based on circumstances that are unique to a local region instead of a one size fits all approach statewide."
The formula was made in conjunction with legislative Republicans who are among those calling on the governor to loosen the state's stay-at-home order to allow economic activity to continue. Sen. Chris Kapenga, R-Delafield, said the governor's office was receptive to the proposal.
Friday afternoon, the governor released a statement saying he wanted to "safely move forward with our economic revival."
"I appreciate the work that went into this plan and am glad that the business community agrees with me that we have to approach this like we are turning a dial, not flipping a switch," Gov. Tony Evers said. "As we continue to implement our Badger Bounce Back plan my administration will continue to engage in conversations with stakeholders, business owners, workers, and experts in the medical community."
"I thought it was a very productive discussion," Kapenga said, "they had a lot of really good questions and some really good input for us. We very much look forward to continuing to work with Governor Evers and his team to hopefully make this model a reality."
Kapenga said the model received input from stakeholders around the state, including the Wisconsin Hospital Association, the Medical College of Wisconsin and independent doctors.
"You're going to see that the final product of what this is is a testament to the power of collaboration between the private sector businesses, between other organizations and the private sector, the medical community, and also public policy," he said. "Our goal has always been as we work through this and we want to open up Wisconsin's economy again."
The plan was released against a backdrop of protests around the state, urging the governor to loosen the restrictions imposed by his extended "Safer at Home" order. A rally at the state Capitol Friday is moving forward despite being denied a permit by Capitol Police due to concerns over the size of the crowd amid social distancing orders.
Evers said in a briefing Thursday that he celebrates the demonstrators' First Amendment rights, but that he hoped they would use social distancing best practices.
He said during an interview with Here & Now that he will continue to use guidance from scientists and the Centers for Disease Control and Prevention to evaluate the need for a stay-at-home order.
This story was updated to include a statement from the governor.
---
Recent Here & Now
//php dynamic_sidebar( 'news-sidebar-2' ); ?>