Wisconsin's COVID-19 Vaccine Plan Hopes to Keep Up with More Contagious Variants
As health officials prepare for the rollout of a new single-dose coronavirus vaccine, a second and more-contagious variant of the virus has been identified in the state.
March 8, 2021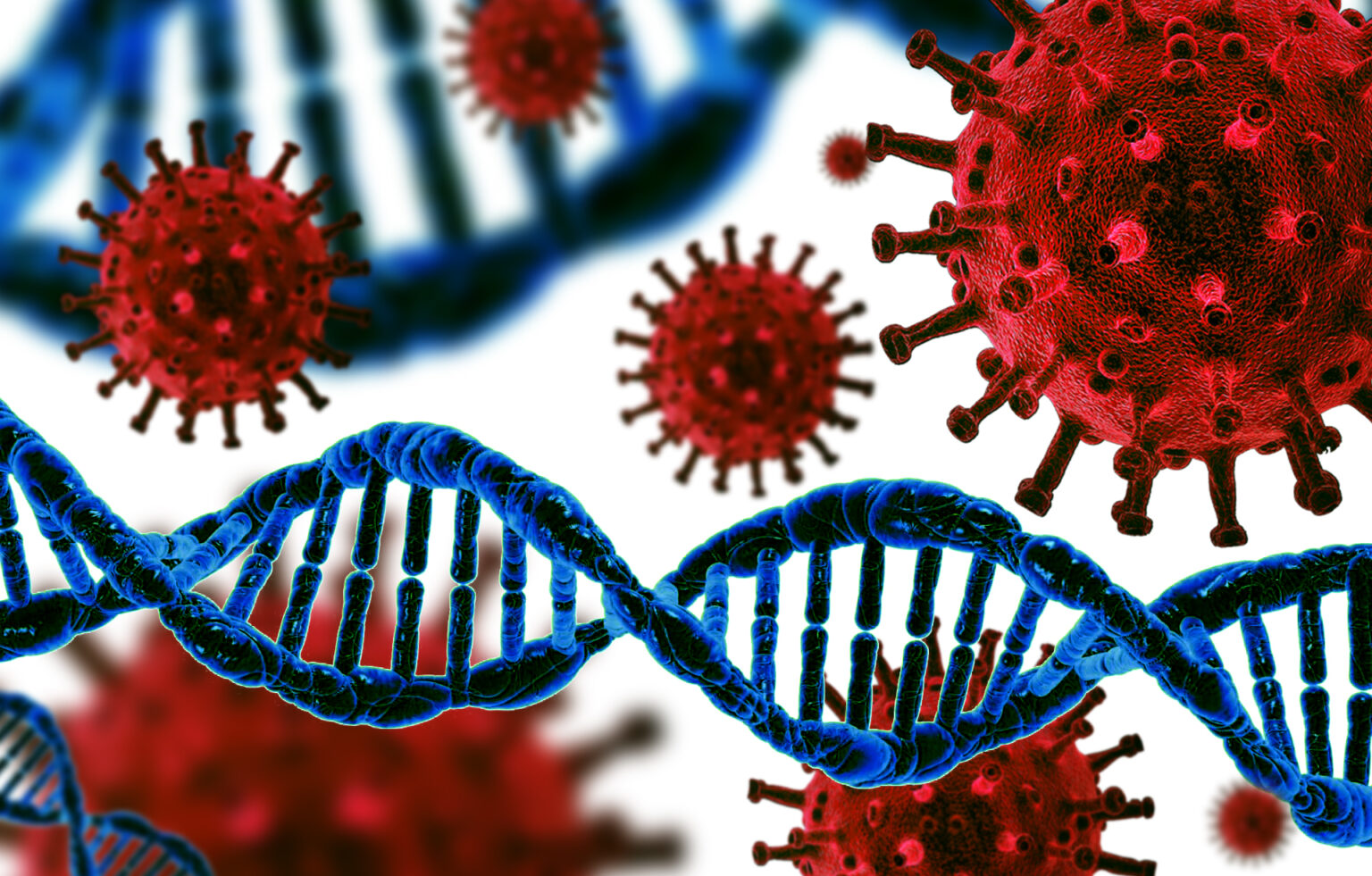 ---
A second variant of SARS-CoV-2 that is making members of the scientific community uneasy has been detected in Wisconsin, according to a March 5 news release from the state Department of Health Services.
The main concern stems from evidence suggesting the Pfizer and Moderna COVID-19 vaccines may be less effective against this variant of the novel coronavirus. However, the state emphasizes both vaccines — as well as a third just starting to be rolled out — will "reduce the risk of COVID-19 for all of the circulating variants."
Known as B.1.351, this latest variant was first identified in South Africa in October 2020. The variant is thought to be more contagious, but not yet suspected to cause more severe COVID-19 infections, according to the Centers for Disease Control and Prevention.
Variants evolve when the coronavirus is transmitted from host to host and make genetic copies of itself. Occasionally, mutations in the replication process can lead to new variants of the SARS-CoV-2 virus.
There are many substrains circulating — however the B.1.351 variant, as well as another labeled B.1.1.7 that was identified in the United Kingdom, are of note to scientists because of how they behave differently. While B.1.1.7 is also not thought to cause worse outcomes, it is worrisome to health officials because it is thought to be more contagious.
"It is important to remember that new variants are expected to occur over time," said DHS Deputy Sec. Julie Willems Van Dijk. "Because these variants may spread more easily than the original strain of SARS-CoV-2, mask wearing, staying home, physically distancing, and washing your hands continues to be crucial."
Both variants have been detected as part of ongoing surveillance in the state. Positive test samples regularly have their whole genome sequenced to check for the presence of different strains.

More vaccines on the way
State health officials are racing to get more shots delivered as the new variants begin to spread. Federal emergency approval last month of a new vaccine produced by Johnson & Johnson  means that an additional 47,000 doses of vaccine are being allocated to Wisconsin this week.
"The Johnson & Johnson vaccine is going to be a game changer for our statewide response to COVID-19," said Gov. Tony Evers in a March 1 statement. "One of the biggest hurdles we have faced is supply, and this will get more vaccine into Wisconsin."
The Johnson & Johnson vaccine only requires one dose, unlike the Pfizer and Moderna vaccines, which require a booster two to three weeks after the initial shot to be most effective.
Health officials are working to ensure members of the public that they should be as open to receiving a Johnson & Johnson vaccine as they would the Pfizer or Moderna vaccines. Even though clinical trials show a difference in efficacy against preventing illness, public health messaging emphasizes that all three vaccines are "highly effective."
"The Johnson & Johnson vaccine is held to the same high safety standards by the FDA as the other authorized COVID-19 vaccines. The trials show it is very effective at protecting people against being hospitalized or dying from COVID-19. We strongly encourage you to take whichever vaccine you are offered when it is your turn," said DHS Interim Secretary Karen Timberlake in the March 1 news release.
"All three vaccines use different technologies to do the same thing – teach our bodies how to produce a harmless version of the coronavirus's spike protein, so our bodies can recognize it and produce an immune response to fight against illness if exposed," noted the state health department's announcement.

Guidance for people who are vaccinated
The CDC released new public health recommendations for people who have been fully vaccinated for COVID-19, saying they can safely gather indoors with others that have also been fully vaccinated without wearing a mask or  distancing.
Additionally, someone who has been fully vaccinated can visit a household considered at low risk of COVID-19 illness without masking or distancing precautions.
Finally, if a fully vaccinated person comes into contact with an asymptomatic carrier of the virus, they do not need to quarantine or get tested. However, a vaccinated person should still get tested if they exhibit symptoms of COVID-19.
Despite these changing guidelines for people who are vaccinated, the CDC still recommends following some of its broader prescriptions, like wearing a mask and distancing while in public, or while visiting with anyone unvaccinated who is at high risk from the virus.
Additionally, vaccinated people should avoid medium-sized gatherings or larger, and if they do visit with unvaccinated people from multiple households, masking and physically distancing measures should still be followed.
---
Recent Here & Now
//php dynamic_sidebar( 'news-sidebar-2' ); ?>