Wisconsin's three precedent-setting malpractice cases explained
From a devastating birth injury to an untimely death and loss of all four limbs, the state Supreme Court has come down both ways on malpractice caps over the past two decades.
Wisconsin Watch
March 31, 2023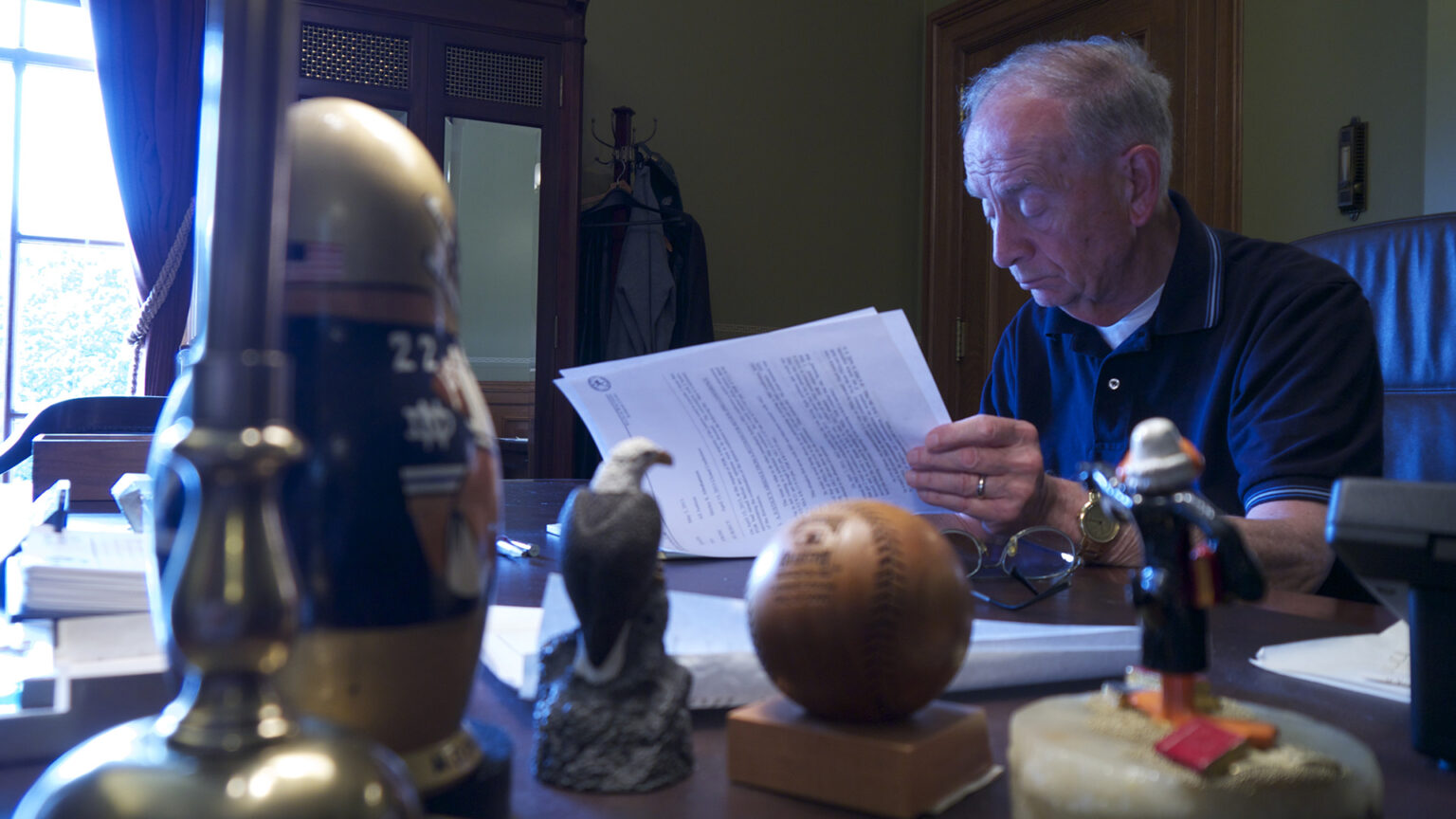 ---

In March 1996, 5-year-old Shay Maurin died of acute diabetic ketoacidosis.
When Shay began feeling sick, her mother took her to a West Bend doctor who diagnosed her with an ear infection, prescribed antibiotics and recommended she get tested for diabetes.
Her mother took her to a hospital the next day due to rapidly worsening symptoms, but the doctor sent her home after failing to diagnose her condition correctly.
The next day they returned to the hospital and a different doctor made the correct diagnosis. Shay was transported to a children's hospital but she lost consciousness during the ambulance ride and later died.
Her parents sued and a jury awarded $3 million in damages, but the state's cap meant they'd see just a small portion of that.
The family argued to the Wisconsin Supreme Court that because the state Legislature had changed the cap several times over the years it had "no basis in fact and is completely arbitrary."
However, Justice David Prosser wrote for the majority that "periodic changes" by lawmakers "suggest legislative attention and thoughtfulness, not arbitrary action."
The court upheld the limit on noneconomic damages in medical malpractice wrongful death cases, and Shay's parents received $300,000.
The Ferdon case sets a new precedent
The same year Shay died, a doctor delivering Matthew Ferdon pulled on the baby's head in a manner that caused obstetric brachial plexus palsy, causing Ferdon's right arm to be partially paralyzed and "deformed."
He underwent surgeries and occupational therapy, but the baby's arm would never function normally.
The jury awarded Ferdon about $1.1 million, with $700,000 of the award for noneconomic damages. The cap, set at $350,00 but adjusted for inflation, was reduced by a judge to $410,322.
In a 4-3 decision, the Supreme Court struck down the cap, saying it separated injured patients into two groups, those who got noneconomic damages below the cap and those who got noneconomic damages above the cap. The first group would get the full jury award. The second group would not.
Chad Oldfather, a Marquette University law school professor who teaches state constitutional law, said the decision was a departure from the court's usual standard that's very deferential to the Legislature, requiring the court to find a law unconstitutional "beyond a reasonable doubt."
Then-Chief Justice Shirley Abrahamson, writing the majority opinion, said judicial deference to the Legislature's role in writing laws doesn't mean the justices should "acquiesce in the constitutionality of every statute."
The Ferdon case came down to a single vote. Justice N. Patrick Crooks sided with the majority but wrote a separate concurring opinion to make clear he felt that a cap wasn't automatically unconstitutional.
"But there must be a rational basis so that the legislative objectives provide legitimate justification," he wrote, "and the cap must not be set so low as to defeat the rights of Wisconsin citizens to jury trials and to legal remedies for wrongs inflicted for which there should be redress."
A year later, the Legislature held hearings, listened to testimony and set a new cap at $750,000.
Oldfather said he thinks the court made a "rhetorical mistake" in the Ferdon case by saying it used a "rational basis with teeth" to review the cap's constitutionality.
"That ended up being the thing that the subsequent majority reversing course on that seized on," he said.
Protasiewicz told Wisconsin Watch that both standards are "valuable" and that the U.S. Supreme Court has used both in its opinions.
"Rational basis with teeth has been critical in cases involving state action taken against disadvantaged groups and is an important element when ruling on the constitutionality of a statute that finds itself in this category," she said.
She added that she didn't think the court "necessarily erred" in using this standard in Ferdon, but couldn't say how she'd rule in a hypothetical case if elected.
Conservatives uphold new cap
In 2011, Ascaris Mayo went to a Milwaukee emergency room with abdominal pain and a high fever. A physician and physician's assistant told her to see her gynecologist because she had a history of uterine fibroids.
The next day, when her symptoms remained, she went to another Milwaukee emergency room where doctors diagnosed her with sepsis from an untreated infection. She subsequently suffered organ failure and all four of her limbs were amputated.
A jury awarded her $8.8 million in economic damages, plus more than $15 million in noneconomic damages, which, because of the 2006 cap, would be reduced to $750,000 — a 95% cut.
The trial and appellate courts ruled the cap violated the constitution, consistent with the 2005 precedent.
A new Supreme Court heard oral arguments in April 2018. Then-Chief Justice Patience Roggensack, writing for the 5-2 majority, said the Ferdon case "erroneously invaded the province of the legislature" and applied the wrong standard.
The court reverted to the previous standard — under which a statute must be found unconstitutional beyond a reasonable doubt.
"By enacting the cap, the legislature made a legitimate policy choice, knowing that there could be some harsh results for those who suffered medical malpractice and would not be able to recover the full amount of their noneconomic damages," Roggensack wrote. "However, any cap, by its very nature, will limit the amount that some people will be able to recover. If the cap did not do so, it would have no economic effect."
'Not a sufficient deterrent'
Deirdre Gilbert, national director of the nonprofit consumer advocacy group National Medical Malpractice Advocacy Association, said caps and hurdles to lawsuits only add to suffering of patients or the families of those who died.
Those barriers, she said, can be "devastating" for families seeking justice when they discover limits on damages mean attorneys are unlikely to help them when someone is hurt or killed. No one is willing to help, which can lead to anger and sometimes much worse.
"There have been several people who because they could not get any assistance, whether they were harmed themselves or their loved ones, committed suicide," she said.
Paula Berg, a professor at the City University of New York School of Law who specializes in health care and tort law, said the "gigantic awards" that hospitals and insurance companies fear only come when someone has "suffered absolutely horrific injuries."
"And by that I mean they're basically paralyzed or their injuries are going to cause tremendous amounts of pain," she said. "And to not fully compensate that is very unfair and not a sufficient deterrent (to negligent doctors)."
The nonprofit Wisconsin Watch collaborates with WPR, PBS Wisconsin, other news media and the University of Wisconsin-Madison School of Journalism and Mass Communication. All works created, published, posted or disseminated by Wisconsin Watch do not necessarily reflect the views or opinions of UW-Madison or any of its affiliates.
---
Recent Here & Now
//php dynamic_sidebar( 'news-sidebar-2' ); ?>