Wisconsin's food pantries adjust as the pandemic stretches on
The arrival of COVID-19 kick-started a spike in food insecurity around the state that has persisted for nearly two years, and relief organizations are using state and federal aid to boost their infrastructure to continue feeding hungry people.
By Murv Seymour
December 21, 2021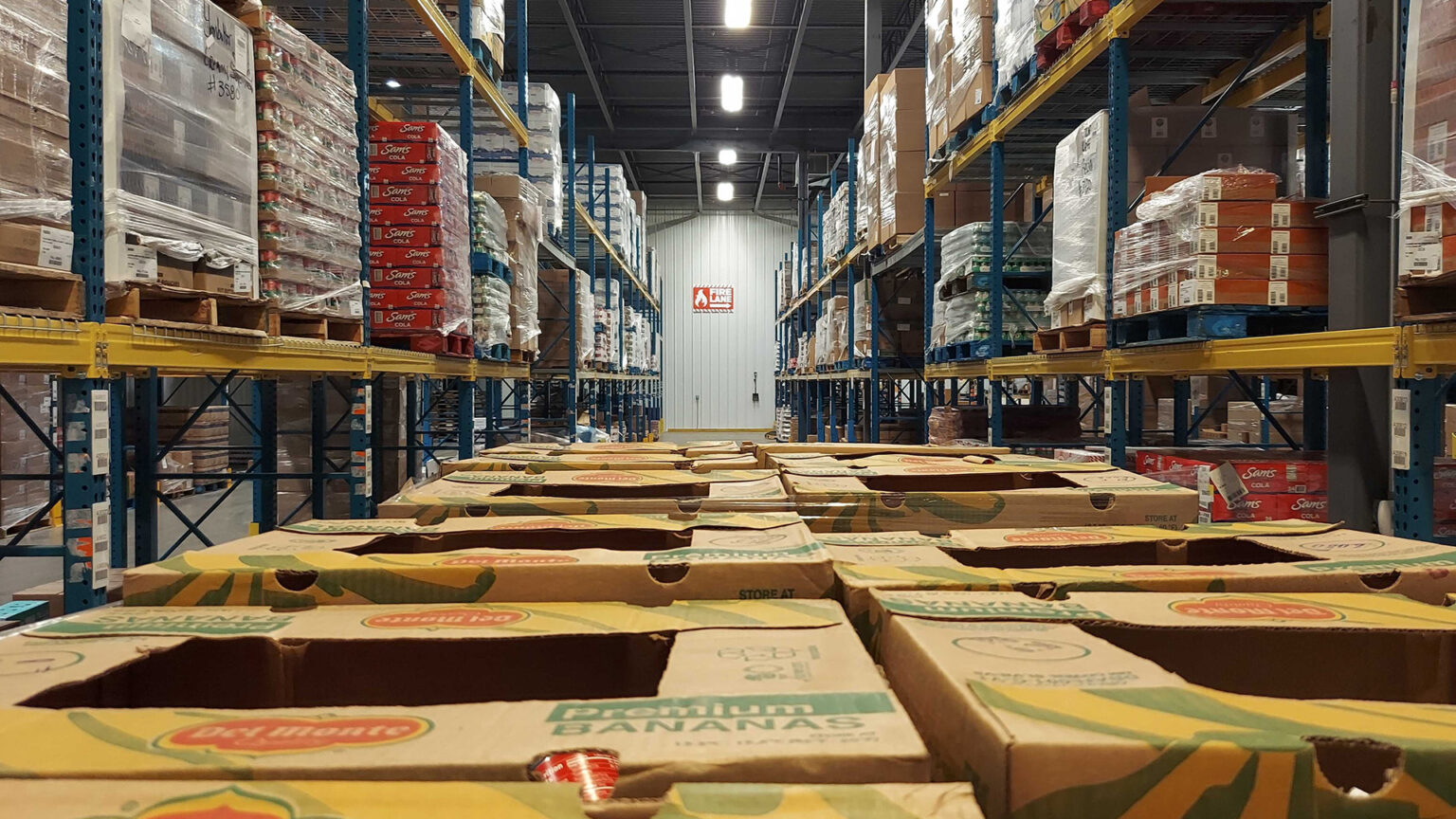 ---
Every year, Feeding Wisconsin provides sustenance to hundreds of thousands of people around the state through its network of six regional food banks and 1,500 local programs. In 2021, the stress on Wisconsin's food banks has been constant, a plight that started around April 2020 after COVID-19 struck.
Stephanie Jung Dorfman, executive director of Feeding Wisconsin, said food pantry lines increased by 40% at the start of the pandemic. Since then, she explained the demand for food has remained elevated, including among people who have never had to depend on free food.
"They're stretched for paying rent, utilities — just trying to keep those bills paid," Jung Dorfman said. "Oftentimes, folks cut corners when it comes to food in order to get by."
Demand for food is on the rise, yet donations are down. Jung Dorfman said Feeding Wisconsin has had to creatively handle the increased need to feed more people. Over the course of the pandemic, food pantries have been hit with a perfect storm of challenges in supply chains, increased demand and a decrease in the number of volunteers.
From July 2020 to June 2021, Feeding Wisconsin provided 86 million pounds of food in every corner of the state, Jung Dorfman said. She added that represents a 75% jump from 2019.
"In pre-covid times, like 80% of the food came in through donations, and that dropped down to about 40% during covid," Jung Dorfman said. A lot of those donations came directly from manufacturers and retailers who have been caught up with supply chain issues in getting products to their destinations.
To ensure there would be enough turkeys for families in the 2021 holiday season, the agency began stocking up on them in the spring. Due to this preparation, Jung Dorfman said there should be enough birds to go around for everyone.
Pre-covid, families could take advantage of Feeding Wisconsin's model in which people peruse the shelves and pick foods specific to their needs. The pandemic has forced contactless distribution with people receiving supplies from their vehicles.
"In some ways, that helped us keep up with demand. It's a lot easier to get food out there if you're doing prepackaged food and getting folks who are lined up in their cars," Jung Dorfman stated.
At The Neighbors' Place food bank and pantry in Wausau, the line of cars with people waiting for food sometimes wrap around its 745 Scott St. location, said executive director Donna Ambrose. With help from Feeding Wisconsin, the non-profit currently provides food four days a week for about three hours a day.
"It's a daunting task where we've got it down to a well-oiled machine now," Ambrose stated.
The Neighbors' Place provides meals throughout Marathon County. Ambrose thinks contactless distribution brings more people to the car line because it removes some of the shame some may feel when they come inside for help.
"We are reaching people who should have been here and probably weren't coming," she said.
The line moves quickly, noted Ambrose. Most people drive away with enough food to get through for about a month.
"It's approximately a 30-pound box of food," she said. "And it's a nice variety. We have a lot of produce. They get meat. They get dairy."
On Dec. 9, Gov. Tony Evers announced the Wisconsin Department of Agriculture, Trade and Consumer Protection would invest $30 million to the state's two most prominent organizations that fight against food insecurity. Feeding Wisconsin and Hunger Task Force in Milwaukee will receive $15 million each in 2021 from the state. The financial infusion will strengthen infrastructure, increase transportation of goods, and purchase food from mostly Wisconsin farmers.
"I'm guessing we're probably going to have a lot of food available to us at no cost, and then they also have grants with that money, so they use that money for help, for us fill up the pantries," Ambrose said.
In 2020, federal pandemic aid from the Coronavirus Aid, Relief, and Economic Security (CARES) Act offered a similar amount of financial support to the two organizations, a portion of which was organized as the "Food Security Initiative."
"Through the Food Security Initiative, Hunger Task Force deployed a fleet of 13 refrigerated trucks and seven refrigerated cargo vans accompanied by fork trucks, pallet jacks, and commercial-grade coolers as far north as Red Cliff, and south as Kenosha," said Sherrie Tussler, executive director of Hunger Task Force.
Feeding America dedicated money to expand its capacity to store food, and in Wausau, The Neighbors' Place was able to purchase a brand-new walk-in refrigerator. Ambrose said some of the money would also go towards funding the construction of a much-needed warehouse.
Wisconsin's food banks and pantries are seeking more volunteers, donations and financial support, including Feeding Wisconsin, Hunger Task Force, and The Neighbors' Place.
Jung Dorfman predicts the high need to feed more people isn't likely to go away any time soon. She made it clear that Feeding Wisconsin and others like it are here for the long haul.
"Our network is here to do what we do best, getting healthy, nutritious food to folks who need it," she said. "And in the case of the holidays, helping them have a little bit happier holiday and not worry about what it takes to get food on their table."
---
Recent Here & Now
//php dynamic_sidebar( 'news-sidebar-2' ); ?>