Wisconsin's Covid Condition: Welcome to year three of the pandemic
Two years after the first COVID-19 infection in the state was confirmed, the number of new cases, hospitalizations and deaths are dropping from peaks caused by the omicron variant of the coronavirus, even as public health officials remain wary about the potential for more variants.
By Will Cushman
February 4, 2022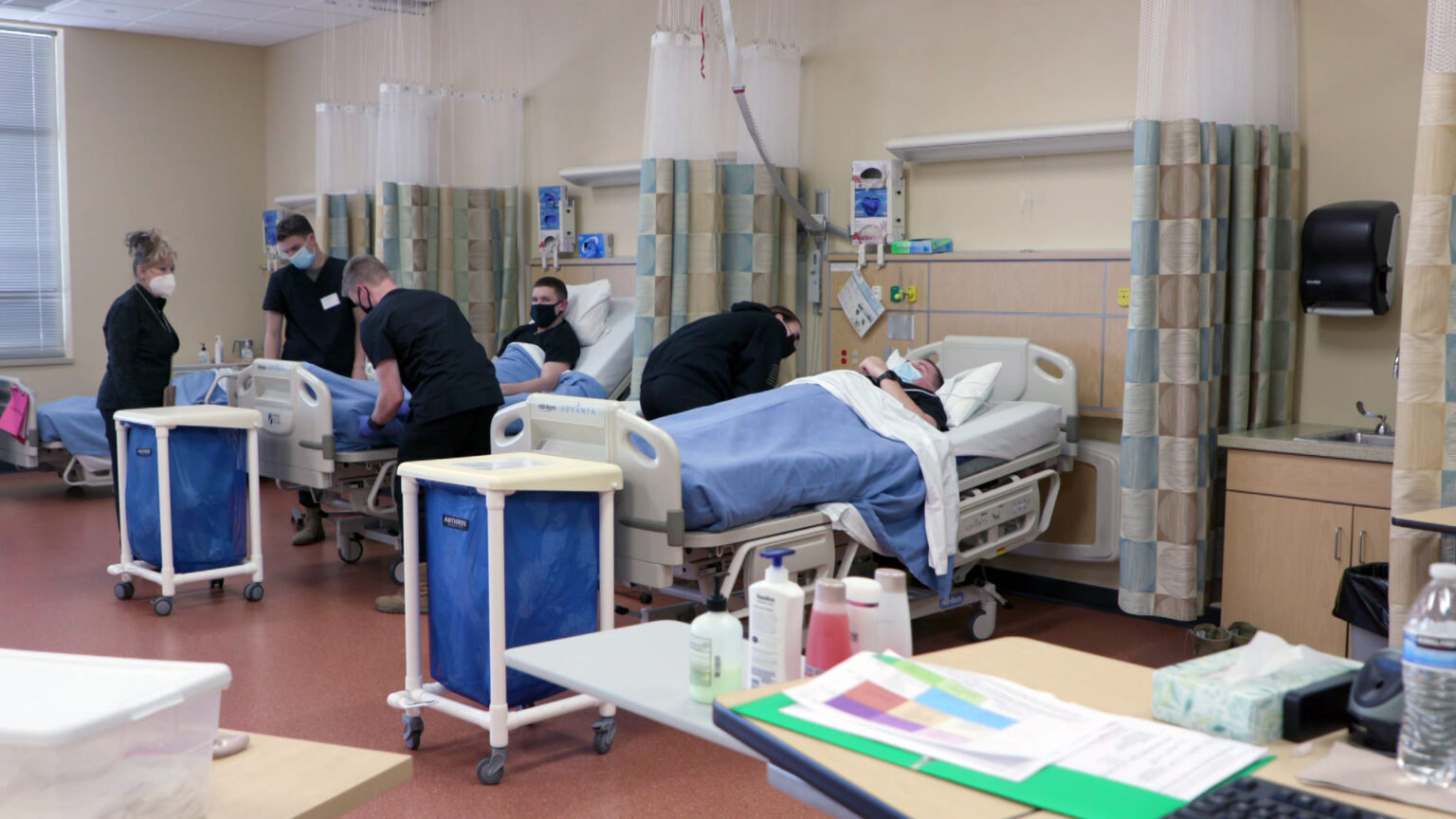 ---
Two years after the first case of COVID-19 was identified in Wisconsin, infection levels remain "critically high" across the entire state. However, the omicron variant continues to retreat, resulting in a steady decline in daily new cases and hospitalizations for covid, with the number of daily new deaths starting to fall once again as well.
At the same time, an even more contagious omicron "subvariant" that has extended the latest surge in disease in other parts of the world has been found in Wisconsin. Its discovery, along with the ongoing potential for more new variants, has state officials continuing to emphasize the necessity of public health vigilance. As its third year begins, here's the status of the COVID-19 pandemic in Wisconsin.
Case and hospitalization counts plummet from peaks
The omicron variant of COVID-19 caused sky-high daily case counts across Wisconsin in mid-January, but has subsequently receded even more swiftly than it surged. The Wisconsin Department of Health Services reported a 7-day average of new confirmed cases of 4,147 for Feb. 3.
While that figure remains much higher than at most points during the pandemic, it's less than half the rolling average from the preceding week and less than a quarter of the peak reported only another week earlier.
With the highly transmissible variant still widely circulating, the state health department reported that disease activity continued to be "critically high" in all 72 Wisconsin counties in the two weeks leading up to Feb. 1. However, for the first time in months, every county saw the trajectory of transmission either shrinking or holding steady over that period.
The plummeting case counts have coincided with a sustained decline in COVID-19 hospitalizations in parts of the state. On Feb. 4, there were 1,348 patients hospitalized with covid in Wisconsin, according to the Wisconsin Hospital Association, a decrease of more than one-fifth from a week earlier.
This decline has largely been driven by the disease's trajectory in Wisconsin's most populous regions. Covid-related hospitalizations in the hospital emergency readiness region encompassing southeast Wisconsin, including the Milwaukee metro area, were less than half what they were at their mid-January peak. Hospitalizations in south-central Wisconsin, including Madison, Janesville and Beloit, were also on a steady decline. However, hospitals across the remainder of the state saw their number of COVID-19 patients decreasing more slowly or holding steady.
New COVID-19 deaths, a pandemic metric that has consistently lagged new cases and hospitalizations, are also falling from a months-long surge fueled by the delta and omicron variants. The 7-day average for newly reported deaths stood at 22 on Feb. 3, down from a recent high of 37 reported on Jan. 24.
Getting ready for the next potential variant
While the omicron variant is in retreat in Wisconsin, public health officials are preparing for the likely rise of new variants.
One such variant recently identified in the state is not exactly new, but rather a closely related "subvariant" of omicron. Known as BA.2, evidence emerging from nations where genomic surveillance has tracked its rapid spread, including Denmark, indicates the subvariant causes similar illness but is up to one-and-a-half times more contagious than the original omicron variant.
Dr. Ryan Westergaard, state epidemiologist for communicable diseases, said that only a handful of cases of the BA.2 variant had so far been identified in Wisconsin during a Feb. 3 media briefing. Despite the subvariant's likely heightened transmissibility, Westergaard said he was hopeful it wouldn't cause the downward trend in confirmed cases to reverse.
"Our hope is that we see more of the same, which is a decline day by day and week by week from this really extraordinarily high peak that we saw with omicron," Westergaard said. That said, he added that it was still too early to know whether the spread of BA.2 would slow the decline in cases.
Wisconsin health officials also detailed strategies they believe would be important in minimizing the impact of COVID-19 nearly two years after the first case was confirmed in the state on Feb. 5, 2020, after preparations had already started for a potential outbreak. Higher vaccination rates around the world would be key, Westergaard said, in preventing future dangerous variants from arising. Billions of people remain unvaccinated more than a year after the first vaccines rolled out, with access remaining a struggle in many lower-income nations. Just under 60% of Wisconsinites were fully vaccinated as of Feb. 2, including only one-fifth of children ages 5 to 11.
On Feb. 1, Pfizer applied for authorization of its two-dose shot for children between the ages of 6 months and 5 years, even as clinical trials showed mixed results in the shots' effectiveness among 2-to-4 year-olds. The authorization could come before the end of February and would likely eventually include authorization for a third dose.
State health officials also acknowledged that staffing shortages at hospitals and nursing facilities across the state remain a potential point of weakness.
Deb Standridge, deputy secretary of the state health department, said the state has helped to recruit more than 800 nursing assistants and other health care workers to support more than 100 health care and residential facilities around the state since October 2021.
Additionally, more than 100 members of the Wisconsin National Guard have started working as certified nursing assistants in 17 skilled nursing facilities around the state since January, Standridge noted. Those include around 80 troops who have completed CNA training through Madison College. Touting the state's "unique partnership" with the National Guard and technical college, Standridge said an unspecified number of additional Guard members would soon begin training.
---
Recent Here & Now
//php dynamic_sidebar( 'news-sidebar-2' ); ?>