Wisconsin's Covid Condition: The year is ending as it started — at near-peak pandemic levels
The Delta variant of COVID-19 is responsible for the still-growing wave of cases and hospitalizations around the state, which are at their highest levels in a year, but public health officials are bracing for the more transmissible (but possibly less severe) Omicron variant to take over.
By Will Cushman
December 17, 2021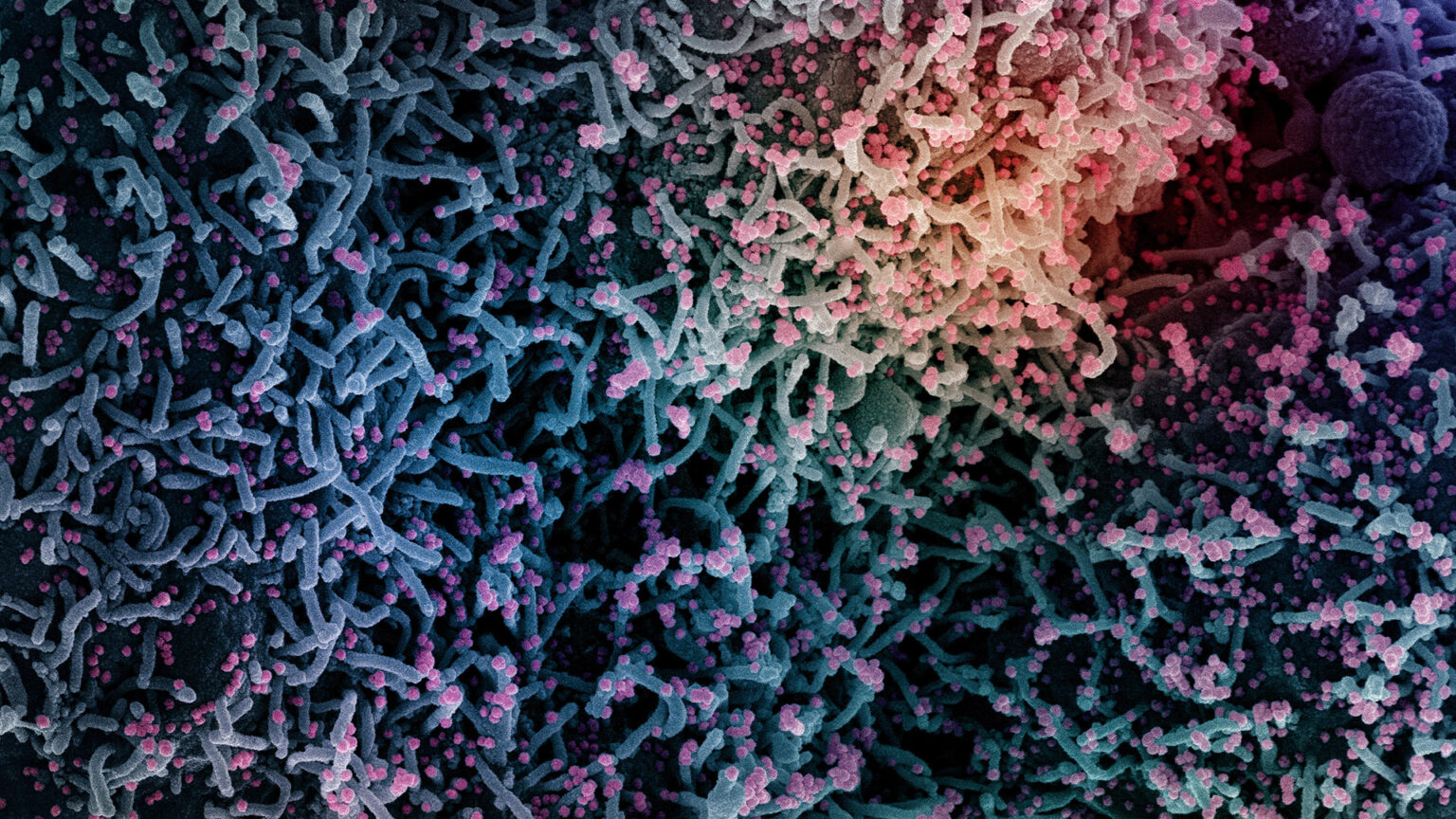 ---
One year after the first COVID-19 vaccines were administered in Wisconsin, the disease is far from being under control, much less being vanquished.
Across the state, the Delta variant continues to hammer hospitals, largely with patients who aren't fully vaccinated. At the same time, public health officials are renewing calls for vaccinations and booster shots as they anxiously await the impact of the Omicron variant, which is cropping up in a growing number of communities as evidence emerges that it spreads even more quickly and is better able to evade immune defenses.
Here's the status of the COVID-19 pandemic in Wisconsin.
Year-end Delta wave still building
While attention increasingly shifts to the Omicron variant, which is fueling record case counts in places where it gained an early foothold like the United Kingdom, the more established
Delta variant continues to be the main culprit driving the COVID-19 pandemic in Wisconsin.
The Wisconsin Department of Health Services reported "critically high" disease activity in more than half the state's counties over the first two weeks of December, with transmission rated as "very high" among the rest.
By mid-December, persistently high rates of transmission across Wisconsin have resulted in new covid cases, hospitalizations and deaths that continue to be near high points for the year, according to state health department data and the Wisconsin Hospital Association.
The 7-day average of new confirmed covid cases across the state stood at more than 3,500 on Dec. 16, not far below the 2021 peak to-date reported in early December. The average daily number of probable cases, meanwhile, soared to more than 750, far and away that figure's highest level so far in the pandemic. Cases are labeled probable in the event of positive results from rapid antigen tests, which more people are using
Statewide hospitalizations reached their highest points in more than a year in mid-December. A total of 1,714 people were hospitalized for COVID-19 across Wisconsin on Dec. 13. Hospitalizations fell slightly over the next few days, but remained above 1,650 as of Dec. 17.
The number of covid patients receiving treatment in intensive care units approached record levels over the same period. On Dec. 13, there were 443 ICU covid patients across Wisconsin, just a dozen below the all-time record set when the state's worst surge was peaking more than a year before. A few days later, that number was slightly lower but remained above the 400 mark, with only about 3% of the state's ICU beds immediately available.
Many hospitals across the state have reported high numbers of covid patients amid staffing shortages, with rural areas in northern Wisconsin particularly strained. This torrent is complicating care for all patients, hospital officials warn, as the state awaits emergency staffing assistance from FEMA.
Newly reported deaths related to covid have also continued rising. An average of more than two dozen new deaths were being reported every day as of mid-December. That's the highest level since early January.
Omicron begins to spread
Delta's grip on Wisconsin could ease, though not the way health officials have been seeking.
Instead of widespread vaccination short-circuiting its transmission, Delta could be outcompeted over the waning weeks of 2021 and the start of 2022 as the Omicron variant takes root. As of Dec. 17, labs in the state had identified 13 specimens of Omicron, with the proportion of analyzed specimens identified as this variant quickly rising in the most recent week of surveillance.
While much remains uncertain about the variant, which was first identified in South Africa in late November, evidence is building that its many mutations give it an edge over previous variants.
A Dec. 10 report of the U.K. Health Security Agency estimated that Omicron is significantly more transmissible than Delta, with the risk of an infected person passing the virus on to another household member up to three times higher.
Other data from South Africa suggest that Omicron is also much better at evading prior immunity, whether gained via natural infection or vaccination. For instance, the two-dose Pfizer series was found to be about 30% effective against the variant in a study analyzing 78,000 likely Omicron infections in that nation. A different study based on a much smaller number of people indicated that the effectiveness of a two-dose series of the Moderna vaccine is also significantly lower against Omicron.
However, early evidence also suggests the vaccines still offer protection against severe disease and death, while booster doses likely help guard against infection from Omicron. (Still, hospitals in Wisconsin have not mandated booster shots for staff — even those with covid vaccine requirements.)
A number of factors complicate early reports that Omicron may cause milder illness than previous variants. For starters, Omicron's ability to infect people who were vaccinated or previously infected may result in less serious infections in those people due to their prior immunity, not because Omicron is itself milder. With recent spread of covid highest among younger people, the first wave of Omicron infections may also be disproportionately among a population at lower risk of serious disease generally.
Even if most people who become infected with Omicron recover, health officials fear its heightened transmissibility could fuel explosive growth in cases that could push hospitalizations and deaths even higher over the winter. A Dec. 17 report issued by the CDC found that the variant was spreading rapidly across the U.S. in the first week of December and warned that "even if most infections are mild, a highly transmissible variant could result in enough cases to overwhelm health systems."
Still, local officials are urging Wisconsinites to respond to Omicron with renewed vigilance — not alarm.
"Omicron deserves our attention, [but] we should not panic," said Janel Heinrich, director of Public Health Madison Dane County, during a Dec. 16 press briefing announcing the detection of the variant in Wisconsin's second-largest county.
Instead, Heinrich urged residents to get vaccinated, and for fully vaccinated people to get booster shots. As of Dec. 16, 57.7% of Wisconsin residents were fully vaccinated, and more than 1.3 million, or nearly a quarter, had received a booster shot. Medical records data published by Epic Systems in Verona indicate that even people who were previously infected would benefit from getting vaccinated, with unvaccinated people being 44% more likely to be reinfected.
Making sure loved ones are vaccinated is one of several familiar strategies, along with masking in indoor public spaces, handwashing and physical distancing, which doctors and public health officials continue to emphasize can help reduce risk of transmission, especially over the Christmas and New Year holidays.
---
Recent Here & Now
//php dynamic_sidebar( 'news-sidebar-2' ); ?>