Wisconsin's Covid Condition: Pediatric vaccination expands, omicron settles in
In its third summer, elevated transmission and ongoing public health efforts to provide vaccines to as many people as possible – including newly eligible young children – has become a persistent pandemic pattern.
June 29, 2022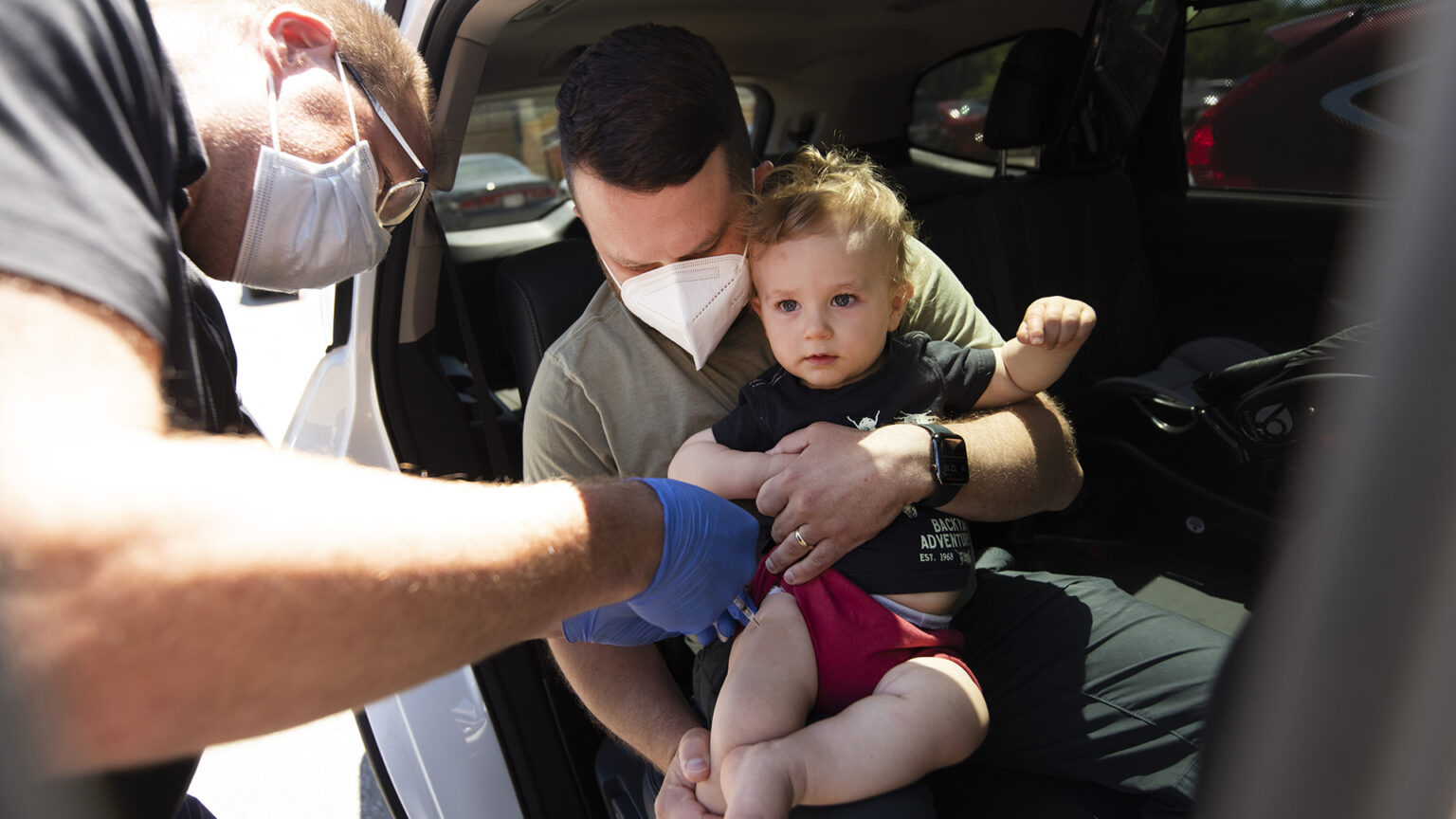 ---
With vaccinations now approved for all but the young infants, the COVID-19 pandemic is entering a late stage in which options to minimize risks from the disease are available for nearly every Wisconsinite. However, three summers after virus first struck the state, more transmissible omicron subvariants are keeping disease activity relatively high, even as schools break for the season and warmer temperatures make less risky outdoor gatherings more appealing. Here's the status of the COVID-19 pandemic in Wisconsin.
Vaccinations for the youngest
Children between 6 months and 5 years old are now eligible for COVID-19 vaccinations after the Centers for Disease Control and Prevention recommended they receive one of two specially dosed vaccines for this age group on June 18. These young children number about 300,000 in the state, according to the Wisconsin Department of Health Services, which supports the CDC recommendation.
The newly available vaccines include a three-dose regimen from Pfizer and a two-dose course from Moderna, with both using the same mRNA technology as these drugmakers' covid shots for older age groups.
The key difference between the new pediatric vaccines and those previously approved are dosages. Identifying a dosage that triggers a robust immune response while minimizing side effects within the age group contributed to the longer wait for approval, according to Dr. James Conway, a pediatric infectious disease specialist at the University of Wisconsin-Madison.
Acknowledging that many parents remain unsure if and when they'll get their children vaccinated, Conway urged them to do so in a June 24 interview with PBS Wisconsin's Here & Now.
Conway said that while most children recover from COVID-19 with few serious complications, vaccination can help further reduce real risks that accompany infection.
"I won't argue the fact that most kids do fine and recover from it, but we are seeing now the same things we see in adults," Conway said. "We're seeing kids with long covid. We're seeing kids with permanent disabilities related to lung and heart injuries or even neurologic problems."
Wisconsin health officials made an initial order of 48,500 doses of the pediatric vaccines, which started going into arms on June 20. Demand was initially high, with some eager guardians encountering difficulty booking appointments for their children. A week later, the number of doses ordered climbed to over 100,000 while appointments remained limited in some areas. However, future orders will depend on sustained demand, and Conway said distribution of covid vaccines in general is likely to move from mass vaccination sites to more routine doctor's office appointments.
Transmission remains elevated in summer
Even as the freshly approved pediatric vaccines promise to provide further protection against community transmission, highly contagious omicron subvariants are keeping disease activity elevated across much of Wisconsin.
As of June 28, the state health department reported a 7-day average of 1,393 new confirmed cases each day. That average is down from a mid-May bulge, but it remains significantly higher than earlier in the spring or during the previous two summers.
Covid-related hospitalizations have also held steady at an elevated level since mid-May. On June 29, the Wisconsin Hospital Association reported 379 people with covid were hospitalized around the state, including 47 receiving intensive care. The number of intensive care patients has barely budged for more than three months.
At the same time, covid-related deaths remain low. The state health department reported an average of three new deaths each day for the week leading up to June 27.
The sustained transmission and hospitalization numbers reflect the impact of the latest omicron subvariants to become predominant in the United States — labeled BA.4 and BA. 5. These subvariants are extremely transmissible and better able to evade prior immunity from previous infections or vaccinations.
Variant surveillance in Wisconsin indicates that while the variants are quickly becoming dominant, they continue to represent less than 50% of samples sequenced during the week of June 13, the state's most recent week of reporting.
Even with an eye on the potential for future variants, advisors to the U.S. Food and Drug Administration voted on June 28 to recommend future COVID-19 vaccines be tailored to the omicron variant and its subvariants. However, the advice depends on relatively scarce data, and the agency's panel of scientists expressed some misgivings about the decision given the threat of further mutations.
---
Recent Here & Now
//php dynamic_sidebar( 'news-sidebar-2' ); ?>