Wisconsin's Covid Condition: Omicron plunge persists, local mask rules expiring
New COVID-19 cases and hospitalizations around the state continue to plummet barely a month after hitting pandemic peaks, spurring officials to proceed with ending most remaining public health restrictions.
February 18, 2022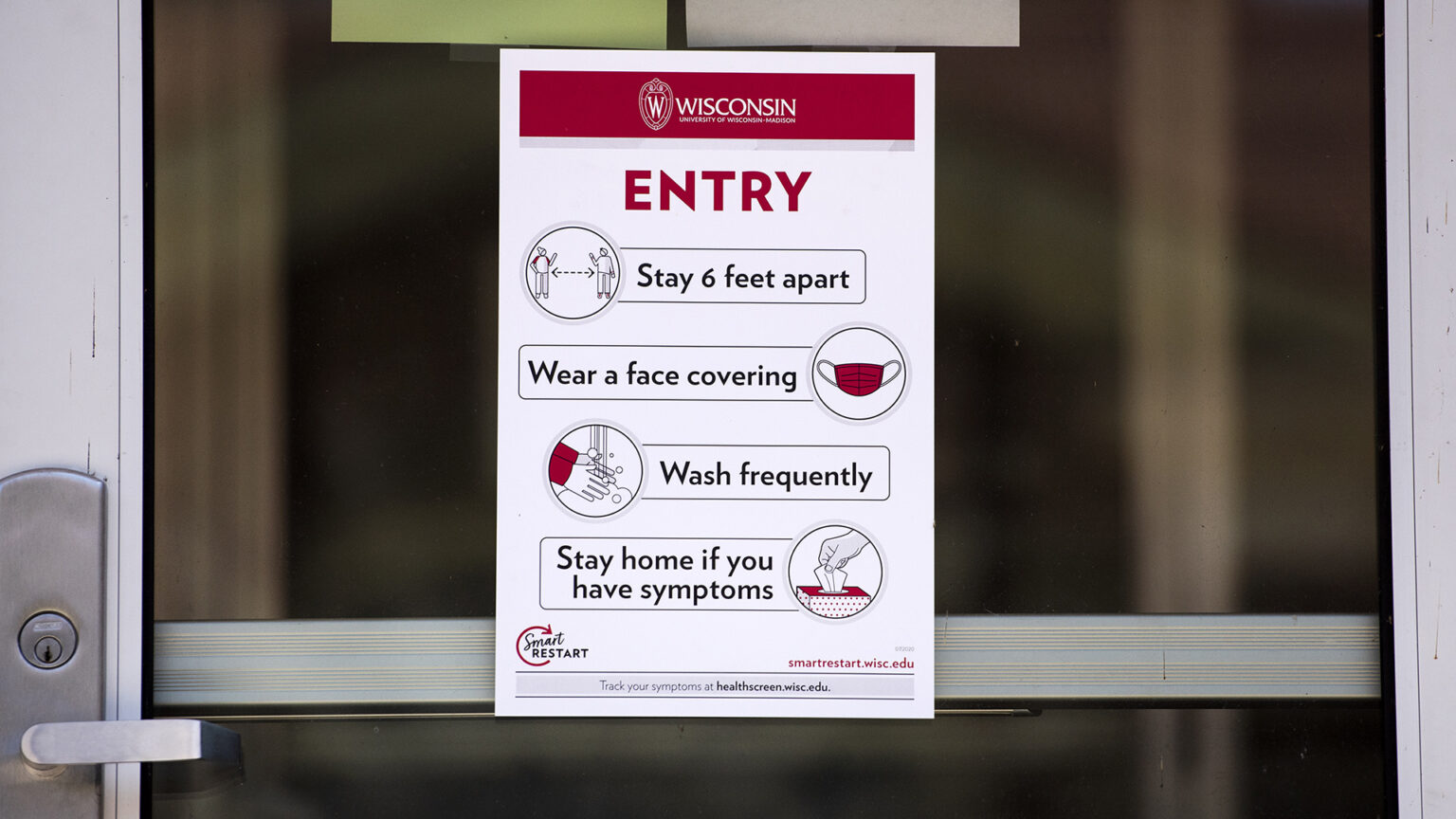 ---
Only weeks after a massive, record-breaking surge of COVID-19 fueled by the omicron variant peaked in Wisconsin, the daily number of new cases reported across the state is at its lowest level in close to six months. Daily covid-related hospitalizations are falling precipitously as well in most parts of the state, while new deaths continue to decline as well.
More than two years after the coronavirus arrived in Wisconsin, these shifts have state and local officials planning for a near future with fewer or no pandemic restrictions, even as the disease remains a part of the public health landscape. Here's the status of the COVID-19 pandemic in Wisconsin.
Steep decline in cases continues
After peaking one month earlier at more than 18,000, Wisconsin's 7-day average for new daily cases fell to 1,371 on Feb. 17, according to the Wisconsin Department of Health Services. That's the lowest 7-day average seen in the state since late August 2021, when the delta variant was taking hold.
The declining disease trajectory has nearly halved the number of new daily cases reported in just one week, with the 7-day case average down by nearly three-quarters since the beginning of February.
At a local level, the state health department reported that disease activity had fallen from "critical" to "very high" in all of Wisconsin's 72 counties but one — Douglas County — in the week ending Feb. 15.
This decline in disease activity continues to be accompanied by a sustained drop in covid-related hospitalizations across the state. As of Feb. 18, the Wisconsin Hospital Association reported 729 COVID-19 patients hospitalized around Wisconsin, including 149 in intensive care units. These amount to a one-week drop of almost one-third for both total and ICU hospitalizations.
Newly reported COVID-19 deaths are also on a sustained downswing in Wisconsin. As of Feb. 17, the 7-day average for new deaths stood at 15, down by about a fifth in one week.
Local mandates ending and a rare pediatric death
With COVID-19 once again in rapid retreat, officials among the few jurisdictions in Wisconsin that instituted indoor mask requirements in response to the delta and omicron waves have announced plans to let their current orders expire.
Public Health Madison & Dane County announced that a face covering order which has been repeatedly renewed since August 2021 would expire on March 1, citing a local decline in cases. Milwaukee's indoor mask requirement, adopted by its city council in January in response to the omicron surge, is also set to remain in effect until March 1.
"Letting the face covering order expire doesn't mean that the pandemic is over," said Janel Heinrich, director of the combined Madison and Dane County health department, in a Feb. 14 statement. "Rather it signals that we have made it through the omicron surge and are entering a new stage of the pandemic."
This new stage of the pandemic will also see indoor mask requirements lifted on University of Wisconsin System campuses. The UW System announced that individual campuses could begin lifting mask rules as soon as March 1 and no later than spring break. Soon after, UW-Madison officials indicated mask-wearing would no longer be required in campus buildings beginning March 12.
A federal mask requirement for public transportation, including on flights, trains, buses and taxis, remains in effect at least through March 18.
While loosening public health restrictions signal a new phase in public policy responses to the pandemic, a Wisconsin child's death from a covid-related illness was a reminder of the disease's continued threat to people of all ages.
The state health department announced Feb. 18 that a child younger than 10 had died from multisystem inflammatory syndrome in children, or MIS-C, within the last month. It was the first death reported in Wisconsin due to the syndrome, which has sickened more than 180 children in the state since the beginning of the pandemic. The child lived in southeastern Wisconsin.
During a Feb. 18 media briefing, Dr. Tom Haupt, a respiratory disease epidemiologist for the state health department, said officials were still gathering information about the case, including the child's vaccination status.
"It is something we're going to try to verify one way or another," Haupt said, emphasizing that those who are eligible should get vaccinated, including children ages five and older.
Haupt said the inflammatory syndrome manifests between two and six weeks following exposure to SARS-CoV-2, the virus that causes COVID-19. Symptoms usually begin with a lingering fever, and can progress to abdominal and chest pain caused by gastrointestinal and cardiac problems, he explained, noting that 60% of MIS-C cases in Wisconsin have resulted in children being admitted to a pediatric ICU.
---
Recent Here & Now
//php dynamic_sidebar( 'news-sidebar-2' ); ?>