Wisconsin's Covid Condition: Disease metrics drop, long-term impacts loom
The number of new cases, hospitalizations and deaths caused by COVID-19 around the state continues to plummet from their omicron wave peaks, while researchers are learning more about how infection can heighten health risks related to heart conditions and pregnancy.
By Will Cushman
February 11, 2022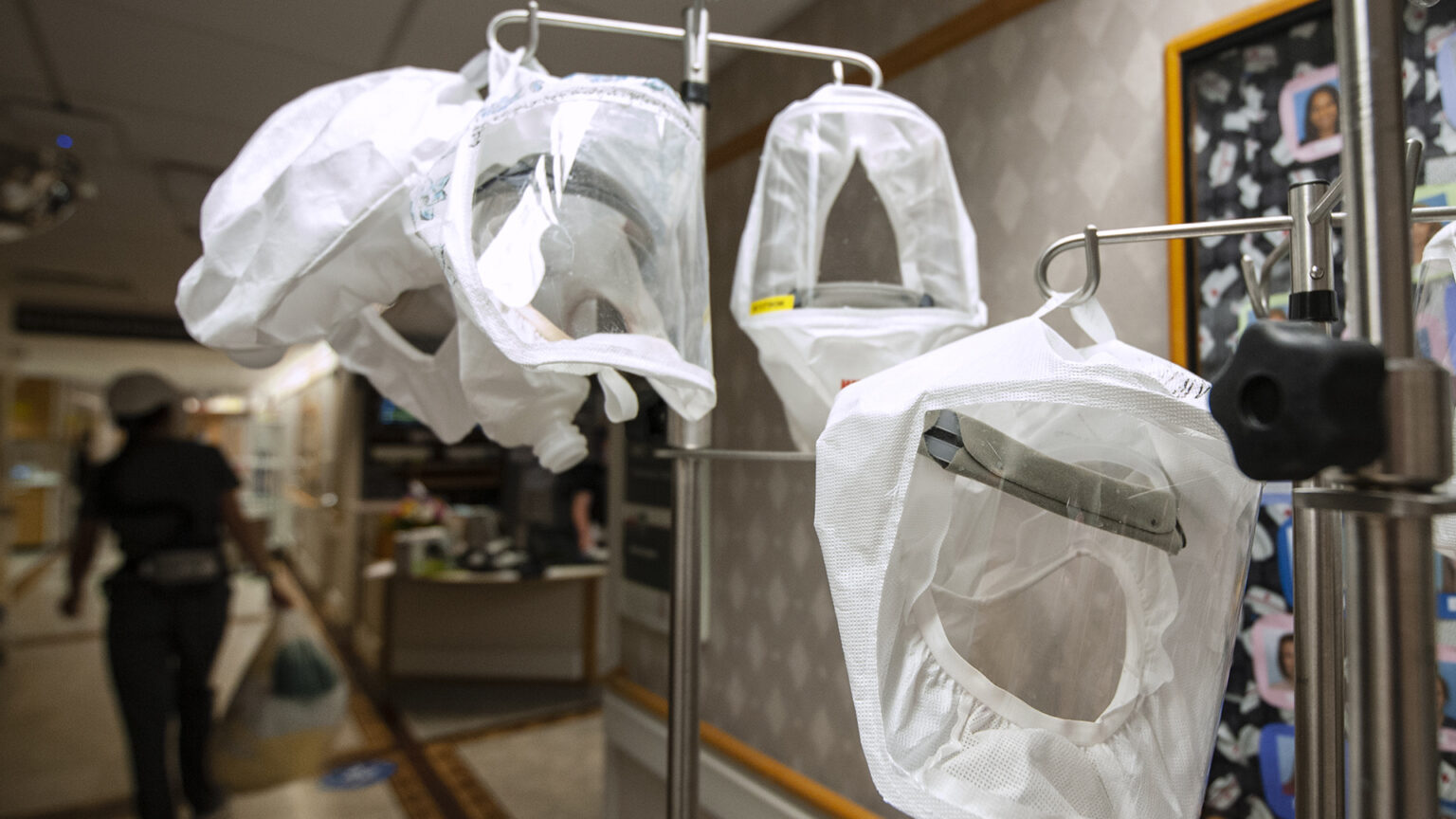 ---
The omicron surge continues to wane in intensity across Wisconsin. While the number of new COVID-19 cases and hospitalizations in early February 2022 remain much higher than most points during the pandemic, the daily numbers continue declining rapidly. The number of newly reported deaths is falling as well, though more slowly.
Meanwhile, the disease's potential long-term toll on survivors is coming into greater focus. Newly published research indicates many people who experienced a bout of COVID-19 are at greater risk for a number of health problems. These findings underscore how the health effects of the pandemic will be felt long after its most acute phase ends. Here's the status of the COVID-19 pandemic in Wisconsin.
Sustained drop in disease metrics
The Wisconsin Department of Health Services reports that spread of the omicron variant remained "critically high" statewide during a two-week period ending Feb. 8. However, disease activity decreased in all but two Wisconsin counties over the same period, as indicated by data collected by the agency.
Wisconsin's 7-day average for new confirmed cases stood at 2,337 on Feb. 10, a decline of nearly 45% in just one week. Counties across the state saw similarly large decreases in new cases, with case activity falling from "critically high" to "very high" in 16 counties, including a seven-county region centered around the Milwaukee metro area.
Statewide covid-related hospitalizations have also continued to decline in early February a month after surging to an all-time high.
As of Feb. 11, the Wisconsin Hospital Association reported 1,052 patients hospitalized with COVID-19, including 204 in intensive care units, amounting to a weekly drop in total hospitalizations by more than one-fifth and a decrease in ICU hospitalizations by one-fourth. After falling for several weeks, the state's total hospitalizations were back to levels last seen in mid-November 2021, prior to when the omicron variant was first identified.
The speed of declining hospitalizations has varied considerably by the state's hospital emergency readiness regions, though. The region including metro Milwaukee, Racine and Kenosha continued to see the steepest decline in total hospitalizations in early February. Hospitalizations there fell by more than one-fourth between Feb. 4-11. Hospitalizations have fallen slightly more slowly elsewhere around the state, including in a region of northeast Wisconsin including Green Bay and Marinette, where they fell by about one-fifth over the same week.
New daily deaths also declined in early February. The 7-day average for newly reported deaths stood at 15 on Feb. 10. — a decrease of one-fourth from a week earlier.
The pandemic's trajectory in Wisconsin mirrors broader national trends, and officials in some states are beginning to relax remaining public health restrictions like indoor mask mandates. Within the state, declining COVID-19 numbers have prompted health officials to weigh possibly easing remaining local public health restrictions.
Milwaukee County's chief health policy advisor, Dr. Ben Weston, said during a Feb. 9 media briefing that he felt it was appropriate to begin considering whether to relax masking rules maintained by some area school districts, as well as the city of Milwaukee's indoor mask mandate, which had been reinstated in January.
Meanwhile, a spokesperson for Public Health Madison & Dane County said on Feb. 10 that the health department would likely decide "in the next week or two" whether transmission had declined enough to allow a countywide mask mandate to expire on March 1.
Learning more about long-term health impacts
While new infections are declining, along with hospitalizations for serious COVID-19 cases, new research findings released in early February are underscoring the disease's potential long-term health impacts.
A study published Feb. 7 in the journal Nature Medicine identified an increased risk of cardiovascular disease following a bout with COVID-19. Researchers combed through health-care data of more than 150,000 COVID-19 patients who received care through the U.S. Department of Veterans Affairs and found that survivors had a heightened risk for heart complications in the first month to year following infection. Even people who recovered from infections that did not require hospitalization were at greater risk of heart problems, including blood clots, stroke, heart attack and heart failure, among other cardiac complications.
Another study made available on Feb. 3 in pre-print in the journal The Lancet identified similar heart health risks among a group of more than 20,000 people who recovered from acute COVID-19 in Australia.
The studies add to evidence that getting COVID-19 is much riskier for heart health than getting vaccinated.
Meanwhile, another study published Feb. 10 in the journal Archives of Pathology & Laboratory Medicine added to evidence that COVID-19 infections during pregnancy can pose significant risks to the fetus.
Researchers in a dozen countries analyzed placenta and tissue from autopsies from stillbirths and newborns who died shortly following birth by unvaccinated mothers who got COVID-19 during their pregnancy. They found evidence that SARS-CoV-2, the virus that causes COVID-19, had destroyed placental tissue, a critical organ for fetus health during pregnancy. The findings bolstered previous research suggesting a connection between COVID-19 infection during pregnancy and placental destruction and stillbirth.
---
Recent Here & Now
//php dynamic_sidebar( 'news-sidebar-2' ); ?>