Wisconsin's Covid Condition: Hospitals Require Vaccines for Staff, More Evidence Shots Work Well
A new round of state data show hospitalizations and deaths are far higher among people who haven't had COVID-19 vaccinations than those who have, one reason health care systems are requiring their staff to get vaccinated.
By Will Cushman
October 15, 2021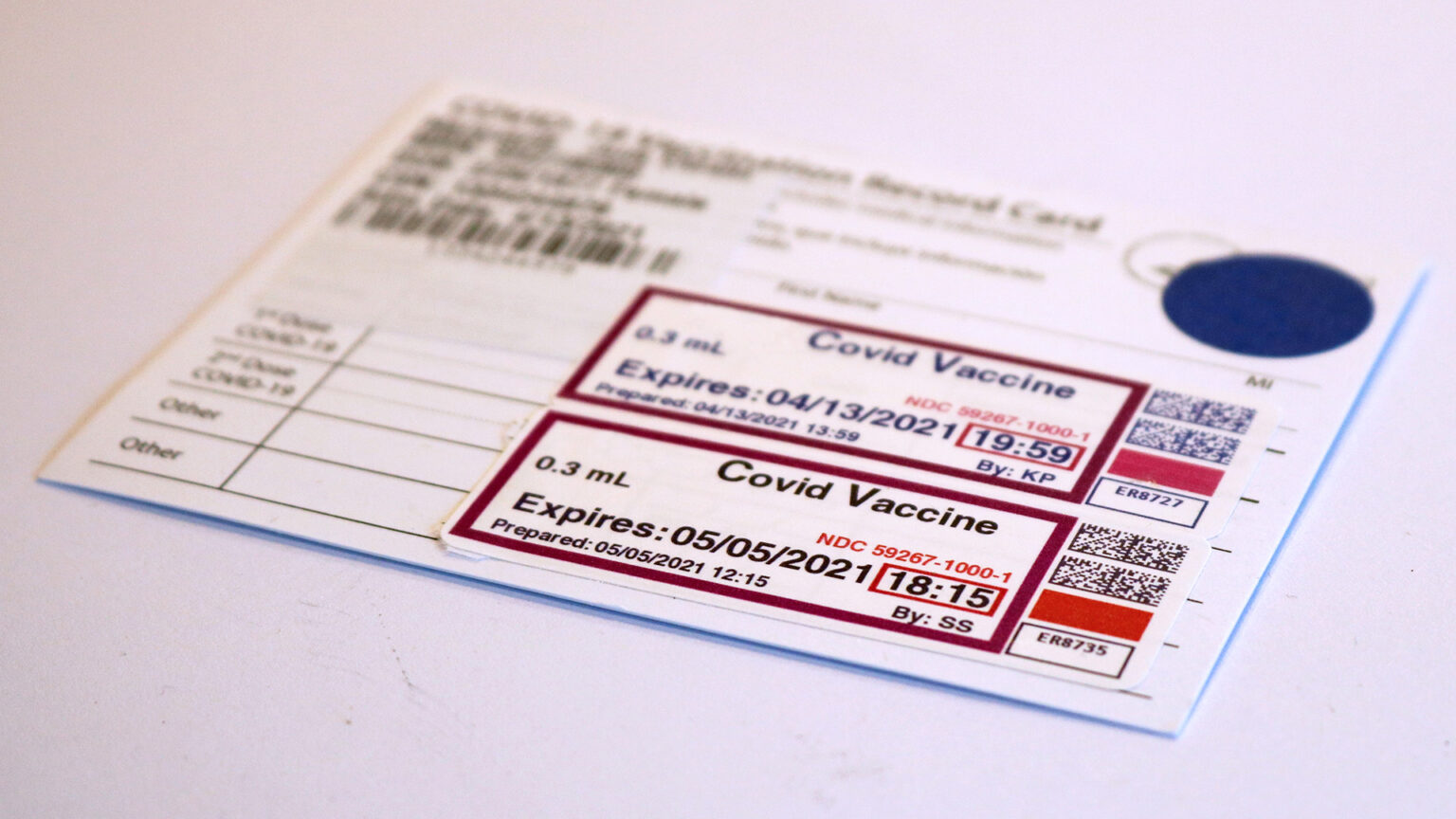 ---
More than three-quarters of the way through 2021, COVID-19 continues to spread widely throughout Wisconsin. An average of more than 2,000 new cases of the disease are still being confirmed in the state every day, exactly one month after the metric once again climbed past that threshold during the Delta wave.
Hospitals around Wisconsin are continuing to care for more than 1,000 covid patients every day, with healthcare leaders warning that the pandemic's impact on their workforce will linger long after the virus abates. While new cases have fallen slightly during the first half of October, the situation isn't remotely close to where health officials would like it to be. Here's the status of the COVID-19 pandemic in Wisconsin.
Health care's ongoing marathon
The 7-day average for new confirmed cases across the state stood at 2,198 on Oct. 14. That's about one-sixth lower than a recent high set on Oct. 6 but still many times higher than what was seen throughout early summer of 2021, when the 7-day average stood below 100 for nearly a month.
The number of new cases reported nationally has fallen more quickly since mid-September — by about two-fifths — as the Delta wave's epicenter has shifted from populous southern states to less populated states in the Great Plains and northern Rockies. While the recent dip in cases in Wisconsin offers a glimmer of hope heading into winter, health officials are not yet declaring victory.
"We have to be reminding ourselves that we're not quite out of the woods yet," said Karen Timberlake, Secretary-designee of the Wisconsin Department of Health Services. Timberlake was speaking at an Oct. 13 webinar hosted by WisPolitics.com, where she joined healthcare officials from around the state to discuss new and continuing challenges in addressing the pandemic.
Leaders of health systems based in Green Bay, Marshfield and the Milwaukee area described growing fatigue and burnout among their staff as they treat another wave of patients, including more children with severe disease than they encountered in previous waves. As of Oct. 15, 1,092 patients were hospitalized for covid in Wisconsin, including 297 receiving intensive care.
They said political divides over how to address the pandemic have become especially acute as healthcare systems around Wisconsin begin enforcing vaccine requirements for workers this fall. Similar to political differences over mask policies and other public health orders, Republican lawmakers have generally come out against vaccine requirements, which have received support from many Democrats.
"The politicization of public health interventions has not served us well," said Dr. John Raymond, president and CEO of the Medical College of Wisconsin in Wauwatosa.
Still, Raymond reported that about 94% of that system's staff were fully vaccinated as of Oct. 13. Administrators have granted vaccine exemptions for about 100 staff members for religious or medical reasons, he said, with about 100 more workers who work remotely full-time not subject to the rule. He said about a dozen people have resigned due to the vaccine requirement. Most of those were in non-health-care roles, like public safety and facilities management, he said.
The CEOs of Bellin Health and Marshfield Clinic — which have also implemented COVID-19 vaccine requirements in fall 2021 — reported most of their staff were fully vaccinated as of mid-October. Both said a small number had quit or were likely to as a result of the mandates, including some in health care roles.
"Health care workers are a reflection of society in general," said Chris Woleske, president and CEO of Bellin Health, based in Green Bay. "They have the same uncertainties, the same concerns."
Woleske said Bellin has turned to some of its physicians who specialize in epidemiology and infectious diseases to field questions from hesitant staff members and help them understand how the vaccines work and why they're safe. She said that effort has helped convince some staff who had put off vaccination to get their shots.
Marshfield Clinic CEO Dr. Susan Turney said that system has received "a lot of backlash" in the communities it serves for mandating vaccinations for staff. The system operates primarily in rural parts of Wisconsin, where opposition to the vaccines is sometimes strong. A national study has found that death rates in rural areas have grown to about double those in urban areas over the course of the Delta wave.
"We had protests outside our facilities," Turney said. "We had providers and staff that have been harassed, both in person as well as online, for doing their jobs."
September's breakthrough case data
As health care systems and other employers in Wisconsin begin to enforce workplace vaccine requirements, fresh data from the state health department underscores how well the vaccines protect against severe disease and death even in light of the more contagious Delta variant.
The data compares age-adjusted case, hospitalization and death rates among fully vaccinated and not fully vaccinated people in the state. The September figures show that the death rate among those who weren't fully vaccinated was almost 19 times higher than for those who were fully vaccinated, while the hospitalization rate was nearly nine times higher among unvaccinated or partially vaccinated people.
The September data also showed that while case, hospitalization and death rates among fully vaccinated people have risen modestly as the Delta variant has spread, they've climbed much more steeply among unvaccinated and partially vaccinated Wisconsinites.
Indeed, in the eight months between February and September 2021, the death rate for fully vaccinated people under 55 was near zero. It was also near or at zero among unvaccinated children and young adults, but then rose significantly among older age groups. The death rate was 62 times higher among not fully vaccinated residents between the ages of 45 and 54, 21 times higher for those 55 to 64, and 17 times higher for those 65 and older.
The gap in case rates between people who are and aren't vaccinated is lower and has narrowed throughout the fall. In September, the case rate was about 4.5 times higher among not fully vaccinated people. Growing breakthrough cases are one reason federal regulators are recommending booster shots for some Americans. Pfizer boosters are already available to older adults and those who work in high-risk settings, while a Food and Drug Administration advisory panel recommended boosters for similar groups who received the Moderna vaccine, as well as all adults who received the Johnson & Johnson shots.
---
Recent Here & Now
//php dynamic_sidebar( 'news-sidebar-2' ); ?>