Wisconsin's Covid Condition: CDC Calls for Universal Masking in Schools, Hotspots as Delta Variant Fuels Spike in Cases
New COVID-19 cases and hospitalizations are rising quickly in Wisconsin as recently gathered data about the Delta variant prompts anxiety among public health officials while school districts and universities consider safety measures.
By Will Cushman
July 30, 2021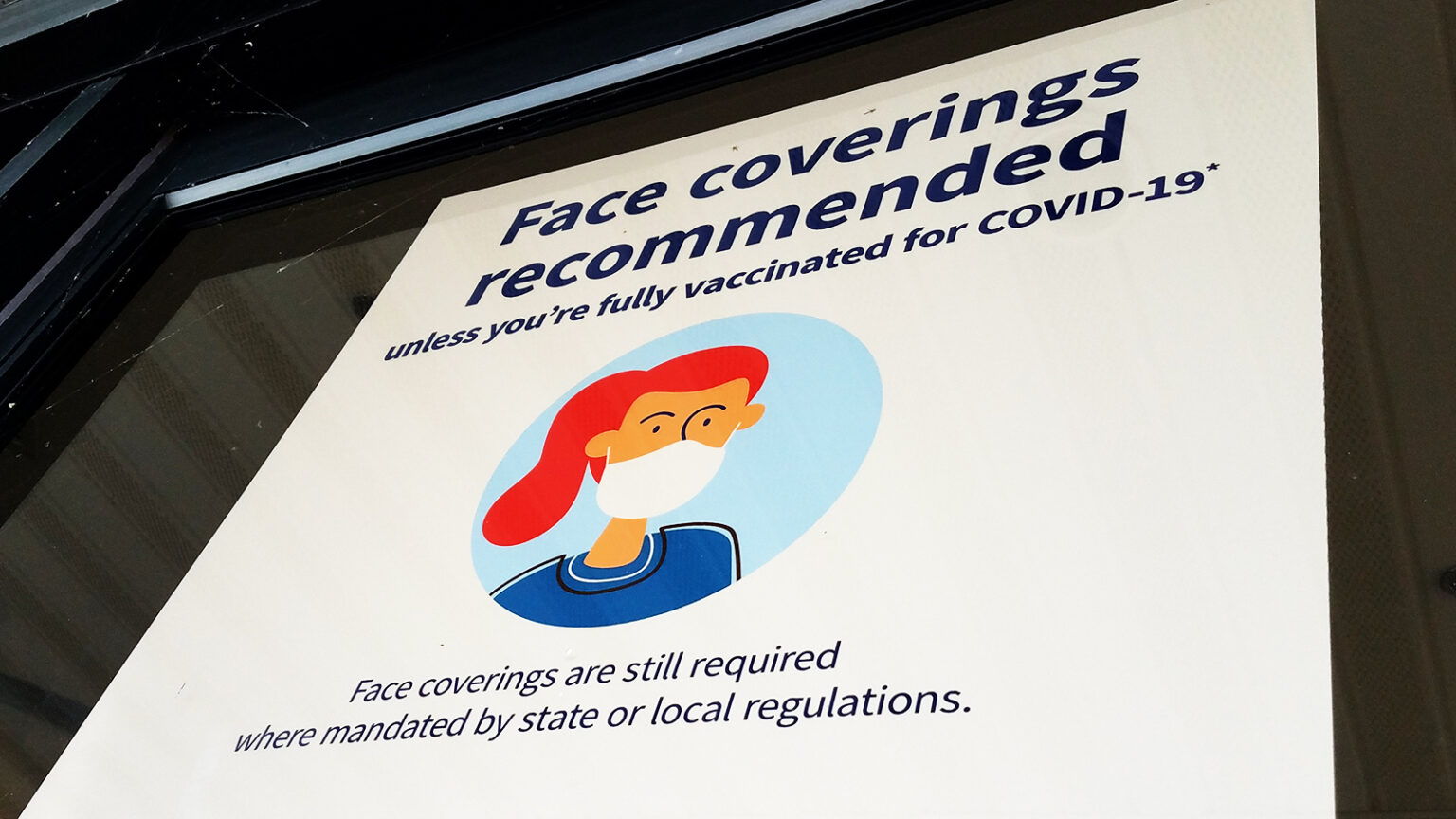 ---
A sharp rise in new COVID-19 cases and alarming new data about the Delta variant's propensity to spread extremely quickly are prompting a renewed sense of urgency among public health officials in Wisconsin and the United States as political resistance to pandemic mitigation strategies like vaccinations, mask-wearing and routine testing hardens.
Citing information gleaned from recent outbreak investigations around the U.S., the Centers for Disease Control and Prevention announced on July 27 yet another update to its guidelines around mask-wearing. The new recommendations urge all people, regardless of vaccination status, to wear face masks in indoor public spaces in communities with higher amounts of coronavirus transmission. The CDC is also urging universal masking in schools as a new school year approaches while children younger than 12 remain ineligible for COVID-19 vaccines.
"This new guidance weighs heavily on me," said Dr. Rochelle Walensky, director of the CDC, during a press briefing in which she announced the updated recommendations.
The Wisconsin Department of Health Services supported the new guidance in a press release issued the following day, citing the Delta variant's increasing circulation in the state and sharply higher numbers of new confirmed and probable cases around the state compared to early July.

New cases have been growing by the day in Wisconsin, with the state's 7-day average topping 600 by July 29 for the first time since early May. The 7-day average of 638 new confirmed cases per day amounted to an increase of nearly 1,000% since a low-point of 60 set on July 5. Hospitalizations are also once again climbing quickly, particularly in southeast Wisconsin. Nearly 250 were hospitalized across the state as of July 30, up from 156 one week prior.
The CDC's updated guidelines recommend universal indoor masking in counties where new caseloads indicate substantial or high community transmission, the two highest levels in the agency's four-tier system of tracking local COVID-19 hotspots. As of July 30, this consists of 35 counties in Wisconsin, including the entire Milwaukee metro area, Dane County and a number of rural and suburban counties around the state.

The fresh guidance amounts to a high-stakes balancing act for federal health officials, who only two months prior had said fully vaccinated people no longer needed to wear masks in most settings. The rationale at that time was based on decreasing case numbers and the high level of protection offered by the three COVID-19 vaccines widely available in the U.S.
However, as the Delta variant has become dominant in the U.S. in July, new data about breakthrough infections and the ability of the variant strain to transmit from fully vaccinated individuals who nevertheless become infected prompted reconsideration of that guidance.
Walensky stressed that the three vaccines remain powerfully protective, particularly against severe disease and death. She cited CDC estimates that the risk of having an infection with symptoms upon exposure to the Delta variant is reduced seven-fold in fully vaccinated individuals, while the risk of hospitalization or death is reduced 20-fold. Indeed, between January and July 2021, only 1.6% of confirmed and probable cases identified in Wisconsin were in fully vaccinated people, according to the state health department.
"Getting vaccinated continues to prevent severe illness, hospitalization and death, even with Delta," Walensky said. "Vaccinated individuals continue to represent a very small amount of transmission occurring around the country."
At the same time, internal CDC documents indicate that tens of thousands of symptomatic breakthrough infections have occurred in the U.S. every week in July. While these infections have accounted for a small percentage of the new cases reported each week, Walensky said evidence gathered during recent outbreak investigations suggests vaccinated people who become infected have similar viral loads as unvaccinated people who are infected, indicating they could be similarly contagious.
Indeed, on July 30 the agency published a report on a July outbreak in Massachusetts in which hundreds of fully vaccinated people became infected with the Delta variant and were subsequently believed to be contagious. Three-fourths of those infected in the outbreak were fully vaccinated.
"This finding is concerning and was a pivotal discovery leading to CDC's updated mask recommendations," Walensky said in a statement accompanying the report.
Meanwhile, state health officials in Wisconsin urged residents to get vaccinated if they haven't already and to heed the masking advice in areas with higher levels of transmission.
Just 51.9% of state residents had received their first dose as of July 29 even though more than 80% of the population is eligible. Fewer than 50% of residents had received a first dose in 45 of Wisconsin's 72 counties by July 29.

In Dane County, which leads the state in COVID-19 vaccinations with more than 70% of its residents receiving a first dose, local officials acted quickly on the CDC's new mask-wearing guidance.
"Whether you are vaccinated or unvaccinated, we strongly advise that you wear a mask indoors when you are with people you don't live with," said Janel Heinrich, director of Public Health Madison & Dane County, in a July 27 press briefing hours after the CDC announced its new guidance. The local health department also advised universal mask-wearing in schools regardless of vaccination status.
"While the information today is advisory, if we are all diligent about following these recommendations, we can hopefully avoid the need for further action," said Madison Mayor Satya Rhodes-Conway, who joined the virtual briefing along with Dane County Executive Joe Parisi. Rhodes-Conway's remarks hinted at an uneasiness among local officials in Wisconsin to return to more stringent public health orders.
Even prior to the new CDC guidance, the Madison Metropolitan School District announced that all students, faculty, staff and visitors would be required to wear masks in district buildings at the start of the new school year.
In Milwaukee, school district officials confirmed on July 28 that a mask requirement would be in place in school buildings in the fall regardless of vaccination status. Mask protocols are expected to vary widely among both public and private schools in the next school year.
Meanwhile, state Sen. Steve Nass, R-Whitewater, indicated in a July 28 statement that he plans to block University of Wisconsin System campuses from enforcing COVID-19 testing mandates or other pandemic-related safety measures, such as masking rules, without legislative oversight.
Nass said he intends to ask the Joint Committee for Review of Administrative Rules to pass a motion to prevent the state university system from enforcing any COVID-19 rules without the Legislature's approval.
"Unfortunately, some chancellors in the UW System consider themselves mini-Andrea Palms not beholden to following state law and moving quickly to take advantage of the Delta-variant hysteria to enact excessive COVID-19 mandates," Nass said. "The legislature should not drag its feet in utilizing the powers we have to prevent state agencies from abusing the statutory and constitutional rights of citizens as was done in 2020."
UW System Interim President Tommy Thompson, a former Republican governor who served as the U.S. Secretary of Health and Human Services under President George W. Bush, pushed back on the proposed action in a July 29 statement.
"The biggest threat to in-person classes this fall would be actions that strip the UW System of the tools it has so successfully used to date to address outbreaks and reduce the spread of COVID-19," Thompson said. "Just as we have this past year, the UW System will continue to use its authority to take nimble and reasonable steps that enable us to keep our campuses open for the education students need, parents expect, and Wisconsin deserves."
Each campus makes its own determination on how to respond to COVID-19, according to a UW System spokesperson.
"Individual universities have the ability to enact health and safety requirements, such as masking and testing, and can do so in consultation with local health departments," said Jack Jabolonski, executive director of public and community affairs for the UW System.
On July 29, University of Wisconsin-Milwaukee officials announced masks would be required on campus for everyone, vaccinated or not, beginning Aug. 4.
Frederica Freyberg contributed to this report.
---
Recent Here & Now
//php dynamic_sidebar( 'news-sidebar-2' ); ?>