Wisconsin Congressional Delegation Reacts to State of the Union
Partisanship reflected in Wisconsin's response.
February 5, 2020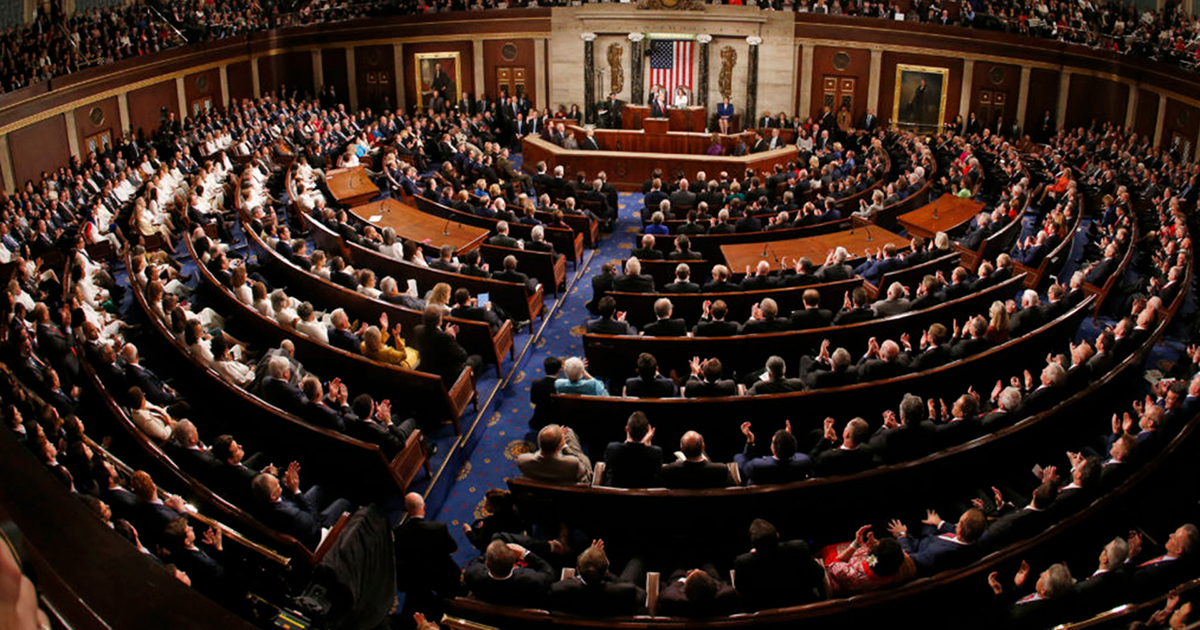 The president delivered his State of the Union Address amid a backdrop of partisanship in Congress, an impeachment trial and a reelection campaign. The speech touted economic progress of President Donald Trump's first term, and drew both criticism and praise from the members of Wisconsin's congressional delegation who were there. 
Senators Baldwin and Johnson:
Democratic U.S. Sen. Tammy Baldwin criticized the president's trade policies which she said "hurt our Wisconsin economy." She brought Cadott farmer Les Danielson as her guest to the speech to illustrate her concerns. 
"I've met with farmers across the state, including Les, and they need President Trump to keep his promises and deliver results for them before it's too late," Baldwin wrote in a statement. 
Republican U.S. Sen. Ron Johnson spoke before the speech and touted "record levels of low unemployment" as part of Trump's economic success in his first four years. He said the president should not have brought up impeachment, "when you have so many positives to talk about."
.@SenRonJohnson says the president should avoid impeachment. "Why talk about the negatives when you have so many positives to talk about," he said. "We have record levels of low unemployment, across the board … the wage gains are impressive." pic.twitter.com/weSBQzjEgR

— PBS Wisconsin (@PBSWI) February 4, 2020
House Representatives:
U.S. Rep. Bryan Steil, R-Janesville, said he was optimistic about the future of the country after yesterday's speech. 
"President Trump highlighted an agenda that supports Wisconsin families and workers," Steil said in a statement. 
U.S. Rep. Mark Pocan, D-Town of Vermont, tweeted after the speech that the president "did what he does best: lied."
Pocan brought Kathy Honerbaum, a Wisconsinite recently diagnosed with breast cancer, as his guest to the event. 
"Kathy's story is a heartbreaking one that is all too familiar for the millions of people in this country who have to upend their entire lives to afford their medications," Pocan said in a statement before the speech. 
Other members of the congressional delegation weighed in, with endorsements of an "ironclad pledge" and "our Union is strong" from U.S. Reps. Glenn Grothman, R-Glenbeulah, and Mike Gallagher, R-Green Bay, while Rep. Gwen Moore, D-Milwaukee, rebuked the president saying "our families demand and deserve better."
---
Recent Here & Now
//php dynamic_sidebar( 'news-sidebar-2' ); ?>