What's the deal with Brett Favre and the Mississippi welfare scandal?
The Pro Football Hall of Fame member and former Green Bay Packers superstar is at the center of a scandal in his home state in which public funds intended to support social service programs were used for the construction of a volleyball arena at his alma mater.
December 22, 2022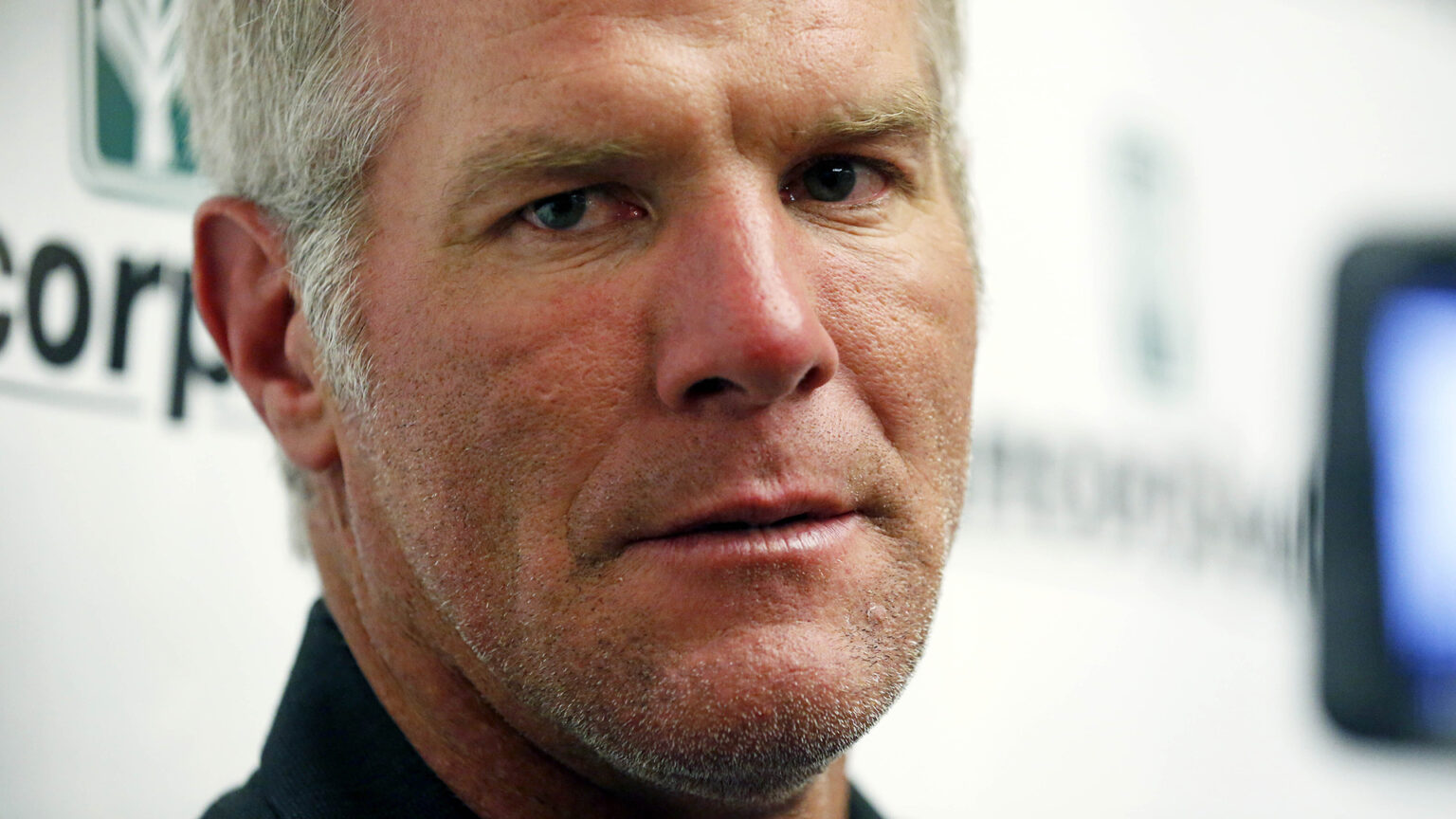 ---
A legendary Green Bay Packers quarterback who retired from football more than a decade ago has been back in the news for the last two years — but this time Brett Favre hasn't been throwing touchdown passes.
Favre is involved in a scandal in his home state of Mississippi where federal money intended for families in need helped build a volleyball stadium at his alma mater, the University of Southern Mississippi.
As facts have continued to emerge, the shape of this scandal has only become more complicated, and Favre's knowledge of what exactly happened is unclear.
What did Favre actually do and how much did he know about the misappropriated welfare funds? Here are brief explanations about questions Wisconsinites might have about this matter.
Why is Brett Favre in the news?
In 2018, construction started on a new volleyball arena at the University of Southern Mississippi, where Favre's daughter had just started attending and was playing on its volleyball team. Favre himself was the primary proponent of the new facility.
However, in early 2020 an audit of the Mississippi state government revealed that millions of federal dollars going to the Mississippi Department of Human Services were being spent on unrelated projects. In particular, the nonprofit, online publication Mississippi Today found that a welfare fund meant for families in need had actually paid the $5 million price tag of the new volleyball arena.
It was also found that the fund paid an additional $1 million to Favre for promotional activities like radio ads for the welfare program, though there is little record of him following through on those commitments.
Did Favre commit a crime?
So far, Favre has not been arrested or accused of committing any crime. However, officials Favre worked with to secure funding have been arrested, including Mississippi Department of Human Services Director John Davis.
Along with Davis, Nancy and her son Zach New of the Mississippi Community Education Center were each arrested for misusing state funds through their nonprofit, which controlled millions in state welfare funds. In July of 2017, Nancy New arranged a meeting between Favre and Davis, where it was decided $5 million in state funds allocated for social service could be channeled through the nonprofit to be used for the volleyball stadium's construction.
While Favre has not been accused of committing a crime, he has been named in a civil lawsuit brought by the Mississippi state government demanding the welfare money be paid back.
So what did Favre actually do?
Texts between Favre, former Mississippi Gov. Phil Bryant and current Mississippi Gov. Tate Reeves show that Favre used his connections throughout that state to secure funding for a stadium his daughter would play in.
The Pro Football Hall of Fame member was insistent the stadium needed to be built, even telling Bryant it would be named after him if the former governor helped bring in enough funding.
Texts also show Favre was adamant on the addition of beach volleyball pits, despite the price hike they brought.
This Sept. 16, 2022 file photo shows the exterior of the Wellness Center at the University of Southern Mississippi in Hattiesburg. The facility was constructed using federal funding for welfare services. (Credit: AP Photo / Rogelio V. Solis, File)
This Sept. 16, 2022 photo shows the volleyball courts in the Wellness Center at the University of Southern Mississippi in Hattiesburg. In a court filing on Dec. 5, 2022, the Mississippi Department of Human Services demanded that retired NFL quarterback Brett Favre and the University of Southern Mississippi repay millions of dollars of welfare money that went toward building the volleyball facility. (Credit: AP Photo / Rogelio V. Solis)
Did Favre know he was directing the use of welfare funds?
The flows of money remain unclear. Favre certainly knew he was advocating for the use of federal money provided to the state, as he knew the grant required for the stadium had to satisfy federal requirements.
For example, he did not call it a "volleyball stadium" and instead used the language "wellness center," which would have qualified the facility for the use of the welfare funds. Texts show Favre claimed the facility would serve underprivileged families by holding rallies and housing office space where people could get services.
However those ideas were vague, and not likely to have been a driving force in the construction of the stadium, explained to Mississippi Today reporter Anna Wolfe in a Dec. 19, 2022 interview on Wisconsin Public Radio's The Morning Show.
Favre's lawyer has filed a motion to dismiss the civil complaint against the ex-Green Bay Packers quarterback, arguing that "Brett Favre has done nothing wrong" and that "MDHS has sued Favre, a Mississippi and national celebrity, in an effort to deflect responsibility for its own egregious wrongdoing in allowing $94 million of its public funds to be misspent — funds for which MDHS itself admits it was 'exclusively responsible.'"
By October 2022, Favre had repaid $1.1 million in funding he accepted for speeches on behalf of Mississippi's health department for which he didn't appear, though the payment did not include interest. He has not repaid the $5 million directed toward the arena construction, which is being sought in the civil lawsuit.
Has the scandal reached other states?
Favre is an investor in and spokesperson for a Florida-based pharmaceutical company named Prevacus, which claimed it had developed a nasal spray they said could be used to treat concussions. The spray was supposed to lessen brain swelling — however, the drug was significantly less effective than advertised.
In 2019, Favre hosted Mississippi officials at his home, where a Prevacus executive solicited nearly $2 million in welfare funds. The officials, including Nancy New and John Davis, agreed to the company's terms, and paid out money to Prevascus.
After an audit of state welfare funds, the deal was uncovered and ties to the pharmaceutical company were severed.
What will happen next?
As the Mississippi state government tries to restore faith with the public, it has continued to attempt to add defendants to their civil suit — though a judge has to approve any new defendants.
The goal of the civil suit is to recoup all the money misappropriated from the Mississippi Department of Human Services, and litigation is not likely to end anytime soon.
For ongoing reporting, Mississippi-based publications have continued to follow this scandal, including coverage of other misappropriated funds — Mississippi Today has coverage in its series titled "The Backchannel" and Mississippi Free Press has coverage in its series titled "#MSWelfareScandal."
Editor's note: This story is corrected to indicate John Davis was the head of the Mississippi Department of Human Services. The story is also updated to reflect that Favre's repayment of $1.1 million did not include interest, which has been requested by the state government.
---
Recent Here & Now
//php dynamic_sidebar( 'news-sidebar-2' ); ?>