What is 'abortion reversal' and where do doctors stand on its practice?
Opponents of medication abortion promote the use of a prescription to interrupt the process and continue a pregnancy but scientific research into this practice is lacking.
August 17, 2023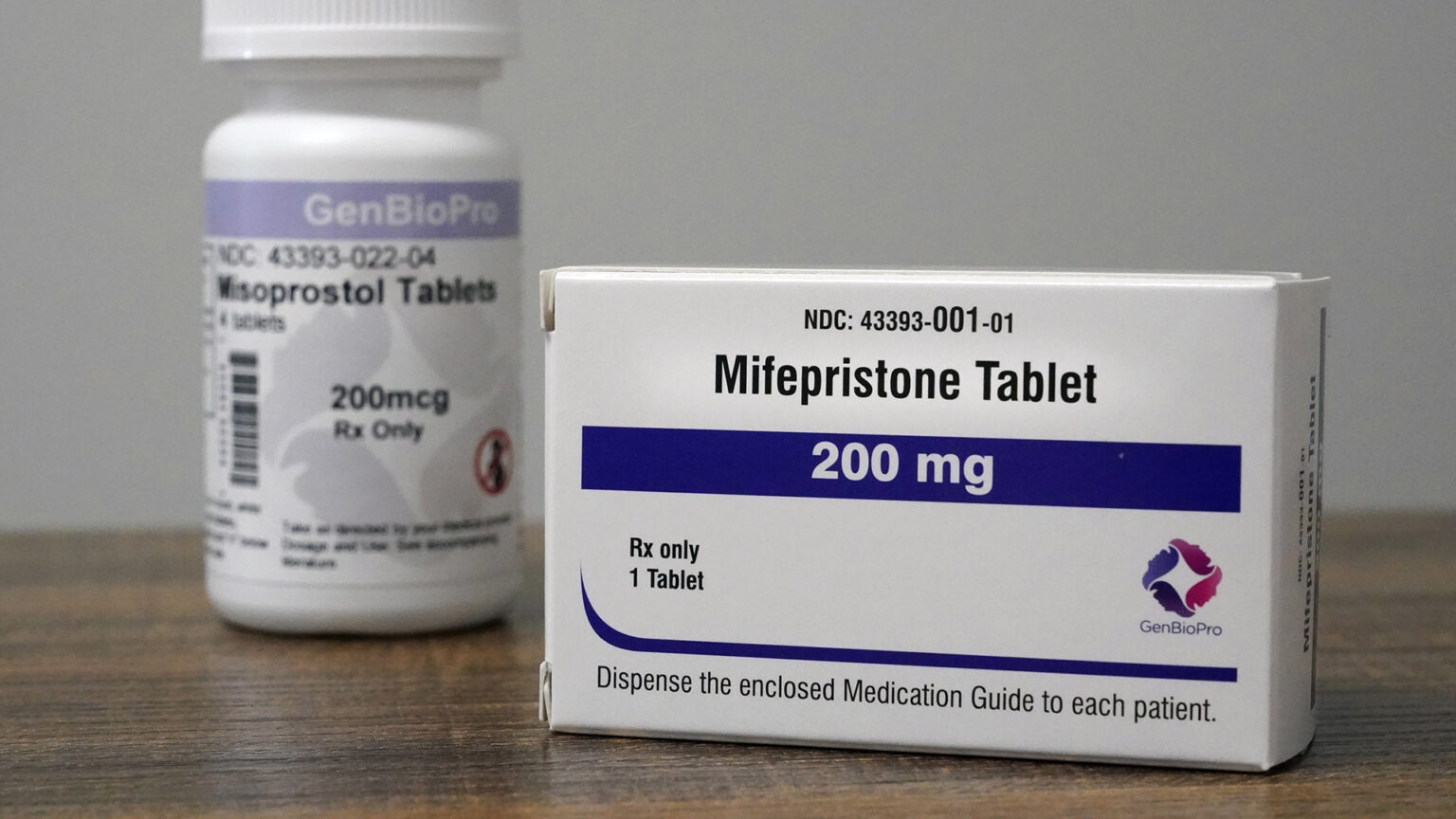 ---
Arguments over abortion are filled with emotions, opinions and differing sets of what advocates put forth as evidence to support their cause.
That's certainly the case for the increasing prominence of a controversial procedure known as "abortion reversal."
For proponents of this practice, they're a chance to help someone possibly maintain a pregnancy after a patient has started a medication abortion but then changed their mind and want to continue carrying the child.
"We are seeing a lot more women coming in for abortion reversal – it's been very successful," said Rita Flores, manager of two pregnancy resource centers in Waukesha County called Life's Connection.
Alternately, those who view abortions as health care say that abortion reversals lack any scientific backing and therefore aren't medically sound and could be unsafe.
"It is not a medical procedure," said Sara Finger, executive director for the Wisconsin Alliance for Women's Health. "These fake health care centers are advertising this chance to reverse a medication abortion, which you cannot do."
While it's not surprising that Flores and Finger strongly disagree about every aspect of abortion – from the policy, law and beliefs behind it – abortion activists aren't the only group at odds over the practice.
How 'abortion reversal' works
Medication abortions, also known as pill abortions, work through a two-step process. When someone who is pregnant wants to terminate their pregnancy, they take two pills – mifepristone and misoprostol.
The first pill taken is mifepristone, which works by blocking progesterone, a hormone the body needs to continue a pregnancy. When mifepristone is taken, the uterine lining stops thickening and breaks down, leading to a detachment of the embryo.
It's only at this point – in the middle of the two-pill medication abortion process – that an abortion reversal can be attempted. The reversal process entails the woman getting a prescription for the hormone progesterone and taking it either orally, vaginally or by injection for a couple of weeks to counteract the effects of the mifepristone pill.
In the medication abortion process, abortion reversal can no longer be pursued once the second drug, misoprostol, is taken 24 to 48 hours after mifepristone, which then causes the uterus to contract and dilates the cervix, which then expels the embryo.
A lack of medical research
Dr. Eliza Bennett, an obstetrician-gynecologist at UW Health, said abortion reversals could potentially work by interrupting a medication abortion with more progesterone. But, she is quick to add that the practice is untested – and that's medically problematic and potentially dangerous.
"It hasn't been rigorously, scientifically studied," she explained.
Bennett noted that a study of attempted abortion reversals at University of California-Davis in 2019 was shut down before completion due to safety concerns. Problems with the study included a low sample size – only a dozen women enrolled to participate – but more importantly, three of the women required ambulance transport to a hospital because of severe vaginal bleeding. After that, study researchers decided the risk to women participating was too great to continue.
At the time, Dr. Mitchell Creinin, a professor of obstetrics and gynecology at UC Davis and the lead researcher on the study, said that "encouraging women to not complete the (two-dose abortion pill) regimen should be considered experimental" because "it could cause very significant bleeding."
With only that one failed study to go on, Bennett said "we can't tell whether or not [abortion reversal] is safe to do or effective to do. We can tell from that study that there was a high rate of complications, so it's probably ill-advised to be doing this."
Bennett said there may not be more rigorous research forthcoming on abortion reversal due to a lack of interest from scientists.
"One could argue that perhaps it's not worth investing the time and resources into studying something that is desired by so few people," she said, citing a 2015 research paper that found "less than 0.004% of women taking mifepristone in the U.S. later chose to continue the pregnancy."
The pro-reversal stance
However, not all OB-GYN doctors share Bennett's stance.
Dr. Catherine Stark, an obstetrician-gynecologist who is the medical director for the faith-based Compassion Pregnancy Center in Michigan, believes that anyone seeking an abortion should be told about the possibility of reversal.
"If a woman has really changed her mind, I think she's entitled to all her options," she said.
Over the last six years, Stark said she's prescribed progesterone for those seeking to stop a medication abortion "at least 60 times." She explained the hormone should be taken "as long as 72 hours after the first pill but sooner is always better."
Stark estimates that 60-70% of those reversal attempts have been successful and led to a child being born.
Stark is also a member of the Abortion Pill Rescue Network, which claims "4,000+ lives saved" through abortion reversal with 1,300 providers, clinics and hospitals participating worldwide.
She also pointed out that progesterone is known to be a safe medication because it is often prescribed to women early in pregnancy "to prevent miscarriage and also for labor to reduce the risk for preterm labor, so we have really good safety data with progesterone in pregnancy."
As for the argument that abortion reversal isn't medically proven, Stark acknowledged that the "gold standard" of scientific research hasn't been met but there's plenty of real-life examples of reversals working.
"A lot of the criticism is that there's not a double-blind, randomized, controlled study," she said. "But in these cases, we're talking about saving the life of an unborn child versus doing nothing."
Politicians playing doctor
Dr. Kristyn Brandi of the American College of Obstetricians and Gynecologists (ACOG) first learned about abortion reversals "through politics, not through established medical organizations or scientific journals."
She noted that her OB-GYN colleagues are receiving more inquiries about the practice recently.
"We have been getting more questions from politicians about passing legislation to support it," Brandi said.
In reply, OB-GYNs have been "just saying that it's not something that is FDA approved, and it's not something that is recommended by any medical organization," she continued. "It's just dispelling misinformation and making sure people know that this is not something that ACOG suggests is something safe for people to do."
In an effort to quell any debate on the topic, the American College of Obstetricians and Gynecologists has released a strongly-worded statement and research document with the title "​​Medication Abortion 'Reversal' Is Not Supported by Science," which included the statement that "politicians should never mandate treatments or require that physicians tell patients inaccurate information."
Politicians are injecting themselves into the issue nevertheless. In Colorado, there has been extensive back-and-forth between lawmakers, the courts and the state medical board on this topic and whether abortion reversals could be banned or if the practice constitutes unprofessional misconduct by doctors. In Kansas, state lawmakers approved a bill that would have required healthcare providers tell patients that medication abortions can be reversed once started, but it was vetoed by its governor.
Brandi sees this growing political involvement on medical regulation of abortion reversal as "very frustrating," adding that "it's heartbreaking to think that the words that I say, that people trust, may be warped by politicians because of their own agendas."
Meanwhile, a federal appeals court ruled Aug. 16 that mail-order access to mifepristone should end but that restriction cannot take effect until the U.S. Supreme Court weighs in.
---
Recent Here & Now
//php dynamic_sidebar( 'news-sidebar-2' ); ?>