Rent increases in Wisconsin cities among the steepest in the US
Data from multiple rental-listing aggregators underscore how much the price of renting a home is increasing in communities around the state in the midst of high demand.
May 9, 2023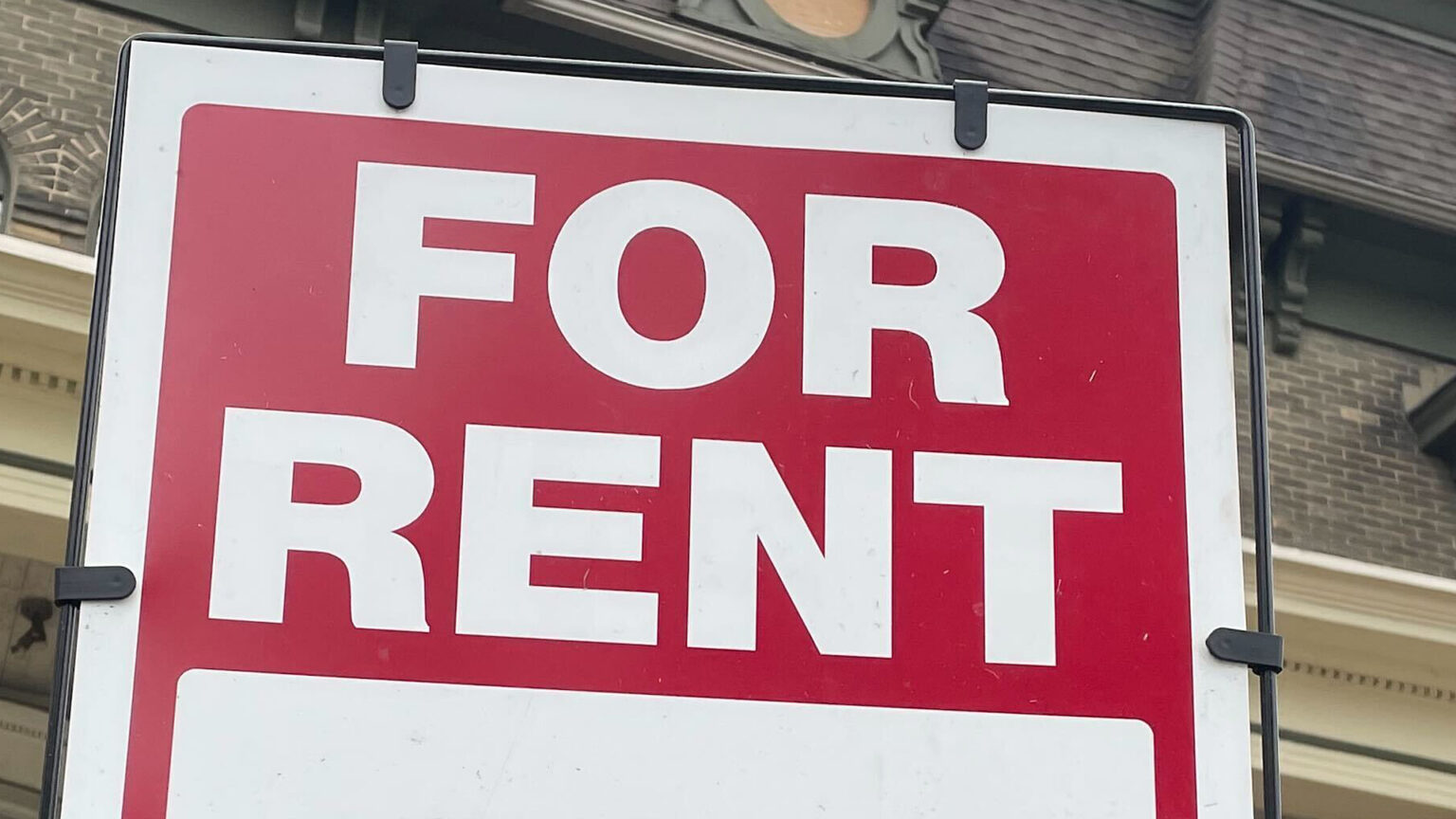 ---
No matter which website or database you check, it's clear that rent is on the rise.
And not only have rent prices been climbing faster and higher than average for the last couple of years, but it's happening across every type of rental housing – from 1-bedroom apartments to single-family homes – and in many communities across the country.
But this trend is worse in Wisconsin, where recent rent increases are exceedingly steep and far above national rates.
According to data sets from two rental-listing aggregator businesses, average monthly costs for 1- and 3-bedroom rentals in Wisconsin have jumped by as much as 25% since 2021.
In the United States as a whole, annual rent increases have remained under 10%, said Jonas Bordo, CEO and cofounder of rental marketplace Dwellsy, which provided national-level and Wisconsin city-level data for this analysis. That's still twice a pre-covid era annual rate increase of around 4-5%.
"Housing is very expensive – it's most people's most expensive bill each month," Bordo explained. "And we've pushed the envelope on what people can afford."
There are many reasons for the increase in rent pricing, but two of the main causes are more demand and increases of expenses associated with rental unit ownership, such as materials used in cleaning, repairs and improvement, as well as the labor costs of employees who do that work.
"It's a very confusing time for renters," said Bordo, who noted that new apartments and homes for rent are often being snatched up immediately. "We're dealing with inflation, but at the same time, we've seen a massive preference shift in what people are looking for [in housing]."
Prior to 2020, he said, "we had a fairly stable market dynamic … but what covid introduced is huge changes in how people want to live and where people want to live."
"There's been an increase in demand driven by new household formation, specifically new renter household formation," Bordo explained. "As people move out of their parents' homes or they decide not to live with their current roommate, they form new households, and that just eats up more housing for the same number of humans."
In the data collected by Dwellsy, there's been wide fluctuation in rental increases in Wisconsin. For example, the company found that from March 2021 to March 2023, the median cost of 1-bedroom apartments climbed 3% in Wausau and 13% in the metro Milwaukee and Waukesha area, while Appleton saw a 28% bump and Stevens Point a 43% spike.
While those latter figures are certainly noticeable, there was one increase Bordo found in Wisconsin that was absolutely off the charts: Over the last couple of years, median rent for a single-bedroom apartment in Oshkosh grew from $718 to $1400 – an increase of 95%, which is the highest jump in the country the company tracked.
Bordo said this whopping increase is certainly an outlier, but it demonstrates a shift in the apartment-rental business.
"We're seeing a lot of new, premium apartments coming to market," he said. "In a place like Oshkosh, where there might be 160 units available at any given time, if there's a new apartment development that opens up and they've made 25, 30 or 50 units available, that can really change the price profile of the market quickly."
Bordo also noted that with rental listings, it's important to understand that the best cost measurement to use is the median price – which is the exact middle price of all apartments in a category – not the average rent price.
Housing data experts don't use average rent prices because one or two extremely high rental units can lead to "substantially skewed data," explained Bordo. "So the median is more representative of reality for most people than the average is."
That said, another relevant factor is that rental price data is a snapshot in time based on the sample of available, listed rental units – it's not a long view of fixed costs. For example, Dwellsy data for Wisconsin in March 2023 was 2,609 available, single-bedroom apartments statewide, but for Oshkosh during that same period and for that same rental type, there were just 39 units.
While he agrees that only a few dozen units is an acceptable apartment rent cost sample size, Donn Lord, who's been a landlord in the Fox Valley area for three decades, said the Dwellsy data showing a median one-bedroom rent of $1,400 per month is a bit extreme.
"I just don't think it's that high," said Lord, who has been president of the Winnebago Apartment Association since 2015.
Instead of the Dwellsy data, Lord consults Rentometer, which – just as it sounds – is another rent aggregator, for cost comparisons.
According to the Rentometer data set, which spans 2020-2023, the median rent for a 1-bedroom apartment in Oshkosh jumped from $550 to $741, an increase of 35%. Other notable 1-bedroom apartment increases in Wisconsin from these data included Green Bay showing a 43% spike, a 29% jump in Eau Claire and a 17% bump in Milwaukee.
Additionally, a third rental-listing aggregator called Apartment List issued a report in late March that found Madison has an annual rent price increase rate of just over 14%, the highest among the nation's 100 largest cities.
Lord said many renters may think landlords are increasing rent because they can and are laughing all the way to the bank.
"That's just not the case," he said.
To illustrate a property owner's calculations, Lord gave the example that if he wants to replace the windows on a 3-bedroom rental home, that might cost upwards of $15,000.
"Even if I raised the rent by $100 per month to recoup that cost, it still wouldn't be paid off in 10 years," he said. "And, if I ask the tenant if they want new windows but I would have to raise the rent by $100, they're going to say no."
Another point Lord made is that when a rental unit changes owners, the new owner has a new mortgage, which in the higher-priced, higher-interest rate seller's market of 2023, could be twice the cost of what the previous owner paid for the property 20 or 30 years ago.
"So people think the old landlord sold it and the new landlord just jacked up the rent – well, they pretty much had to in order to cover the bigger mortgage," he said.
Lord added that due to inflation-related increases in building and construction costs, investors building the big, multi-unit apartment buildings "can't build low-end stuff and come out on top, so now everything has a pool and a gym in it." He noted that there has been considerable effort to develop properties near the Fox River in Oshkosh into apartments.
Lord agreed that there is a supply problem that's creating significant hurdles for renters seeking apartments.
"This is the highest demand I've seen in 30 years," he said, and suggested the rental market needs some creative thinking to create more housing.
"We spend a fraction on fixing up old neighborhoods compared to what we give away in incentives to build new apartments," said Lord. "We've got to look a little more out of the box."
One idea Lord has is to encourage senior citizens to have roommates.
"I would say about 30-40% of homes have one occupant — a lot of older people are living alone," Lord said. Some of them could become roommates, he suggested, "and then build caretaker apartments inside these homes to make better use of what housing we already have."
Despite the rent spikes and supply shortages, Bordo said there is hope that rent prices will flatten out or even decrease as they have in some places around the country.
"We've seen near-record levels of new apartments coming online in 2022 and 2023," he said.
Bordo encouraged renters to ask for what they need: "Be prepared to negotiate. Maybe you need an extra parking spot or maybe the landlord will throw in the utilities or you can do the yard work so the landlord doesn't have to."
As for limited supply, Lord recommended renters put in more legwork and do so earlier.
"Get out there and network before you even see an ad," he said. "If there's a place you want to live, call them and ask if they have anything available or coming available before you even see that it's listed anywhere."
---
Recent Here & Now
//php dynamic_sidebar( 'news-sidebar-2' ); ?>