Protests Continue Around the State in the Wake of George Floyd's Death
May 30, 2020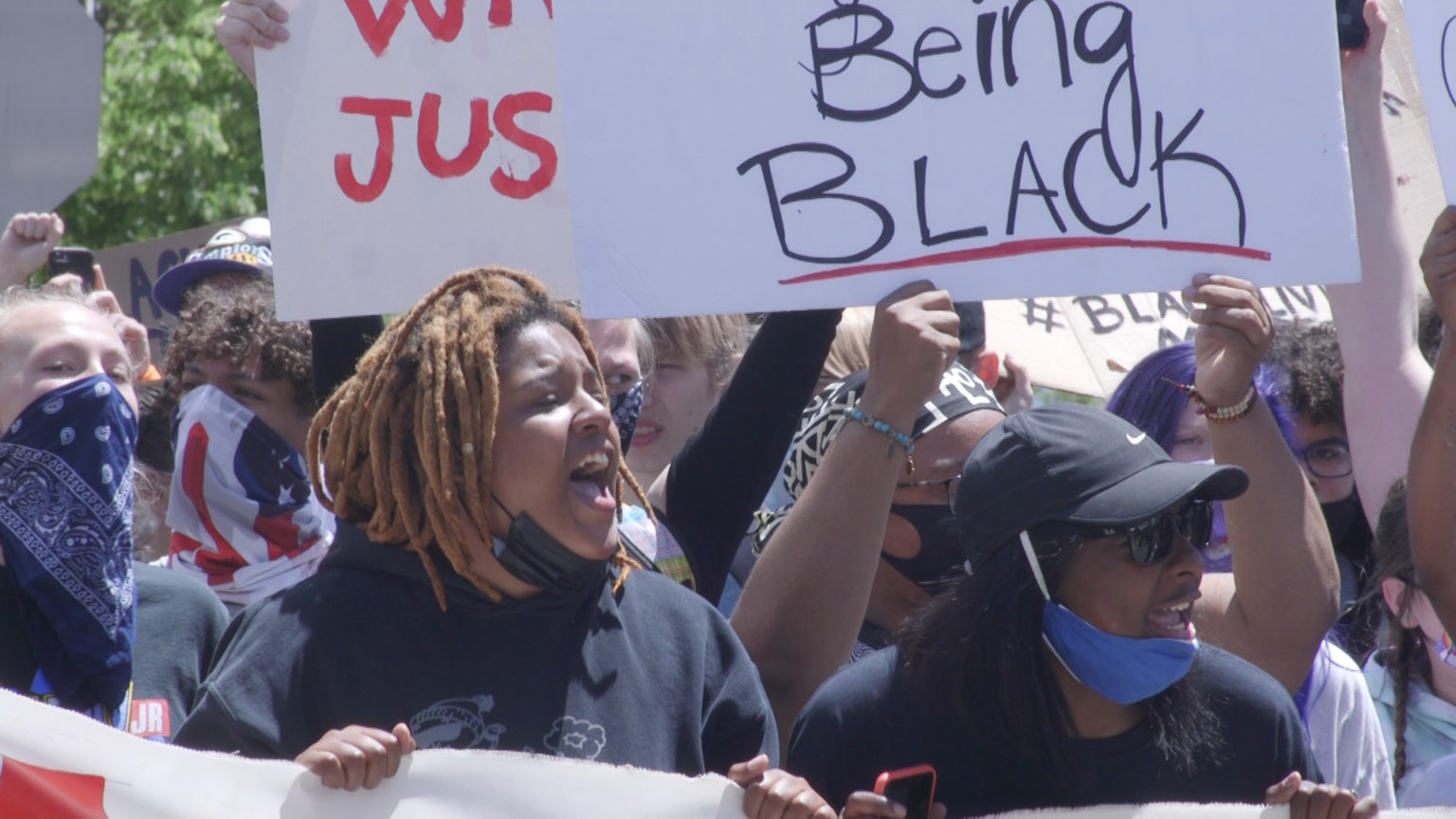 ---
Protests continued in Wisconsin into the weekend, advocating change to racial injustice in the wake of George Floyd's death in Minneapolis.
Gov. Tony Evers activated 125 members of the Wisconsin National Guard Saturday after protests in Milwaukee turned violent Friday night. A Milwaukee police officer was injured by gunshot during the Friday protests.
"This limited authorization of citizen soldiers from the Wisconsin National Guard will help protect people who are exercising their First Amendment rights and ensure the safety of the public," Evers, Milwaukee County Exec. David Crowley, and Milwaukee Mayor Tom Barret said in a joint statement.
"It is critical that people are able to peacefully express their anger and frustration about systemic racism and injustice," they said.
That frustration was prevalent in the protest at the state Capitol Saturday too, which mirrored calls across the state for more accountability in policing.
"We demand community control over the…police," said Brandi Grayson, founder and CEO of Urban Triage. "We made space in Madison, Wisconsin on Monday to provide the police and sheriff the opportunity to share their 'sorry'…[we don't want] your 'sorry.'"
The crowd of thousands in Madison joined other rallies across the state, including in Appleton, Sheboygan and Milwaukee.
Grayson said that the community needed to put pressure on local officials to institute change like allowing community oversight or removing police from schools.
"Show up, support black people more than just showing up at a protest," she said. "Send an email to the sheriff, send an email to the chief of police…and tell them we're done with this."
"You know what the vaccine is, us. You are the vaccine," she added.
The protest in Madison also reignited tensions between the community and the police over the 2015 shooting death of Tony Robinson.
"We know the narrative: black unarmed man killed by the police and nothing happened," Robinson's aunt, Lorien Carter, said. "We know why we're all here."
"I am thrilled to see the bodies that we have been able to mobilize for this movement, and the momentum must maintain," she added.
After hearing from speakers at the Capitol square, the crowd marched to the city's east side where Robinson was killed.
This marks the second large demonstration at the state Capitol during the COVID-19, and some organizers of the event urged participants to wear masks, which many wore.
---
Recent Here & Now
//php dynamic_sidebar( 'news-sidebar-2' ); ?>