New COVID Vaccination Eligibility Covers At Least Two-Thirds of Wisconsin Adults
Starting March 29, Wisconsinites 16 and older matching any 20 criteria, including being overweight or obese, or having a variety of chronic diseases, will qualify for getting a coronavirus vaccine.
By Will Cushman
March 11, 2021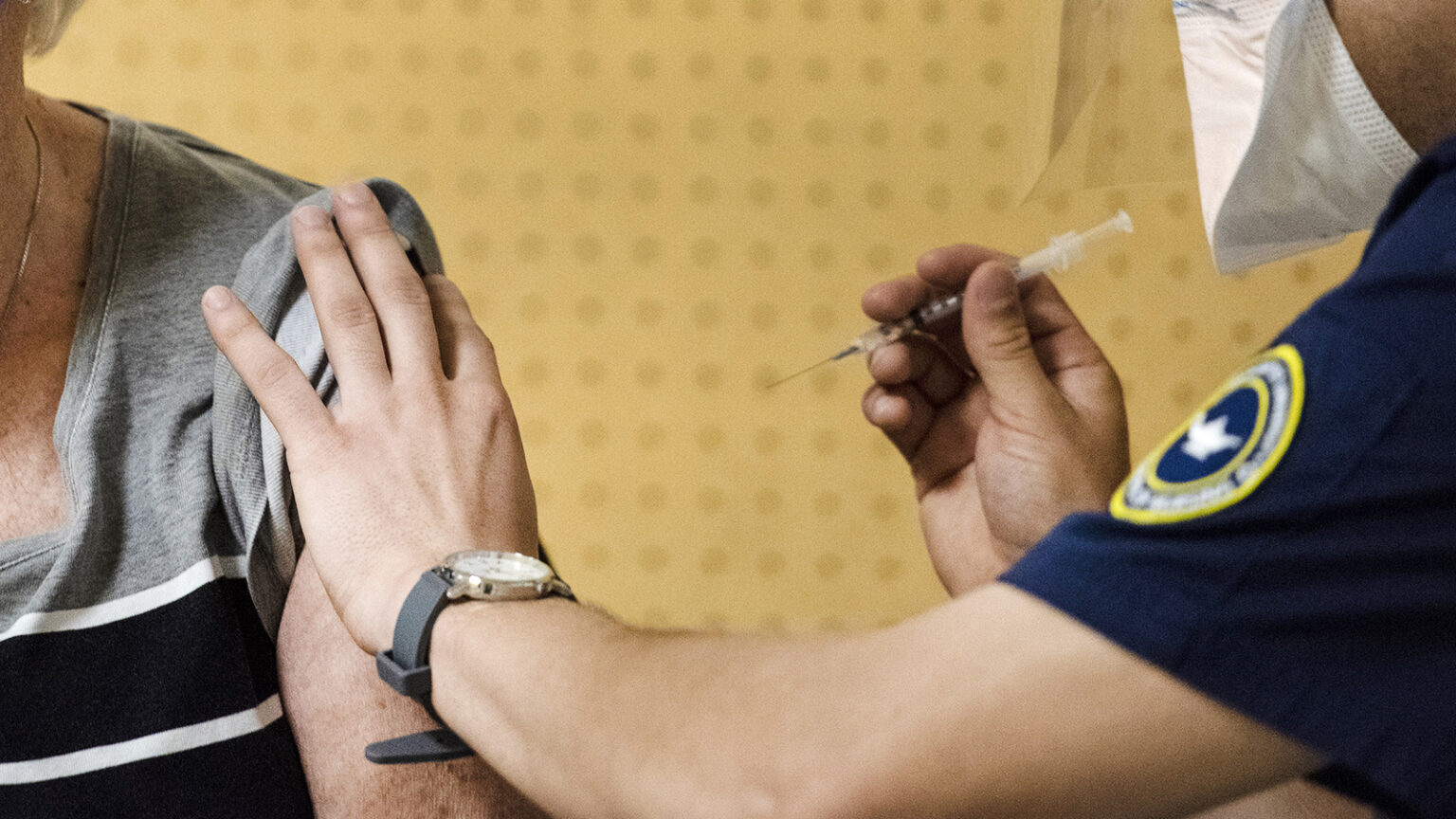 ---
State health officials announced Thursday broad new eligibility criteria for COVID-19 vaccination. Beginning on March 29, Wisconsinites age 16 and older who have any of 20 health conditions known to increase the risk of severe COVID-19 disease will be able to get vaccinated.
At least 2 million residents of the state will be eligible for the vaccine in this next phase, labeled 1C, according to the Wisconsin Department of Health Services, though that number is likely even higher. That ambiguity is because in addition to diseases like cancer, diabetes and cystic fibrosis, the qualifying medical conditions also include being overweight. About two-thirds of Wisconsin adults are overweight, according to 2017 figures.
The medical conditions that will qualify Wisconsinites for vaccination in this round are:
Asthma (moderate-to-severe)
Cancer
Cerebrovascular disease
Chronic kidney disease
COPD (chronic obstructive pulmonary disease)
Cystic fibrosis
Down syndrome
Heart conditions (e.g., heart failure, coronary artery disease, cardiomyopathies)
Hypertension or high blood pressure
Immunocompromised state from solid organ transplant, blood or bone marrow transplant, immune deficiencies, HIV, use of corticosteroids, or use of other immune weakening medicines
Liver disease
Neurologic conditions (e.g., dementia)
Obesity (body mass index [BMI] of 30-39)
Overweight (BMI of 25-29)
Pregnancy
Pulmonary fibrosis (i.e., damaged or scarred lung tissues)
Severe Obesity (BMI 40 or more)
Sickle cell disease
Type 1 or 2 diabetes mellitus
Thallassemia (a type of blood disorder)
The announcement comes as vaccine supplies continue to ramp up and as a large proportion of Wisconsinites already eligible for vaccination have received at least one dose of vaccine. Nearly two-thirds of Wisconsinites 65 and older have received at least one dose of vaccine as of March 11, with about one-third completing their series.
"We are beginning to see the light at the end of the tunnel," said Gov. Tony Evers during a press briefing on Thursday — one day before the one-year anniversary of his first public health emergency declaration related to the COVID-19 pandemic.
Julie Willems Van Dijk, the state health department's deputy secretary, said she expects there will be enough vaccine doses available in the state by April to administer around 250,000 first doses and up to 500,000 total doses per week.
"This is incredible progress," Willems Van Dijk said.
Notably, the state did not include profession-based eligibility in the expanded priority group, known as Phase 1C. The Centers for Disease Control and Prevention has recommended that the group include workers in several industries, including construction, finance, information technology and media.
Educators and workers in grocery, transit and utility industries in Wisconsin have been eligible for the vaccine since March 1, while healthcare workers and staff at nursing and long-term care facilities have been eligible since December 2020. Police and firefighters were made eligible in January.
Willems Van Dijk said many Wisconsinites who work in industries not yet included in priority groups are likely to be able to get vaccinated after March 29 anyway due to the wide range of medical conditions in the eligibility list. The state is not requiring proof of a qualifying medical condition to receive a vaccine, but Willems Van Dijk said some vaccinators may ask individuals to sign a document attesting to their medical status. She added that the Department of Health Services expects to open eligibility for vaccination to all Wisconsinites 16 and older sometime in May.
Also on Thursday, President Joe Biden signed the American Rescue Plan Act of 2021 into law. The $1.9 trillion federal COVID-19 package includes direct payments of $1,400 to an estimated 89% of American tax filers, along with about $3.2 billion in relief to the state and more than $2 billion more for local governments in Wisconsin.
"We want to get [stimulus funding] out the door as quickly as possible," Evers said in the press briefing. The governor indicated his priorities for the state's portion of stimulus funding will be to shore up public health infrastructure, and provide relief for small businesses as well as the child-care and tourism industries.
---
Recent Here & Now
//php dynamic_sidebar( 'news-sidebar-2' ); ?>