Masking and Other Protocols Helped Keep Wisconsin Kids in the Classroom
Rules put in place to cut transmission of COVID-19 kept the common cold and seasonal flu at a minimum during a unique pandemic school year.
By Zac Schultz
May 20, 2021 • Northern Region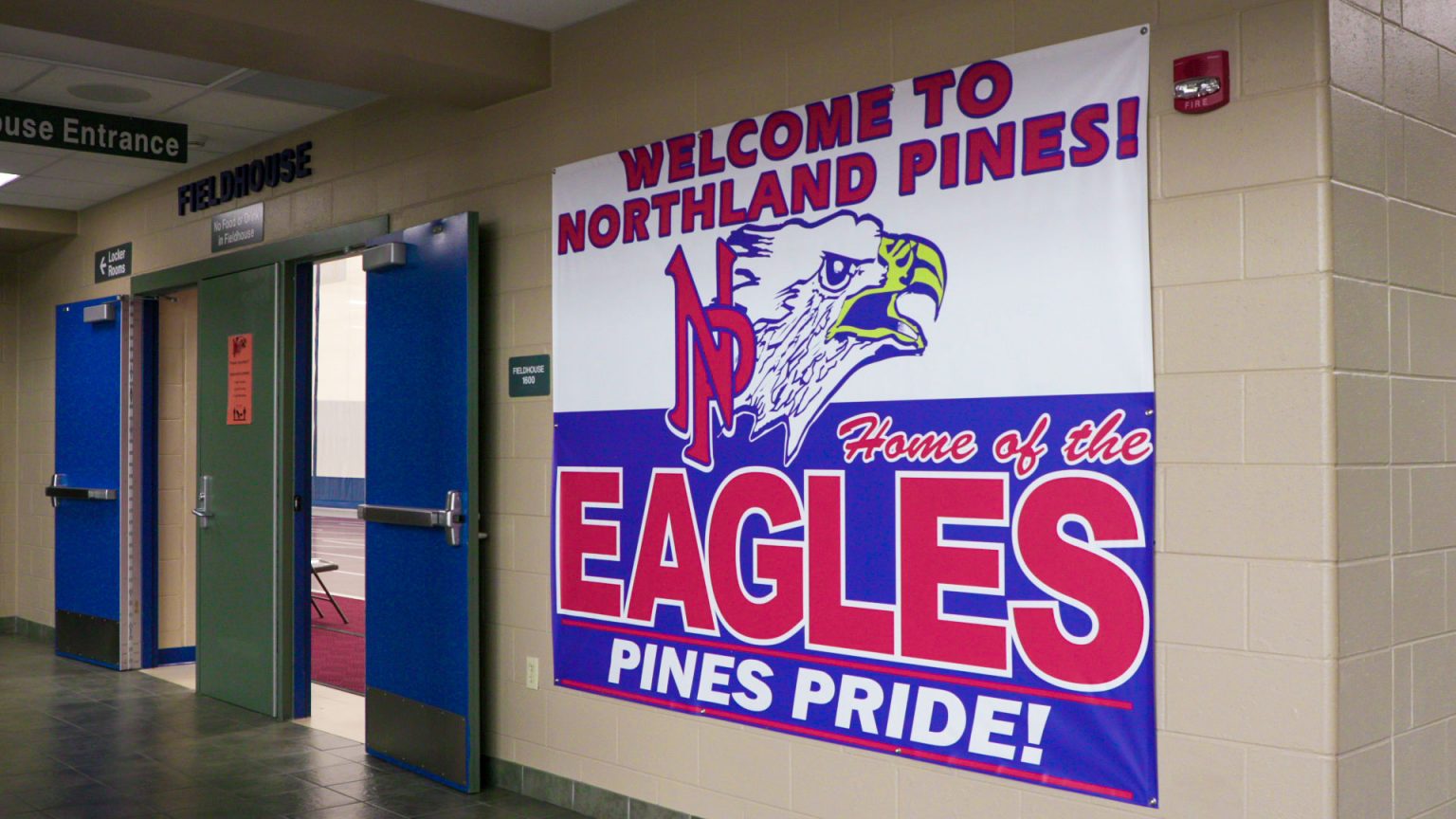 ---
The conference room at Northland Pines High School in Eagle River hasn't been used for a large meeting since the COVID-19 pandemic started in March of 2020. Since then, District Administrator Scott Foster said it has been used to stage personal protective equipment and other safety gear, including boxes of masks.
The masks have come in handy. Students at Northland Pines have been attending classes in-person five days a week since the start of the school year last September. Foster said masks are required for staff and students while indoors.
As of May 19, according to the district's COVID-19 dashboard, 98 students or staff had tested positive for the virus at some point during the school year. That works out to 7.1% of the 1,378 people who entered school buildings.
Foster said mask-wearing deserves a lot of the credit for preventing the spread of the coronavirus.
"Our health has been amazing," he said. "As much as nobody gets up in the morning, looks forward to putting on a mask — the physical health has been better than it's ever been."
Foster said attendance in the Northland Pines School District was up throughout the year, and he thinks masks helped keep the common cold to a minimum.
"We have had very, very few colds, very, very few flu [cases]," he said.
Northland Pines' experience is not unique. School districts across Wisconsin have seen a dramatic decline in seasonal cold and flu illnesses during the 2020-21 school year. Wisconsin has not seen a single pediatric flu death since the annual flu season began in October 2020, according to the Wisconsin Department of Health Services.
Foster said from September 2019 through March 2020, when school was shut down due to the pandemic, student attendance was at 94.7%. From September 2020 through March 2021, attendance went up to 95.7%.
"The handwashing and mask wearing — we know it's probably not something we're going to want to rush back to in the future when we don't have to," he said. "But we've already discussed, 'How do we emphasize that handwashing and sanitizing to reduce flu and cold so employees don't miss work and students don't?'"
Foster noted that the Centers for Disease Control and Prevention's announcement that vaccinated people do not need to wear masks in many settings anymore does not apply to schools. He said the Northland Pines district will finish out the school year with masks in place, adding that masks in general deserve a second look next winter.
"I think there's a great conversation going on in this country," he said "You know: Does wearing a mask during flu season, and at times out in public, at least make some value?"
---
Recent Here & Now
//php dynamic_sidebar( 'news-sidebar-2' ); ?>