Kenosha Braces for Charging Decision
A vigil Monday night focused on messages from Jacob Blake's family as Kenosha prepares for a charging decision for the police officer that shot Blake in August.
By Marisa Wojcik | Here & Now
January 5, 2021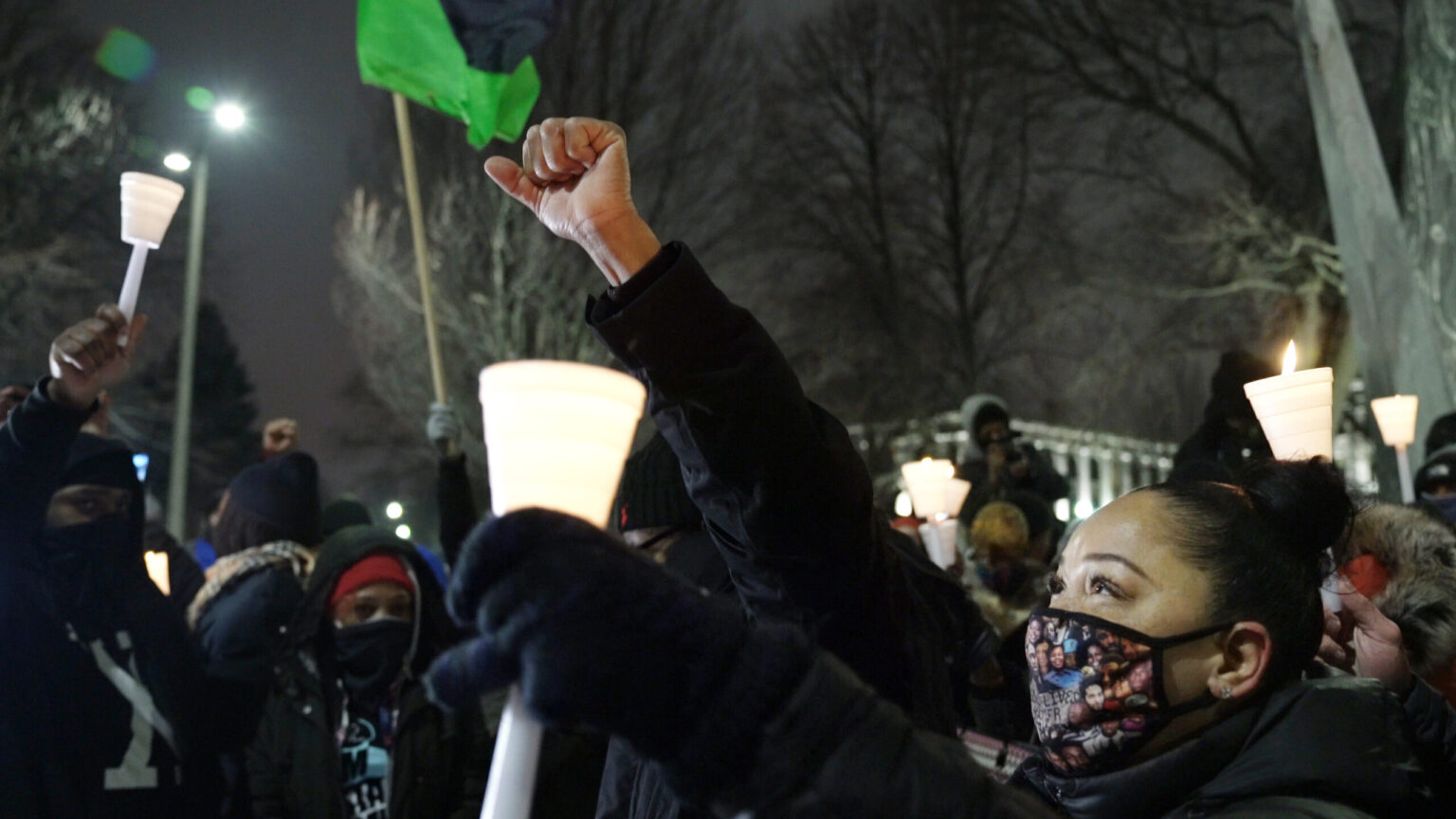 ---
Kenosha community organizers and the family of Jacob Blake Jr. held a vigil Monday night in advance of a charging decision for Kenosha Police Officer Rusten Sheskey, who shot Blake on Aug. 23. Blake, a 29-year-old Black man, leaving him paralyzed.
The charging decision will be made by Kenosha County District Attorney Michael Gravely, which is anticipated soon as the Kenosha Common Council passed a resolution Monday declaring a state of emergency. The city has instituted a curfew, put up barricades, limited bus routes, and established an area for demonstrations. Additionally, Gov. Tony Evers activated 500 National Guard troops to assist Kenosha's local authorities.
"No matter what the decision is, we are seeking non-violence," Tanya McLean, executive director of Leaders of Kenosha, told reporters Monday. "We want everybody to come out, make as much noise as you want, but we don't want any destruction of property, businesses, we don't want anyone harmed."
Kenosha police responded to a domestic complaint on Aug. 23 outside of an apartment complex. While trying to arrest Blake, the police followed him around a vehicle and as he reached inside the driver's side door, and shot him in the back seven times.
"He tried to kill my son," said Jacob Blake Sr., Blake's father, before the vigil. "He didn't try to take my son down, he tried to kill my son and could have killed my grandchildren."
A video of Blake being shot by Officer Sheskey went viral last fall and led to protests, riots and unrest in Kenosha. Many people were not from the area flooded to the area, including Kyle Rittenhouse from Illinois, who is being charged with killing two people and seriously wounding another with a semi-automatic rifle on Aug. 25. Rittenhouse is set to appear in court and enter a plea Tuesday.
The families of two of Rittenhouse's victims recently filed claims totaling $20 million against the city and county of Kenosha, holding them liable for negligence as the teenager was able to walk the streets of the city with a firearm.
---
Recent Here & Now
//php dynamic_sidebar( 'news-sidebar-2' ); ?>