'Here & Now' Highlights: Zac Schultz, Bill Keeton
Here's what guests on the October 13, 2023 episode said about the politics of recusal and impeachment in the Wisconsin Supreme Court and a bill that would ban certain medical treatments and procedures as part of gender-affirming care for children.
By Frederica Freyberg | Here & Now
October 16, 2023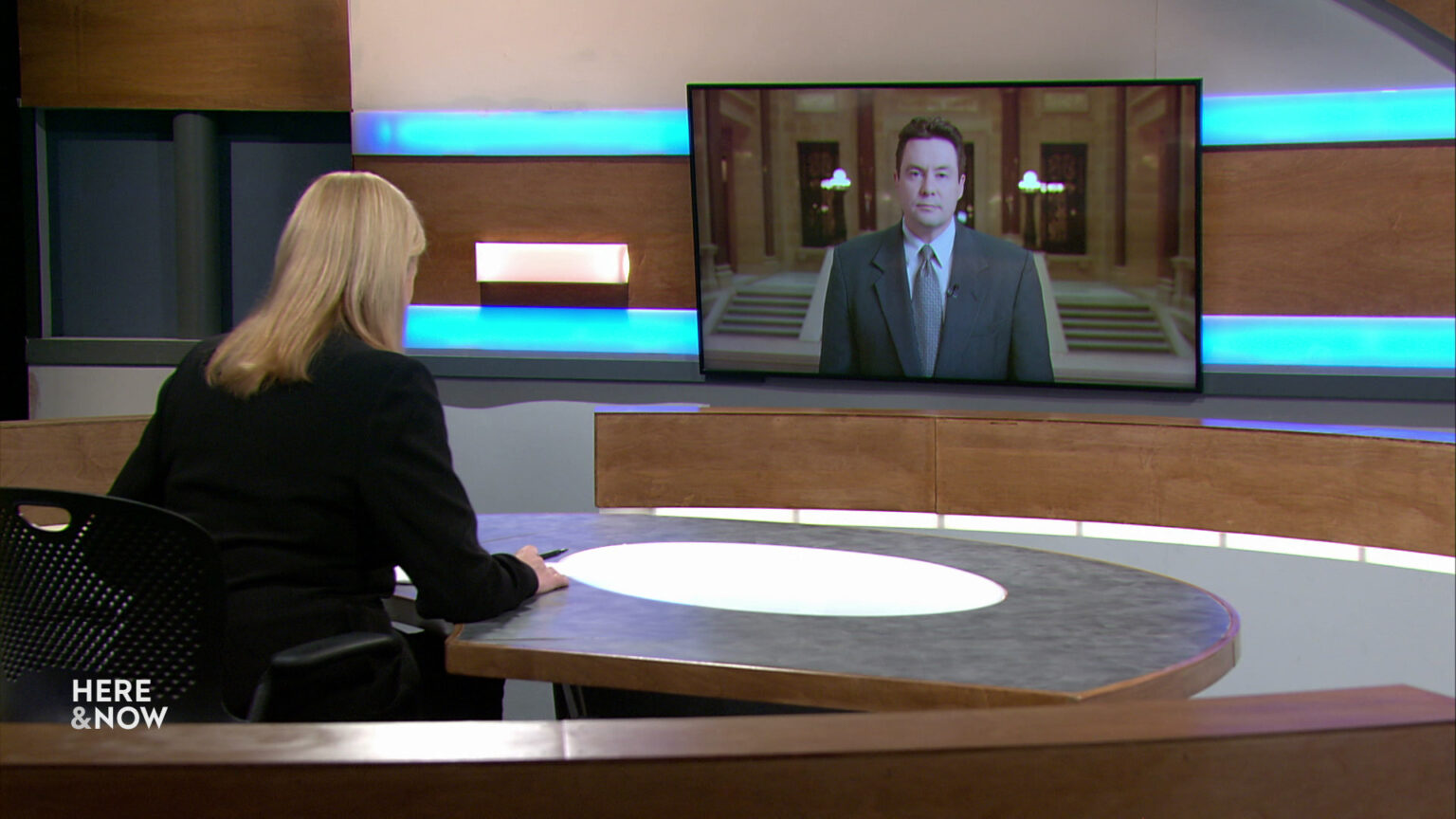 ---
A lawsuit over redistricting is being fast-tracked before the Wisconsin Supreme Court with oral arguments scheduled for November, with the case moving forward after Justice Janet Protasiewicz rejected stepping aside and the majority voted to take the lawsuit — Zac Schultz discussed Republicans' continuing interest in impeaching the new liberal justice. The state Assembly voted to ban certain medical procedures involved in gender-affirming care for minors — Bill Keeton of Vivent Health, a clinic that focuses on LGBTQ+ clients, described their approach to treatment.

Zac Schultz
Senior political reporter, Here & Now
Republican Assembly Speaker Robin Vos sought counsel from former conservative Wisconsin Supreme Court justices about the state's legal standards for impeachment and whether they apply to newly-elected Justice Janet Protasiewicz. Two of these former justices — David Prosser and Jon Wilcox — told Vos that campaign comments by Protasiewicz that Wisconisn's legislative district maps are "rigged" and "unfair" do not rise to the level of removing her from office. Vos did not mention impeaching her in a statement responding to Protasiewicz rejecting her recusal from redistricting lawsuits, but later said the idea was not off the table and the matter could come before the U.S. Supreme Court. Schultz said the nation's highest court would be the only recourse for Republicans seeking to maintain the status-quo.
Schultz: "At this point, that's really the only place they can go, because the Wisconsin Supreme Court is controlled by liberals who would obviously not rule in favor and would support Janet Protasiewicz in her recusal decision. So they have to go to the U.S. Supreme Court either to overrule her decision not to recuse or to overrule any decision that would come down from the majority in the Supreme Court in Wisconsin about creating new redistricting maps. After all, it was the U.S. Supreme Court last time who kicked the original case back to the Wisconsin Supreme Court, which then put in place those conservative maps that we are under. Remember the first time around, the Supreme Court with Justice Hagedorn sided with Governor Evers and chose the Democratic maps until the US Supreme Court said no."
Bill Keaton
Chief advocacy officer, Vivent Health
Republicans who control the Wisconsin Assembly have passed legislation that would limit transgender athletes' participation in high school and college sports, and outlaw gender-affirming care for minors, including surgeries. Vivent Health's clinics focus on serving LGBTQ+ clients. Keeton described his belief that it's injurious to restrict gender-affirming care from children, but that surgical procedures happen only rarely with minors and not without extreme care, caution and long-term conversation with parents and patients. Other gender-affirming care practices can involve puberty blocking drugs and hormones – also prohibited by the legislation.
Keaton: "I think if we look at something like gender dysphoria and the folks who are seeking this out, it's not a cosmetic, it's not an esthetic sort of approach. It's not a tattoo. This is recognized treatment developed with protocols developed by leading providers in this space: the American Psychiatric Association, the American Medical Association and others. The idea that someone is experiencing a condition that has treatments available for it, that had been rigorously studied and proven to be effective and safe for that individual — to withhold that because of someone's age seems to be cruel to me in some ways. That's where the injury comes in… We basically otherize and stigmatize folks and push them further to the margins of society."
Watch new episodes of Here & Now at 7:30 p.m. on Fridays.
---
Recent Here & Now
//php dynamic_sidebar( 'news-sidebar-2' ); ?>