'Here & Now' Highlights: US Rep. Glenn Grothman, US Rep. Mark Pocan
Here's what guests on the October 20, 2023 episode said about chaos in the U.S. House of Representatives over finding a Speaker as the war between Israel and Hamas ravages the Gaza Strip.
By Frederica Freyberg | Here & Now
October 23, 2023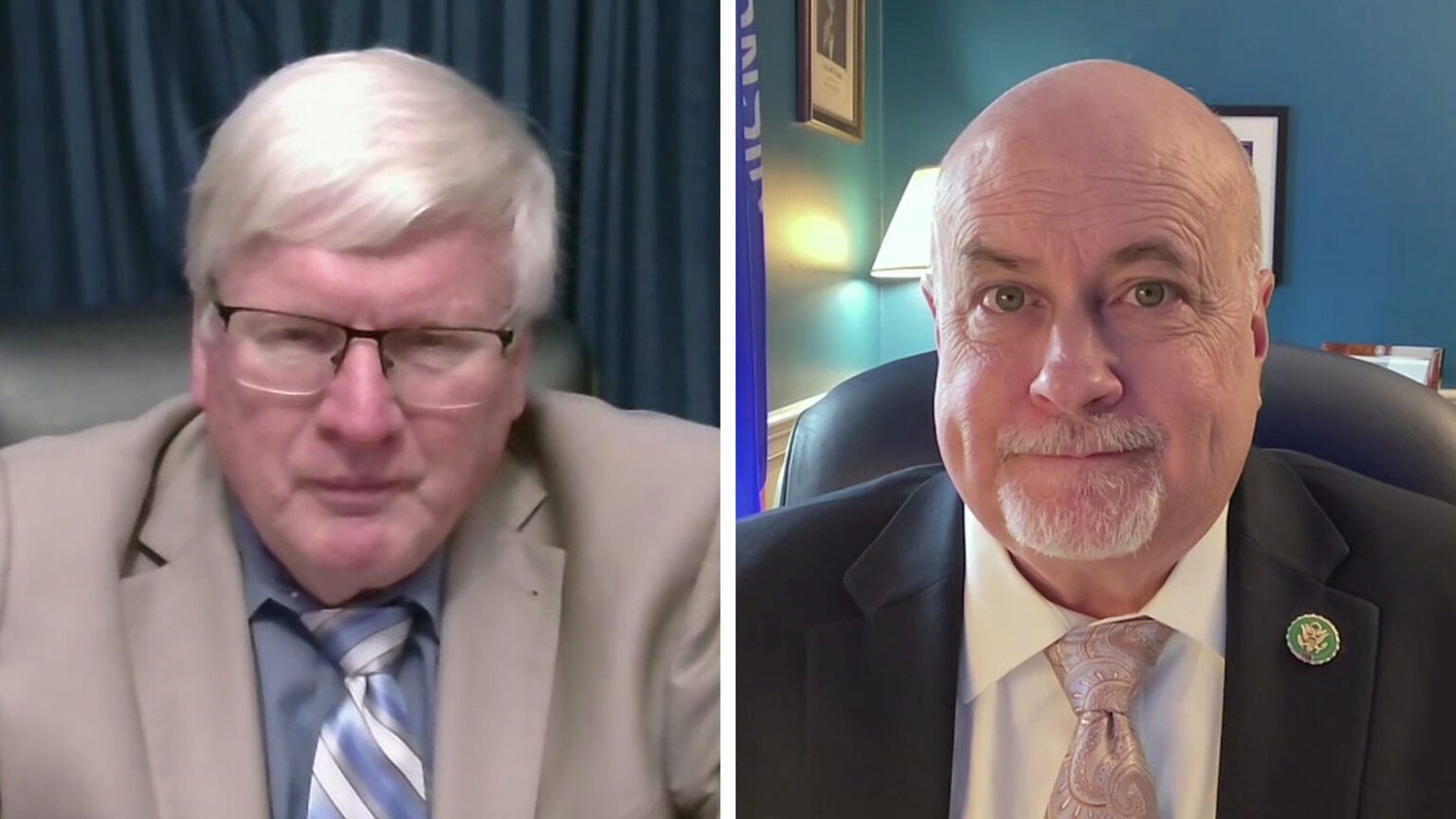 ---
The Republican majority in the U.S. House of Representatives continues to try to elect a leader in vote after failed vote, with the disarray preventing the chamber from governing at a time of urgent international crisis. Wisconsin Republican U.S. Rep. Glenn Grothman faulted the House process, while Wisconsin Democratic U.S. Rep. Mark Pocan said the failure to elect a Speaker prevents important business from getting addressed on the unfolding war in Israel and Gaza.

U.S. Rep. Glenn Grothman
(R) Town of Greenbush
Rep. Grothman said the process to elect a Speaker has been flawed by Republican members not deciding internally first who should proceed to a floor vote and staying on script to stand behind that person. After three failed votes for U.S. Rep. Jim Jordan of Ohio, he gave up on supporting him.
Grothman: "I think it comes down to a lack of preparation from the beginning. I think of the eight people who voted against Kevin McCarthy, I believe only one of those eight was around when I got to Congress just a few years ago. So I think we've done a really bad job of educating the freshmen on the idea behind team play."
Responding to President Joe Biden's call for $100 billion in military aid to include Israel and Ukraine, Rep. Grothman spoke to closing U.S. borders to Palestinian refugees
Grothman: "We do have to get aid to Israel, but we also have to realize that we've got to make it clear to Joe Biden we're not taking these Palestinian folks in America as refugees. They have been raised from early on to hate Jews in general. And Egypt, which is the obvious place for these people to go, will not take them. And they won't take them because they know very well who they would be getting. So we don't want these guys with people showing up here, much less a million of them."
U.S. Rep. Mark Pocan
(D) Town of Vermont
In the face of war and a humanitarian crisis, the U.S. House of Representatives – with its slim Republican majority – is in chaos after ousting one Speaker and failing to elect a new one. Rep. Pocan responded to what that means for governing.
Pocan: "Well, it affects anything that we can do in Congress. We can't pass any legislation on the floor until we have a speaker by our rules. And because of that, until we have a Speaker, we're a bit paralyzed. Now, action happens often at the administration level. So the President is acting and doing what we need to in the immediate situation, some world events. But we do need Congress to pass funding and other issues that are going to have to happen. And you can only do that when the Republican caucus becomes less chaotic and can select a Speaker."
Rep. Pocan also responded to Rep. Grothman's call to deny any Palestinian refugees into the U.S.
Pocan: "It's incredibly xenophobic. I mean, obviously not all Palestinians are members of Hamas by an unbelievable amount. And Hamas doesn't necessarily represent the Palestinian people. In fact, they've had people in Gaza under quite tough conditions with their governing in that area, combined by the inability for people to come and go because of Israel and Egypt on the borders has really made this in many ways an open-air prison for 2.2 million people… Clearly a horrific attack like occurred is wrong. At any level, there's no justification whatsoever. But having the overall response that's happening, including people saying no Palestinians should be able to come. That's a ridiculous statement. And it really shows, I think, an unawareness of what's actually happening on the ground."
Watch new episodes of Here & Now at 7:30 p.m. on Fridays.
---
Recent Here & Now
//php dynamic_sidebar( 'news-sidebar-2' ); ?>