'Here & Now' Highlights: Rep. Mark Born
Here's what a guest on the Feb. 17, 2022 episode said about the 2023 state budget proposed by Gov. Tony Evers and how Republicans in the Wisconsin Legislature plan to pass a different plan.
By Kristian Knutsen | Here & Now
February 20, 2023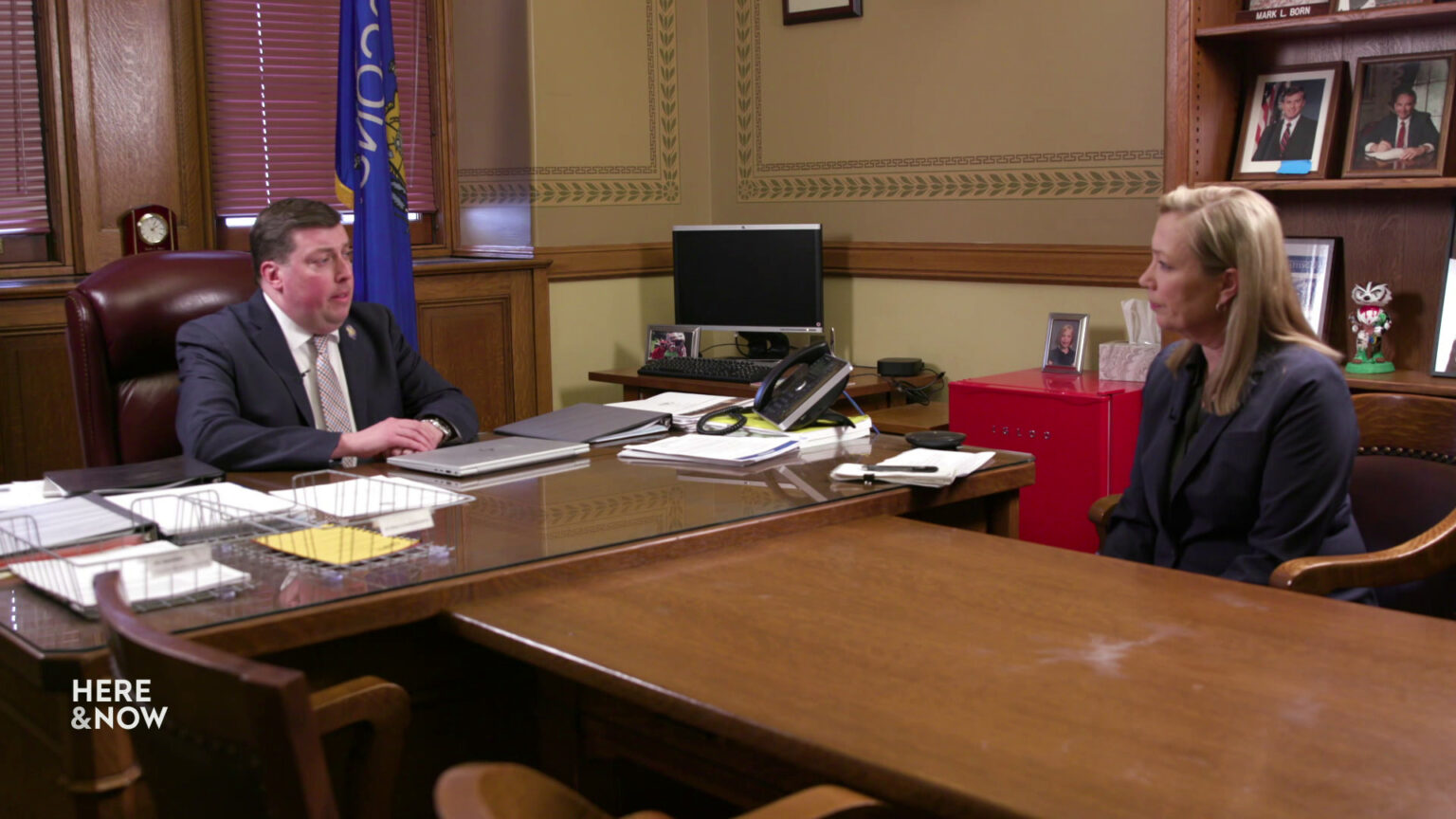 ---
Democratic Wisconsin Gov. Tony Evers unveiled his 2023 budget proposal in a Feb. 15 address to the Wisconsin Legislature — state Rep. Mark Born, R-Beaver Dam, discussed how provisions promoted by the governor are generally not supported among Republican lawmakers.
The Wisconsin Legislature's Joint Committee on Finance is tasked with crafting the state government's budget, whether it's building upon a plan released by the governor or from the previous year's funding, called the "base level." Co-chair of the powerful committee, Born said that as Republicans embark on the 2023 budget process, they are working from the base and that he is disappointed by new elements proposed by the governor in his budget address. However, one concept promoted by Republicans and adapted by Evers that's related to the way that the state helps fund local governments, called "shared revenue," may have bipartisan support.
Born: "I think there's maybe one slightly new one this time that's been getting a lot of discussion and work done on it already — to look for ways to fund local governments in a better way or to make more sustainable long-term funding there. That's certainly one we're working on. I think, maybe, hopefully it's an opportunity for compromise. We'll see. The governor certainly approached it in some ways we will not. We're not going to increase taxes in cities across Wisconsin which is part of his plan. That's not the model — but, investments of new sustainable funding sources with changes, with reforms, with some accountability, with innovation."
As of late January, Wisconsin was projected to have a state budget surplus of around $7.1 billion, the largest in state history. How these funds may or may not be drawn down — through tax cuts, funding programs or most likely some combination of both — has generated a lot of the discussion surrounding the 2023 budget cycle. However, is there a chance either the Legislature or governor could choose to hold on to a significant amount of this money for a later time? Born said that's not the plan of Republicans.
Born: "Our budget will invest in priorities both with one-time money — that's the money in the savings account so to speak — as well as our ongoing revenues. So I don't think you'll see our budget withholding a lot of money. We'll certainly save for a rainy day. Our rainy day fund is the strongest it's ever been. So, we may keep a little bit of money in the balance or in there, but we won't keep strong surpluses. If the governor's veto causes that, that's a different story. That's his decision then."
Watch new episodes of Here & Now at 7:30 p.m. on Fridays.
---
Recent Here & Now
//php dynamic_sidebar( 'news-sidebar-2' ); ?>