'Here & Now' Highlights: Rep. Jim Steineke, Mayor Cavalier Johnson
Here's what guests on the July 22, 2022 episode said about retiring from the Wisconsin Legislature and welcoming the 2024 Republican National Convention to Milwaukee.
By Frederica Freyberg | Here & Now
July 25, 2022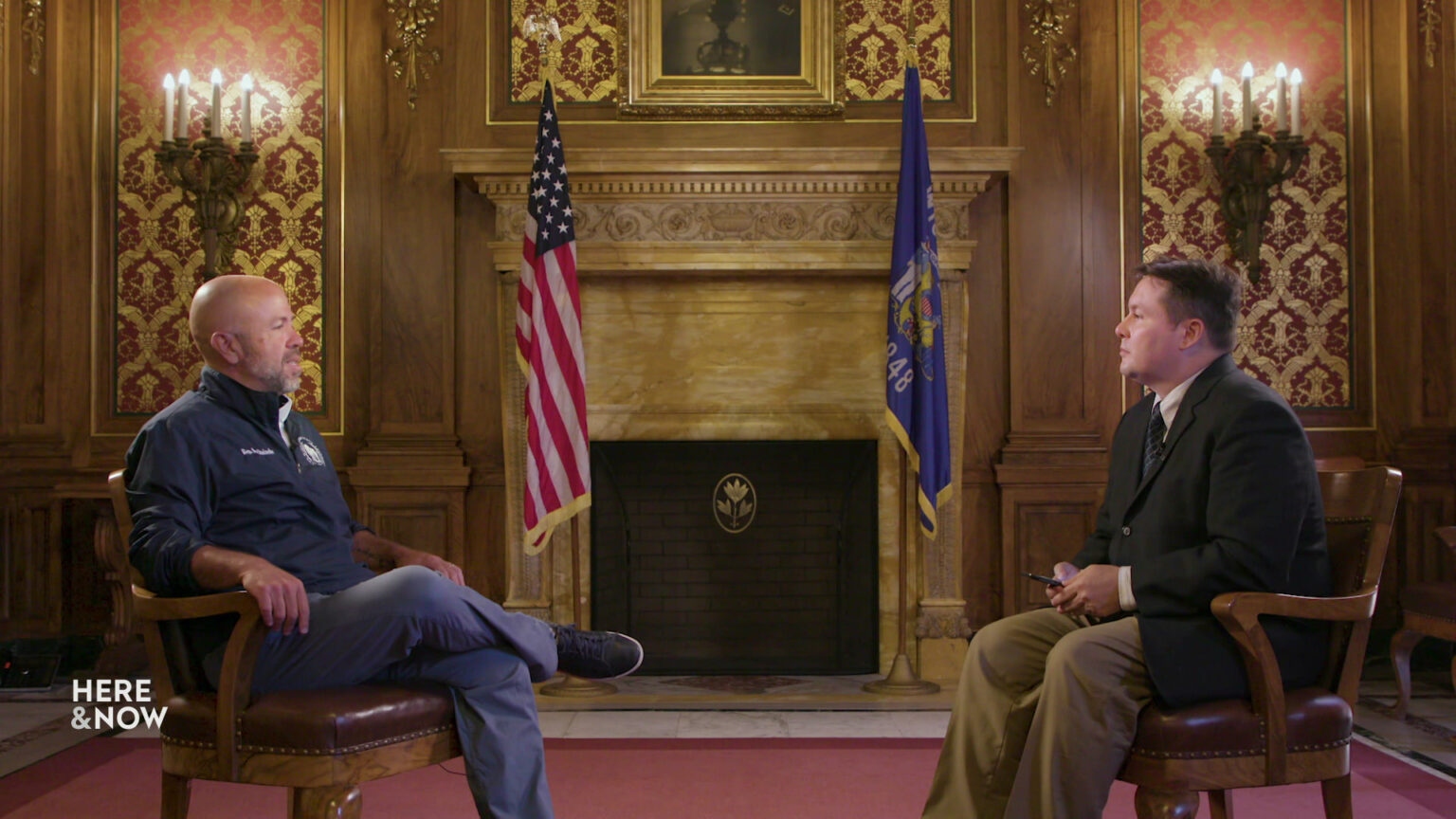 ---
As Republican Assembly Speaker Robin Vos parries with Donald Trump over the outcome of Wisconsin's 2020 presidential election and electoral politics gear up for even more fireworks, the outgoing Assembly Majority Leader Jim Steineke, R-Kaukauna, takes his leave from the Legislature. He talked about how candidates clinging to a focus on 2020 are doing themselves a disservice. Milwaukee Mayor Cavalier Johnson said the city looking set to land the Republican National Convention in 2024 means millions of dollars for the city and showcase its virtues in the national spotlight.
Rep. Jim Steineke
Assembly Majority Leader, (R) Kaukauna
Steineke was regarded as one of the highest ranking members of the Wisconsin Legislature's Republican caucus to come out as a "never Trumper," but said the sticking power of Donald Trump and the former president's involvement in Wisconsin's investigation into the 2020 election does not factor in his decision to retire from office. Still, he said other politicians should move on.
Steineke: "I think anybody that is focused on 2020 — the 2020 election, whether it's in the primary or in the general — is probably doing themselves a disservice because I think a vast majority of people have moved on from that issue, although there are concerns over how the election was administered in some ways. So I think those things are appropriate to look at. But if we're talking "rigged" or "stolen" elections, I don't think that's going to help anybody running for office. I believe it was valid. I do. I haven't seen any evidence to prove otherwise."
Cavalier Johnson
Milwaukee Mayor
Milwaukee is all but certain to beat out Nashville and other bidding U.S. cities in getting the nod to host the 2024 Republican National Convention. But how does a Democratic mayor leading a Democratic-majority city that helped win the 2020 election for Joe Biden reconcile hosting the opposite party?
Johnson: "Look, I am a Democrat and proudly so — and I campaigned very hard for Joe Biden to win the presidency in 2020 and will do so again in 2024 when he runs for reelection. This is a thing: We can be of opposing parties, but that doesn't mean that we don't have to be welcoming. We can put on a great convention, bring on again the eyes of the country — the world — to Milwaukee, or move Milwaukee from best-kept secret status to a known commodity and a place where people want to go and do business, having millions of dollars invested into our local economy, providing resources to thousands of workers in our tourism and hospitality industry, and still keep our principles. The Republican National Convention coming here presents Democrats here in Milwaukee and in Wisconsin with the largest stage in the world to combat the platform of the Republican Party."
Watch new episodes of Here & Now at 7:30 p.m. on Fridays.
---
Recent Here & Now
//php dynamic_sidebar( 'news-sidebar-2' ); ?>