'Here & Now' Highlights: Mike Welvaert, Wisconsin Attorney General Josh Kaul, Renee Ernsting
Here's what guests on the April 21, 2023 episode said about flooding along the Mississippi River, criminal charges against a defrocked Catholic cardinal and crisis in the childcare industry.
By Frederica Freyberg | Here & Now
April 24, 2023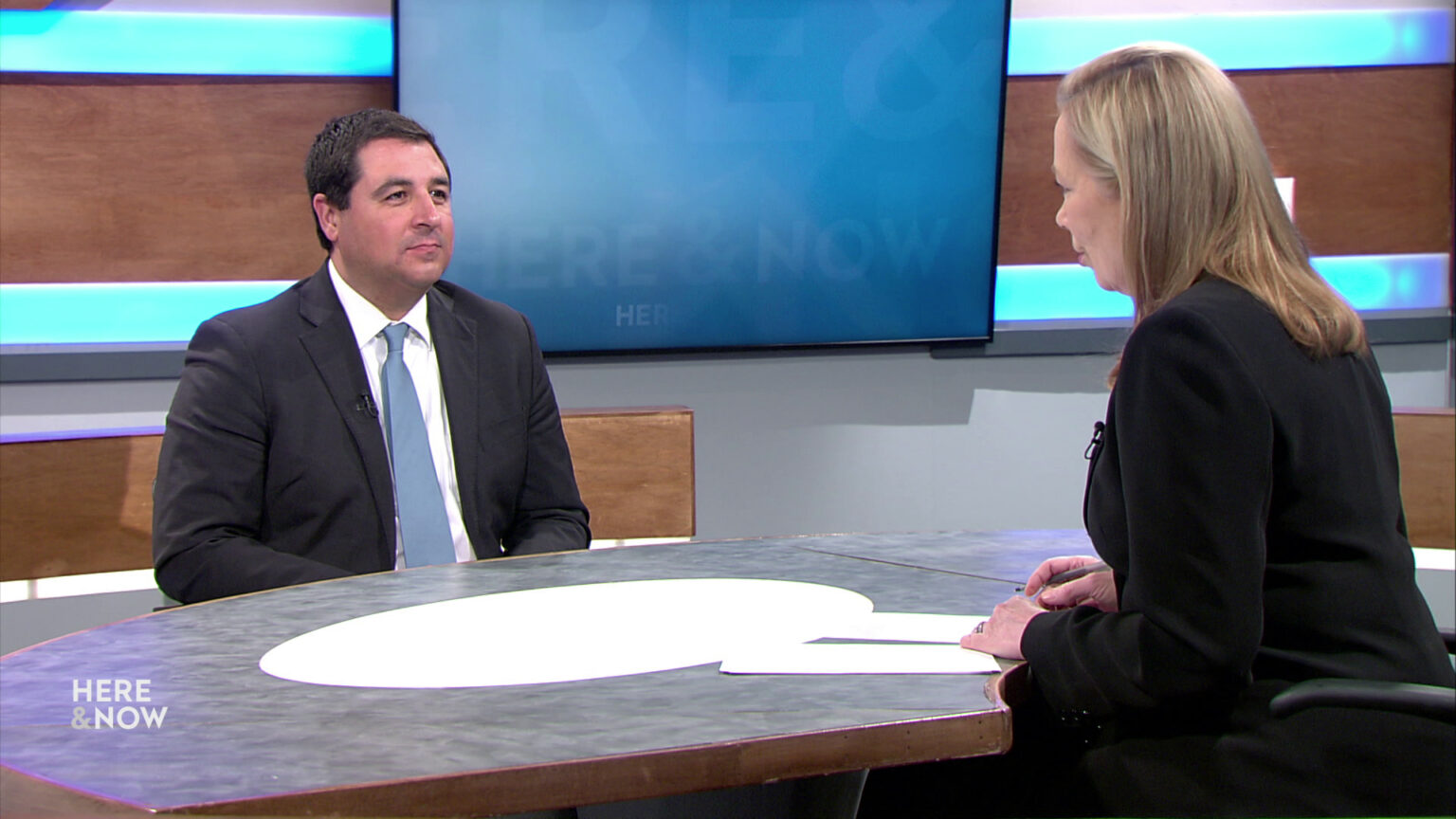 ---
The National Weather Service is forecasting major flooding as the Mississippi River rises to historic levels — hydrologist Mike Welvaert urged residents to prepare for the high water. Theordore McCarrick, a former Catholic cardinal was charged in Walworth County Circuit Court with sexual assault, stemming from a report to the state's Clergy and Faith Leader Abuse Initiative — Wisconsin Attorney General Josh Kaul discussed the importance of the case. Daycare providers in Wisconsin can barely keep their doors open with a shortage of staff due to low wages, even as families are at the breaking point with the cost of the care — Renee Ernsting, director of the Child Care Partnership program in western Wisconsin described "a broken business model."

Mike Welvaert
Hydrologist, National Weather Service
The Mississippi River is expected to crest at least four feet above flood stage in La Crosse by the end of April. The National Weather Service forecasts major flooding that's likely to involve "extensive inundation of roads and structures and/or significant evacuation efforts." Gov. Tony Evers has declared a state of emergency and activated the Wisconsin National Guard. Welvaert has been tracking hydrology monitors along the river, where communities on both the Wisconsin and Minnesota sides are projected to experience major flooding.
Welvaert: "This flooding that we're expecting this year – you know, the Mississippi does experience flooding many years — but this year in particular, the water levels are quite a bit higher than we usually see. As a matter of fact, it's looking right now like we're going to see crests somewhere near what happened in 2001, maybe to 1969 — some of the really big floods, the really big flood years that we had. So it's looking like a top two or a top three crest along the Mississippi River through that area."
Josh Kaul
Wisconsin Attorney General
The state Attorney General's Clergy and Faith Leader Abuse Initiative has sought testimony from survivors for two years. It has completed 248 reports of abuse in that time, and has led to charges of sexual assault against Theodore McCarrick, a defrocked Catholic cardinal. Many of the reports to a phone tip line and online reporting system come from victims who were silent for decades. Kaul discussed how building trust among survivors is a priority of the initiative.
Kaul: "I think for a lot of survivors, having a safe and trusted place is part of what's caused them to report. There are people who for decades have not previously reported abuse. And there are other people who did report that abuse to trusted people and sometimes church officials, sometimes to law enforcement, and didn't get the kind of response that they should have. I hope that people have seen how committed we are to conducting a full and thorough review, and the number of reports we've received and some of the results that we've gotten from those reports, I think, shows how committed we are to this."
Survivors can submit reports to the Clergy and Faith Leader Abuse Initiative phone tip-line 1-877-222-2620 as well as via its online reporting tool at supportsurvivors.widoj.gov.
Renee Ernsting
Director, Child Care Partnership
The average cost in Wisconsin of infant care tops $12,000 a year. At the same time, child care providers struggle to stay in business due to a shortage of staff. Recruiting and retaining early learning teachers with higher pay and benefits only makes the care more expensive for parents, many of whom already can not afford the cost. A state program introduced in 2021 helped defray costs for providers using federal funding and is credited with keeping 3,000 child care businesses afloat. Ernsting described how parents and providers are bracing for higher prices as that program funding is being reduced in May.
Ernsting: "We're really concerned about that. We have people reporting that their prices for childcare will go up between 20% and 40%. I am very concerned that parents won't will not be able to afford that. It will come down to what we're hearing from a lot of families that we're talking to, is that one of the people will not be working anymore. And we already have a workforce crisis in every other industry. I'm talking to employers on a regular basis and workforce development agencies and things like that. So that is a real wall to hit here in western Wisconsin, where we will just not have workers if moms or dads are staying home to care for children."
Watch new episodes of Here & Now at 7:30 p.m. on Fridays.
---
Recent Here & Now
//php dynamic_sidebar( 'news-sidebar-2' ); ?>