'Here & Now' Highlights: Michael Osterholm, Sara Shaw
Here's what guests on the August 18, 2023 episode said about lessons learned from the COVID-19 pandemic and a surge in teacher turnover around Wisconsin.
By Frederica Freyberg | Here & Now
August 21, 2023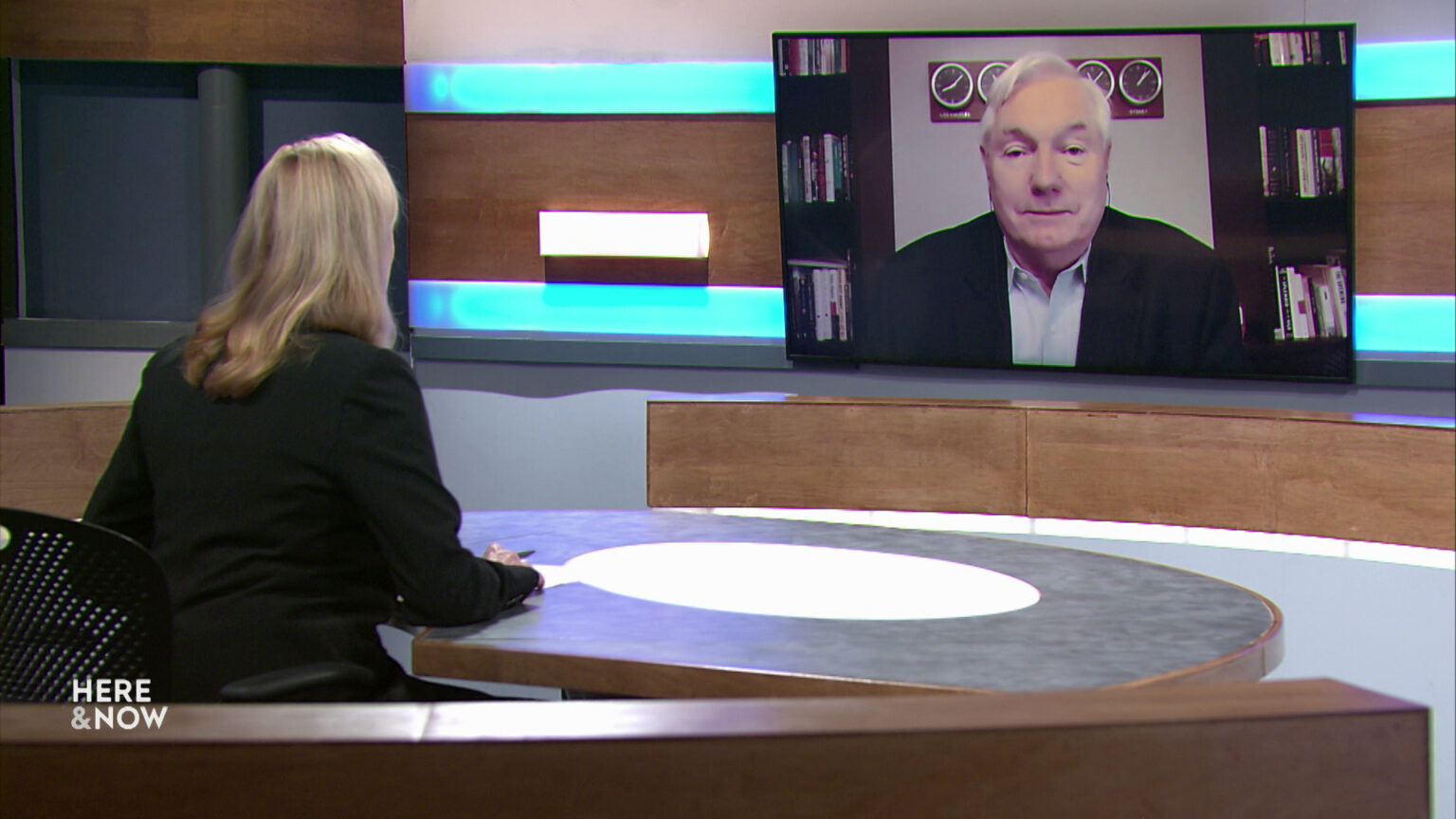 ---
There's yet another new COVID-19 variant circulating and several counties in Wisconsin show higher concentrations of the virus in wastewater — Michael Osterholm, a former Biden White House public health advisor said the disease is with us to stay. The 2022-23 K-12 school year in Wisconsin showed a record turnover rate of teachers, most acute in rural and urban (but not suburban) districts — Wisconsin Policy Forum researcher Sara Shaw said reasons for teachers' departures include better prospects outside the classroom.

Michael Osterholm
Director, University of Minnesota Center for Infectious Disease Research and Policy
Osterholm described lessons learned from the COVID-19 pandemic. One of these lessons three-and-a-half years after the virus spread around the world is that reliable data is vital and transparent dissemination of it to the public can help inform the best responses. He cites the closure of schools as a case in point, saying they should not be shut down except in rare instances. At the start of the covid outbreak, school-aged children were not at highest risk and should have stayed in class, he said.
Osterholm: "The other thing that really is challenging is that public health has, as a discipline, always relied on basically the trust of the people. The belief that, in fact, we were doing what was right for the population to protect them against, in this case, the virus. You know, we've lost a lot of the trust and the support of the public over the last several years because they felt like we were not being truthful when we should have said we don't know. We made statements that suggested we knew more than we did. And then it turned out to be wrong. So I think we have a lot of work yet to do for the next pandemic. If I had to give you my best professional judgment, I would say we're less prepared for a pandemic today than we were in 2019."
Sara Shaw
Senior education researcher, Wisconsin Policy Forum
The Wisconsin Policy Forum has released a report on the turnover rate of teachers across the state. Its data from 2009 to 2023 showed that the most recent academic year saw record numbers of teachers either leaving their districts or the profession altogether. The report found that in the 2022-2023 school year, the turnover rate was nearly 16% with 9,742 teachers moving or leaving their jobs.
Shaw: "It leaves children without consistency. So that means both that without consistency of relationships, of being able to know that there's an adult in a classroom there for them, but also consistency in the school culture. It can be very hard in a school that is facing a lot of churn of teachers to maintain an identity, or to maintain any kind of change improvement processes that a leader or a district might be trying to undertake. So it can be done. Certainly in cases where perhaps there is a less effective teacher being replaced by a more effective teacher, maybe that's a good thing, but that's often not the way that the movement goes. And typically it's our students who pay the price."
Watch new episodes of Here & Now at 7:30 p.m. on Fridays.
---
Recent Here & Now
//php dynamic_sidebar( 'news-sidebar-2' ); ?>