Here & Now' Highlights: Jeff Mandell, Sen. Rachael Cabral-Guevara, Dr. Don Lee, Abigail Swetz and Tim Peerenboom
Here's what guests on the August 4, 2023 episode said about a redistricting lawsuit filed with the Wisconsin Supreme Court, a bill to license independent advanced practice nurses, and the state's report on high numbers of students being secluded or restrained.
By Frederica Freyberg | Here & Now
August 7, 2023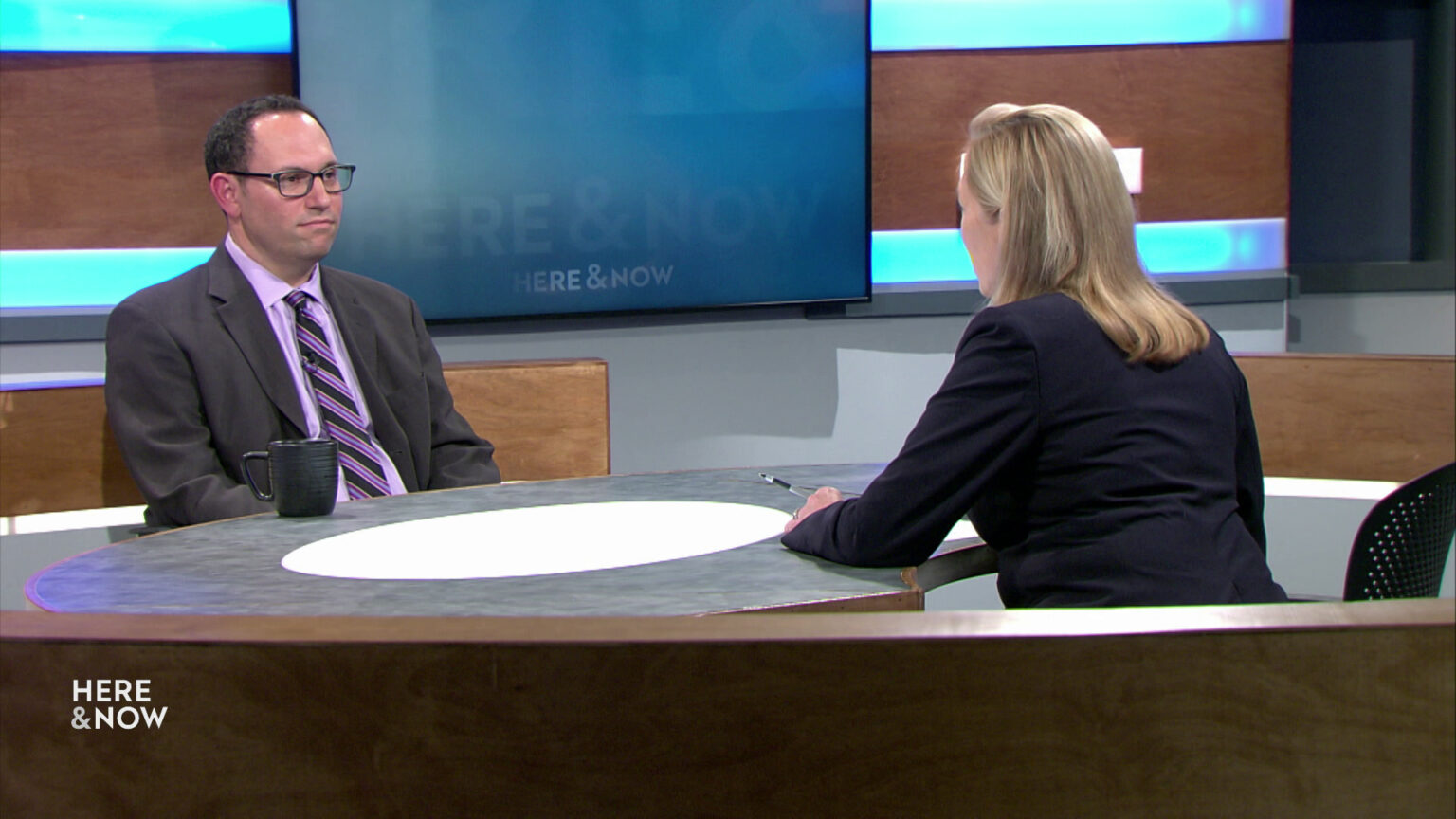 ---
As soon as new Wisconsin Supreme Court Justice Janet Protasiewicz was sworn into her 10-year term, a left-leaning law firm filed a lawsuit over Wisconsin's legislative district maps — attorney Jeffrey Mandell detailed the challenge. A proposed bill in the state Legislature would allow advanced practice registered nurses to operate independent of physician oversight — nurse practitioner and state Sen. Rachel Cabral-Guevara, R-Appleton, discussed the measure she authored, while Dr. Don Lee explained why the Wisconsin Medical Society opposes the bill in its current form. Department of Public Instruction spokesperson Abigail Swetz and consultant Tim Peerenboom responded to criticism over the number of seclusion and restraint incidents of mostly grade-school students.
Jeff Mandell
Co-founder and attorney, Law Forward
Less than 24-hours after Justice Janet Protasiewiz took the bench, Law Forward filed its long-expected lawsuit challenging the constitutionality of Wisconsin's maps for its legislative districts put in place during the previous redistricting cycle. Mandell explained why this case is focusing on the Assembly and state Senate maps.
Mandell: "This suit is really about the Wisconsin Constitution and the fact that the gerrymander and the current maps violate the Wisconsin Constitution. No one has ever asked these questions before. But we believe that the extreme partisan gerrymander that we have that distorts our government in Wisconsin violates several provisions of our state constitution, including the Equal Protection Clause, the right to free speech, the right to free assembly, and the Preservation of Free Government Clause that is in Article I, Section 22 of the Constitution. In addition, there are other problems with our current maps, including that they fail to meet even the bedrock requirement in the Constitution that the districts be contiguous. That is, that all the people who live within a district and have one representative all live within one block on a map. That's not the case. And on top of it, the way these maps were imposed by the Supreme Court last year violates our separation of powers."
Sen. Rachael Cabral-Guevara
(R) Appleton
Given a health-care provider shortage in Wisconsin, proposed legislation would, for the first time, create a separate professional license for advanced practice registered nurses. This classification of nurses includes certified nurse midwife, certified registered nurse anesthetist, clinical nurse specialist and nurse practitioner. Under the bill, they would be able to practice without physician oversight. Sen. Cabral-Guevara said the new licensing law is needed given shortages of health care workers in the state.
Cabral-Guevara: "Dropping these regulations that we currently have, it will open the door for affordability. It will open the door for access, and it will continue to provide a valuable service that many patients here in Wisconsin seek."
Don Lee, M.D.
President, Wisconsin Medical Society
The Wisconsin Medical Society opposes legislation that would expand licensing for advanced practice registered nurses, or APRNs, at least in its current form. As a practicing physician, Lee said he worked hard over many years for his medical degree and licensing. He would like the legislation affecting APRNs to require they have four years of practice, instead of the two required in the bill.
Lee: "Our position is to require four years of real-world, team-based care, better experience before an APRN can advance to practice independently. Current law does not allow that… we have moved in supporting independent nursing practice with modifications."
Abigail Swetz
Communications director, Wisconsin Department of Public Instruction
Tim Peerenboom
School psychologist and education consultant, Wisconsin Department of Public Instruction
A civil-rights lawyer examined new data that shows thousands of instances of grade school children with disabilities being secluded and restrained in Wisconsin schools in the 2021-22 academic year, calling these practices abusive and the state Department of Public Instruction's response inadequate. The agency took issue with criticism of its response. Swetz said most schools are not using seclusion and restraint with students and Peerenboom described how the state is using the data to reduce these actions.
Swetz: "The majority of our schools actually are not using this last resort because we don't have to get to that point. And there absolutely are lessons that we are learning about the structures and systems that we need to put into schools to make sure that they are trauma-informed and able to never reach this last resort. Also, we've learned so much about the staffing that's needed in that space. That is one of the reasons we've been talking so much about trying to make sure we have the mental health supports we need for our students in our schools."
Peerenboom: "We have a workgroup, a team that works on how do we want to address what we refer to as sort of outlier schools that have higher numbers of seclusion and restraint. So when we get those in response, when we review the data that we get each year, we directly contact those schools who have higher numbers and work with them to identify sort of the root cause of what's causing those higher numbers and provide coaching, technical assistance, training to help reduce those numbers."
Watch new episodes of Here & Now at 7:30 p.m. on Fridays.
---
Recent Here & Now
//php dynamic_sidebar( 'news-sidebar-2' ); ?>