'Here & Now' Highlights: Jay Rothman and Josh Kaul
This is what guests on the June 16, 2023 episode said about recent decisions by the Joint Finance Committee to cut funding for the state Office of School Safety and UW System.
By Zac Schultz, Steven Potter | Here & Now
June 19, 2023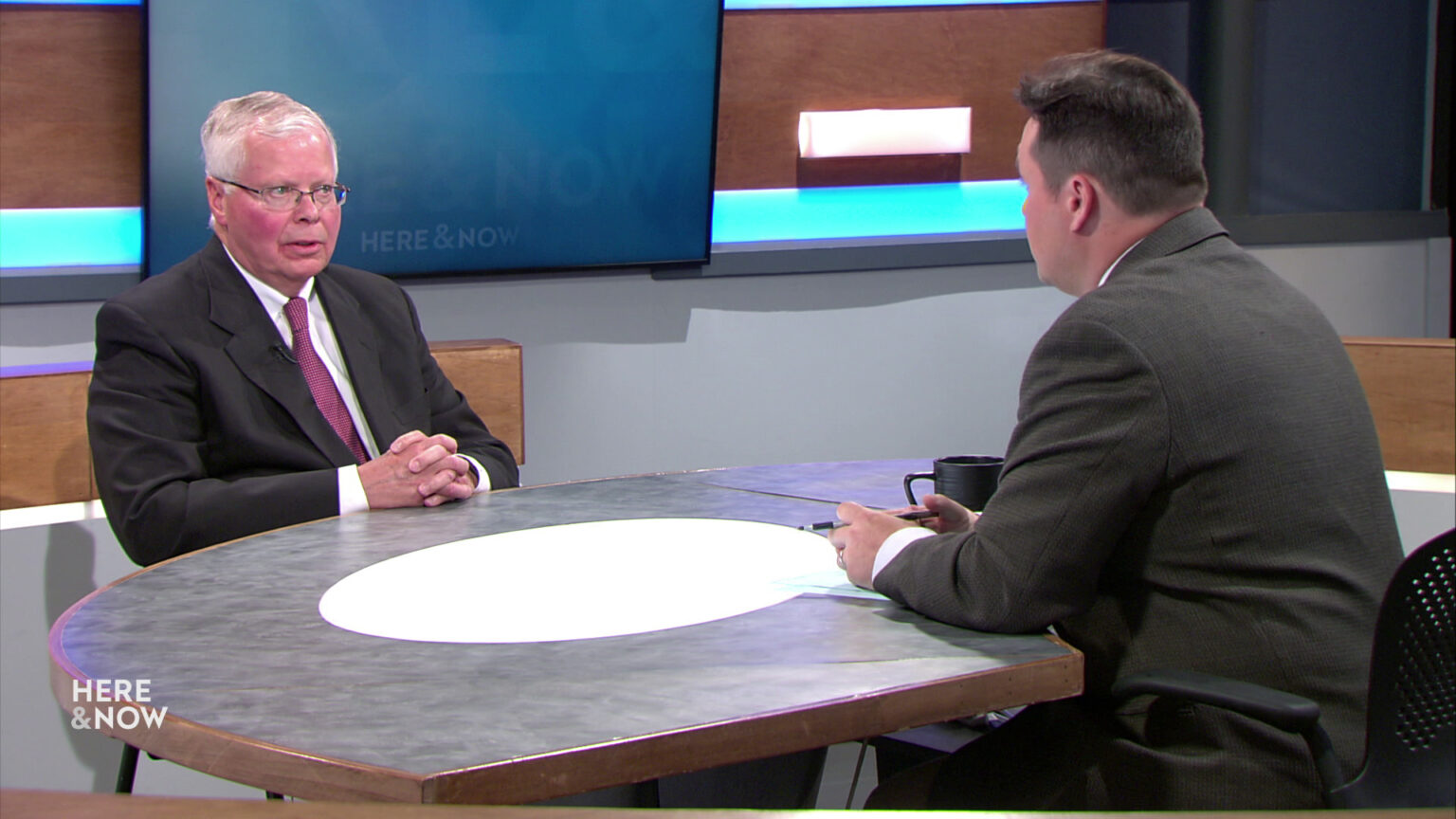 ---
New developments in the state budget process this week included the Joint Finance Committee proposing significant cuts to the UW System and the state's Office of School Safety. UW System President Jay Rothman discusses the impact such cuts would have on universities and state Attorney General Josh Kaul explains how cuts to school safety programs will put children at risk.
Jay Rothman
President, University of Wisconsin System
Republican Assembly Speaker Robin Vos said he wants to see the UW System budget cut by

$32 million

in order to force the UW to eliminate positions related to Diversity, Equity and Inclusion.

Rothman said the system was hoping for a 4% increase in the budget, even though that would lag inflation. He said a budget cut would have catastrophic consequences for the UW System and the state economy. "That…really is going to threaten accessibility for our students in the state and it's going to threaten affordability in the state of Wisconsin. And that's really what we're focused on. We're focused on helping Wisconsin win the war for talent. We don't have enough engineers and nurses and data scientists and so forth in the state. Those jobs are going to leave our state unless they're filled here, which is going to hurt Wisconsin's long term economic viability." 

He also said he supports DEI efforts in the UW System. "I have reiterated on a number of occasions my support for DEI. I came from the private sector. In the firm that I was in, we focused on that because it was good business, it was important. My support for DEI has not wavered." 
Josh Kaul
Wisconsin Attorney General
Kaul said Republicans on the Joint Finance Committee were jeopardizing school safety when

they voted

not to renew funding for the Office of School Safety.

This office was created in 2018 under a law signed by then-Gov. Scott Walker with the intent for it to work with schools to establish relationships with local law enforcement agencies and the Wisconsin Department of Justice to create safety plans in the event of school shootings.

Kaul said the loss of the office would also eliminate a tipline related to school safety. "We've now received thousands of contacts through that line and it includes things like reports about a student who had a gun on a bus. We got that information to local [law enforcement] and then that gun was recovered and an arrest was made. In another case, there was a student overheard talking about meeting up with a stranger on the Internet. We got resources to that student [by] working with local partners. That student didn't ultimately meet up with a stranger. And in another case, there was discussion about a potential planned school attack where there was a response that happened and there was a check done to make sure the school was kept safe. That kind of information prevents violence from happening in our schools. And there's nothing that's in place that would replace that." 
Watch new episodes of Here & Now at 7:30 p.m. on Fridays.
---
Recent Here & Now
//php dynamic_sidebar( 'news-sidebar-2' ); ?>