'Here & Now' Highlights: Greg Hartjes, Dr. Amy Domeyer
Here's what guests on the Sept. 9, 2022 episode said about an Appleton school district referendum and a shortage of OB-GYNs in Wisconsin.
By Aditi Debnath | Here & Now
September 12, 2022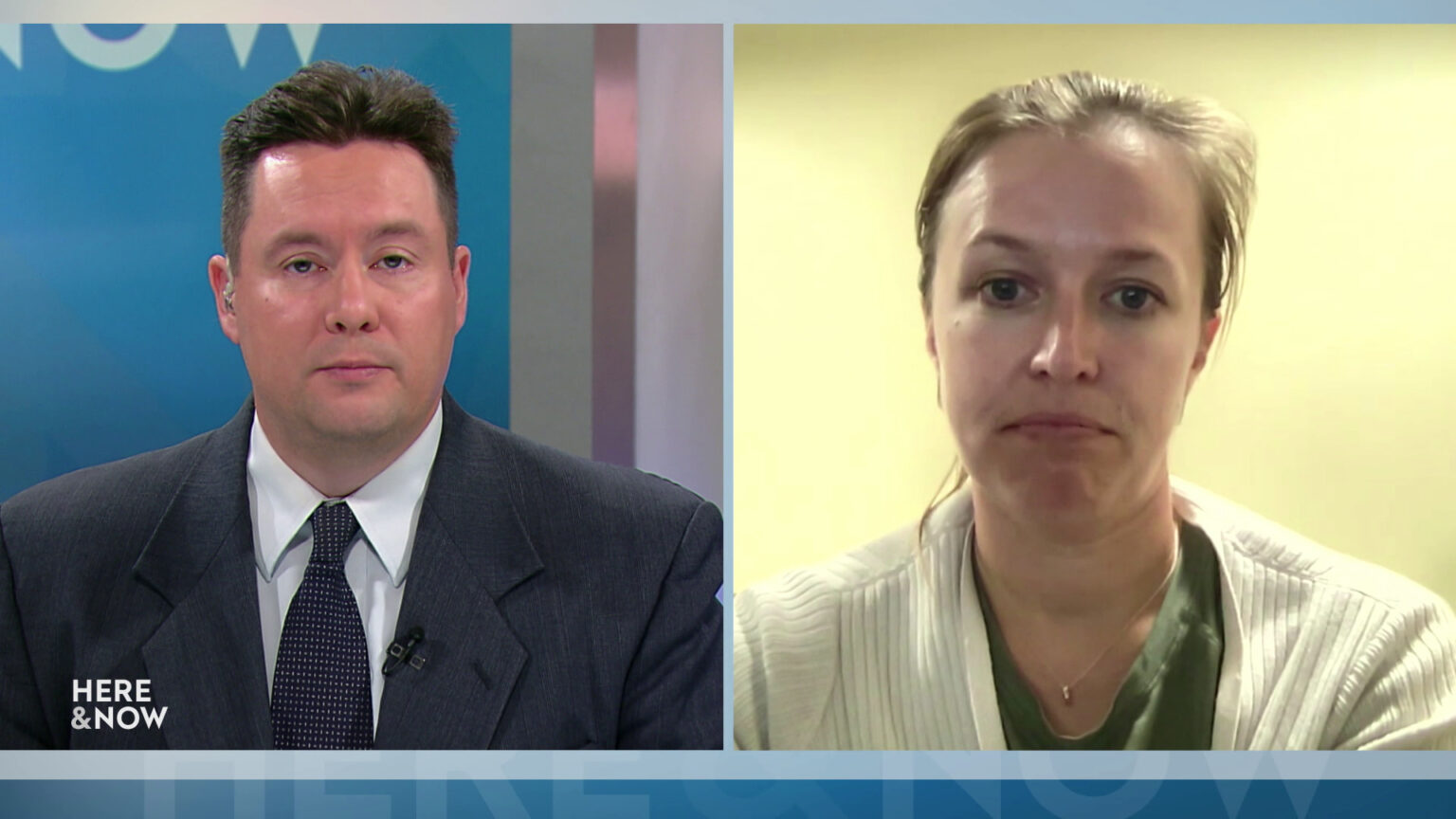 ---
The Appleton Area School District is one of 58 districts around Wisconsin that will have referendums on the November 2022 ballot asking voters to exceed the local revenue limit, and its Superintendent Greg Hartjes explains why the Fox Valley community is requesting a $5 million annual funding increase. Dr. Amy Domeyer discusses how a nationwide OB-GYN shortage is affecting Wisconsin following Mayo Clinic's announcement that its facility in Barron County will no longer provide childbirth services.
Greg Hartjes
Superintendent, Appleton Area School District
Hartjes said the Appleton school district's request for an additional $5 million in annual operating costs above the state levy limit will go towards three different needs. In addition to new STEM classes and staffing for a new elementary school, nearly half of the funds will go towards additional staffing for early elementary grade levels.
Hartjes: "There's three parts to the 5 million.The first is $2.2 million for additional staffing at the kindergarten, 1st and 2nd grade level, and that came out of the pandemic. What happened in the fall of 2020 is we were looking to keep students in person, but safely distanced within classrooms. We couldn't do that with our normal staffing where we have 25 to one, so we reduced class sizes to 21. What our teachers and principals found out is that they really were able to meet the needs of students much better with 20 students in a classroom, especially around those grades where we're teaching early reading and writing skills. So, coming out of the success of the pandemic with small class sizes, we're asking our community to support kindergarten 1st and 2nd grade class sizes being reduced to 20 to one in perpetuity."
Hartjes said that Appleton School District's funding request, one of dozens around Wisconsin in the 2022 election cycle, could have been offset by increased funding from the state, but the district's operational costs have significantly increased due to inflation.
Hartjes: "Had we gotten that increase, that would've gone towards more of our operations. Some of that may have been able to offset the $5 million, but our reality is that we have inflationary increases: busing costs and obviously staffing when we're talking about health insurance increases and wanting to be able to give maybe a 2% compensation increase to our employees. So we put all of that together, and we need $4-5 million in new revenue every year just to cover our operational increases."
Amy Domeyer, M.D.
Wisconsin legislative chair, American College of Obstetricians and Gynecologists
The complex nature of maternity care, the COVID-19 pandemic and the uncertainties of politics are some of many factors causing a nationwide shortage of obstetrician and gynecologists, which is particularly challenging for patients seeking care in rural Wisconsin.
Domeyer: "It's challenging in that maternity care in general is undervalued compared to other health services, so that can impact decisions for folks going into OB-GYN but also for hospitals in terms of continuing OB-GYN services because it does require a complex system of folks to ensure that we're providing safe access to care. Certainly there are incentives for folks to try to get people to these rural areas, and I think the institutions in Wisconsin have an eye to that. Specifically, the University of Wisconsin has a rural track for their OB-GYN residents, which is one of those unique things in the country. I think we're feeling, in general, health care shortage[s] with respect to a lot of the things that are happening more recently with the covid pandemic, with recent legislative interference into OB-GYN practice, that are further exacerbating some of the challenges."
Watch new episodes of Here & Now at 7:30 p.m. on Fridays.
---
Recent Here & Now
//php dynamic_sidebar( 'news-sidebar-2' ); ?>