'Here & Now' Highlights: Gracie Skogman, Tanya Atkinson, Charles Franklin, Dr. James Conway
Here's what guests on the June 24, 2022 episode said about the U.S. Supreme Court's decision in Dobbs v. Jackson, polling the 2022 Wisconsin primaries and authorization of COVID-19 vaccines for younger children.
By Aditi Debnath | Here & Now
June 27, 2022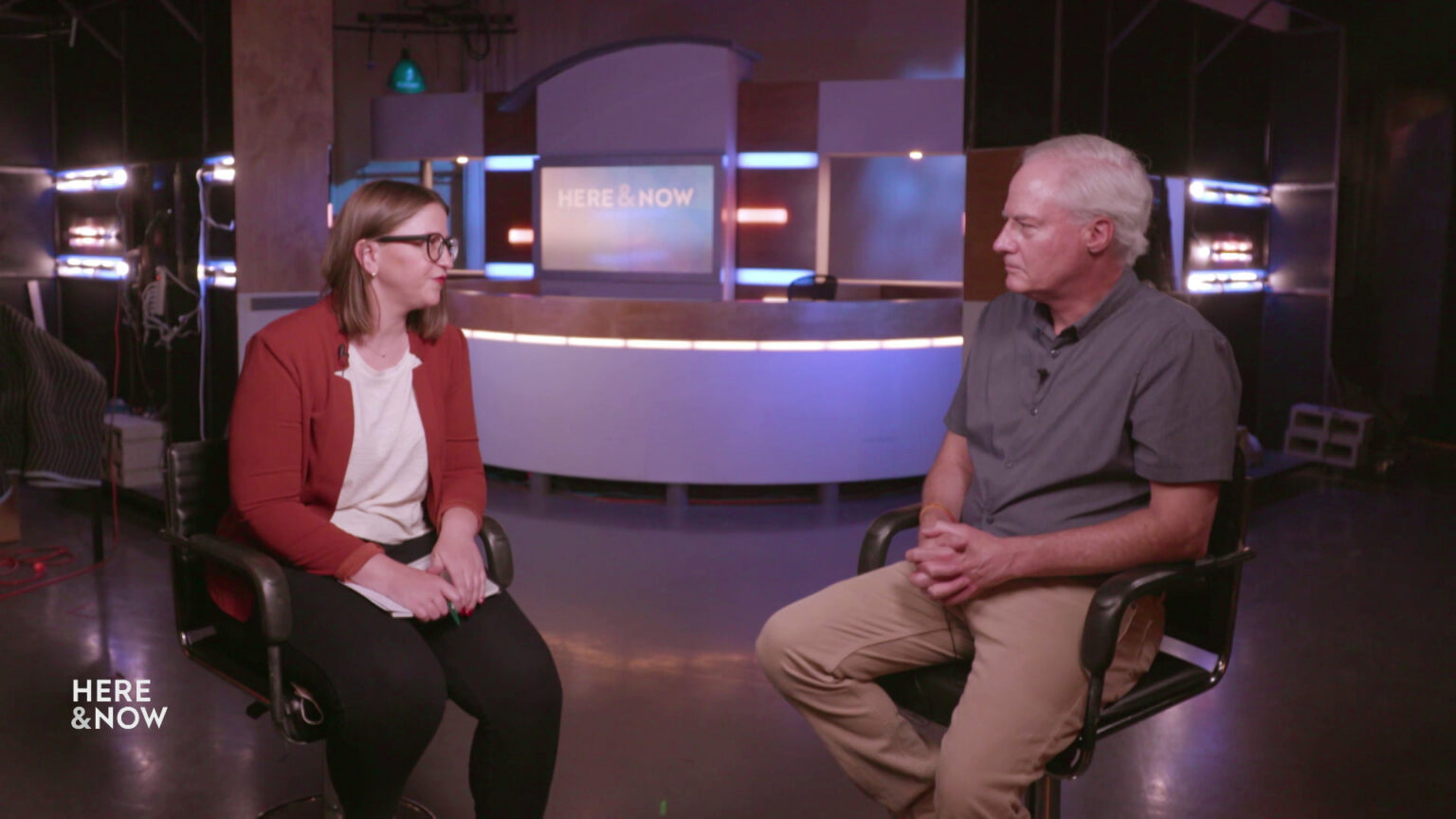 ---
Gracie Skogman of Wisconsin Right to Life and Tanya Atkinson of Planned Parenthood of Wisconsin reacted to the U.S. Supreme Court's decision in Dobbs v. Jackson, which overturned its 1973 Roe v. Wade decision and ended nearly 50 years of constitutional protection for abortion. Charles Franklin, director of the Marquette Law School Poll, discussed what its June 2022 findings mean for Wisconsin's partisan primaries for governor and the U.S. Senate. Pediatric infectious disease specialist Dr. James Conway discussed approval of COVID-19 vaccination for children under five years of age.
Gracie Skogman
Legislative director, Wisconsin Right to Life
Gracie Skogman is legislative director for the anti-abortion advocacy group Wisconsin Right to Life. She discussed the organization's next steps following the U.S. Supreme Court's decision in Dobbs v. Jackson to overturn Roe v. Wade and delegate abortion policy to the states. Skogman said the group will focus on providing resources to women challenged by pregnancy.
Skogman: "Our focus right now is calling on our attorney general and district attorneys to ensure that that law is effective at saving lives. But we are certainly willing and preparing for further action we can take legislatively if more needs to be done to protect preborn lives. But I think our main focus is really on supporting women who are facing these challenging or unexpected pregnancies. We realize that they will be in need of support, potentially medical care, housing, all of those concerns. And we want to increase the efforts of the pregnancy resource centers and maternity homes so that they are able to fill in the gap for those women."
Tanya Atkinson
President and CEO, Planned Parenthood of Wisconsin
Tanya Atkinson is president and CEO of Planned Parenthood of Wisconsin, which provides women's health and family planning services in the state and stopped providing abortion services upon the U.S. Supreme Court's decision in Dobbs v. Jackson. Atkinson said the organization will continue to provide support to people seeking reproductive health care.
Atkinson: "We had 70 patients with appointments over the next couple of days — and, you know, these are our friends, these are our families, these are our neighbors. This is the human impact of of these policy decisions, even in the face of the reality that the majority of Wisconsinites think access to abortion should be safe and legal. Planned Parenthood here in Wisconsin remains open across the state. If somebody needs an abortion, we ask that they contact us and we can help them in a variety of different ways. We can provide some of the health care that is not specifically abortion. We have navigators that specifically can help them both find appointments as well as financial resources that they might need. And we can and we will be there for people, and when they return home again for any aftercare or any of the array of other services that we provide."
Charles Franklin
Director, Marquette Law School Poll
Charles Franklin, director of the Marquette Law School Poll, discussed its June 2022 findings in the Republican primary for governor and Democratic primary U.S. Senate, as well as where voters stand on incumbents. Franklin said approval ratings for Gov. Tony Evers and U.S. Sen. Ron Johnson are low despite the high percentage of support each candidate receives from their partisans.
Franklin: I think it's a surprise only to the extent that Sen. Johnson's favorability numbers have been underwater – more unfavorable than favorable – for a good long while now, but I think you're also seeing the power of party to bring people back to their party's candidate. We see that with Johnson among Republicans. He gets a significantly higher percentage of the vote than he gets favorability ratings from Republicans. Among Evers, it's Democrats who are disapproving but are nevertheless voting for him. And so in both of these cases, you see the power of party."
Dr. James Conway
Professor and infectious disease specialist, University of Wisconsin-Madison Dept. of Pediatrics
Pediatric infectious disease specialist Dr. James Conway explains the importance of COVID-19 vaccination being approved for children ages 6 months to 5 years old. Conway discussed how the disease remains very unpredictable and that vaccines are the safest way to protect against serious outcomes from infection.
Conway: "This virus is unpredictable. As much as we think we understand it, it does things and it changes that actually then leads to unexpected consequences, some of which are pretty unfortunate. So I think it's a false narrative to convince ourselves that the virus is somehow getting milder or less invasive or less transmissible. I think the other thing is that this virus keeps changing, and as it keeps mutating, people are not maintaining their immunity. But we can't let ourselves be fooled by predicting that then they're going to be protected and have a milder case or have no infection when it comes around. So we've got a tool now that is extraordinarily safe in all these studies that we've done. I think that's really where we're looking at these as being something that's trying to give essentially equitable protection to all age groups, so that they're protected against the worst outcomes that can happen, as we continue to learn about this really rapidly changing dynamic of this pandemic in front of us."
Watch new episodes of Here & Now at 7:30 p.m. on Fridays.
---
Recent Here & Now
//php dynamic_sidebar( 'news-sidebar-2' ); ?>