'Here & Now' Highlights: Erin Barbato, Mordecai Lee
Here's what guests on the Jan. 28, 2022 episode had to say about Kevin Nicholson entering the Republican race for governor of Wisconsin and the resettlement of Afghan refugees around the state.
By Frederica Freyberg | Here & Now
January 31, 2022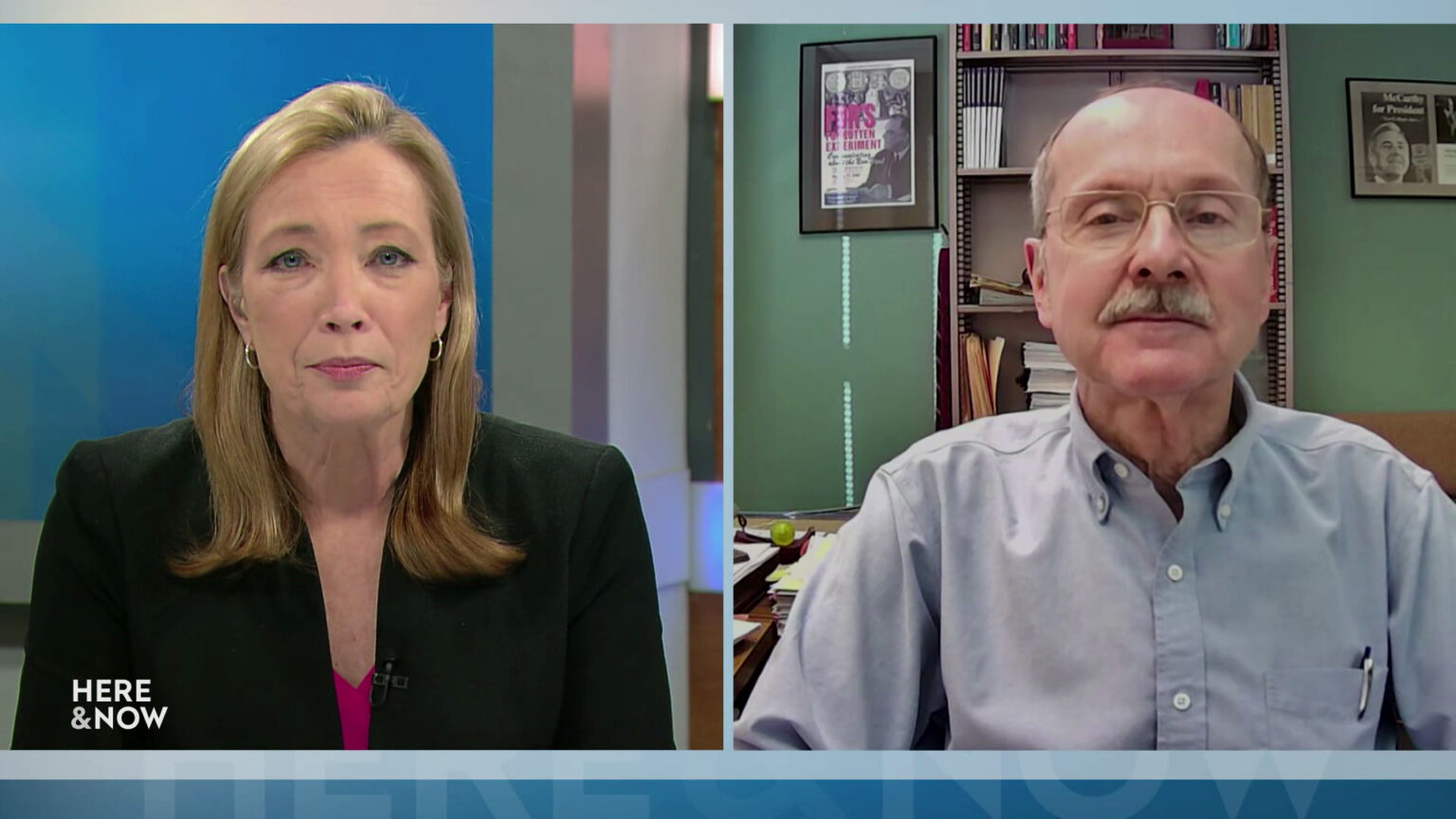 ---
More than 13,000 Afghan refugees landed in Wisconsin at Fort McCoy near Tomah in August 2021 and are now being resettled across the state and nation. Not only did they face trauma in being airlifted suddenly from Kabul, but continue to face uncertainty about their futures, including the legal process for obtaining legal immigration status in the U.S. that's described as complex. In Wisconsin electoral politics, a new Republican candidate — Kevin Nicholson — entered the race for governor, setting up a primary battle with former Lt. Gov. Rebecca Kleefisch.
Erin Barbato
Director, University of Wisconsin Law School Immigrant Justice Clinic
The Immigrant Justice Clinic provides legal services to Wisconsin's immigrant community. Barbato and her students worked with Afghan refugees at Fort McCoy and have wrapped up work there as officials at the base expect everyone to be resettled by the end of February. The majority of Afghan refugees evacuated to the U.S. are going through the asylum process instead of applying through the Special Immigrant Visa program. Many were hoping for a more expedited pathway.
Barbato: "A lot of people specifically with this situation were hoping there would be something called an Afghan Adjustment Act. We've had before it with the Cuban Adjustment Act, which would allow everybody who came in this emergent situation to have an expedited manner to obtain their lawful permanent resident status and then have a pathway to citizenship. But so far, it doesn't seem like there has been much movement in our Congress to make this happen."
This interview is part of a PBS Wisconsin/WPR WisContext collaboration, utilizing reporting, research and community-based expertise to provide information and insight about issues that affect Wisconsin.
Mordecai Lee
Professor emeritus, UW-Milwaukee
U.S Marines veteran and 2018 U.S. Senate candidate Kevin Nicholson entered the 2022 Republican primary for governor of Wisconsin, setting up a high-profile race with former Lt. Gov. Rebecca Kleefisch. Nicholson describes her as part of the "same, tired political class" in a jab at the state's Republican establishment.
Lee: "It's perhaps the only stance he can take. After all, he can't put himself to the left of Rebecca Kleefisch because that's not a winning formula for Republicans. So he seems to be going for, 'I'm the insurgent. I'm the Trumpian kind of guy. I'm to her right.' And generally speaking, I suppose we as voters should remember that we benefit from choices. It's good to have choices, but [the] culture of the Republican Party is very different from that of the Democratic Party. The Republican Party is much more organized in rank and file … So having a knock down drag out primary fight like this is more unusual than usual on the Republican side."
As described on his campaign website, Nicholson's platform is deeply conservative – as is Kleefisch on her campaign website. But which candidate resonates more with Donald Trump supporters and the former president himself?
Lee: "I think it's Rebecca Kleefisch, because she's the one who's standing by the member of the state Assembly [Rep. Timothy Ramthun] who wants to repeal the certification that Joe Biden won Wisconsin. She explicitly said that she supports him and she ever so vaguely criticized the [Assembly] Speaker [Robin Vos] for firing his aide and taking away his committee assignments. But on the other hand, I think in terms of style sort of combativeness, I think Nicholson would appeal more … to get the endorsement of President Trump. You need to do something about or say something about the 2020 election where the other candidate won't go. As far as saying in this fight, I'm not sure if there's any further they can already."
Pleasant Prairie business owner and billionaire Richard Uihlein has vowed his full support to help Nicholson win the primary and general elections, setting up a pricy battle with Kleefisch, whose latest finance reports show she raised more than $3.3 million in the first four months of her campaign.
Lee: "Money is the mother's milk of politics, and especially in the TV era — TV advertising is the thing that really counts. And so if you want to be a serious player in a statewide race, you've got to assume you're going to spend 5, 10, 15 million dollars in this case perhaps, to win the primary. I think what's going to be interesting about the sort of dynamics of this primary [is] they're both going to be well-funded. But the fact that there's a primary means that Republicans will have to vote in the Republican primary for governor. They can't vote in the Democratic primary for U.S. Senate. If there hadn't been a primary for governor on the Republican side, they all would have moved over and voted in that, and perhaps distorted the results of the Senate race."
Political newcomer Jonathan Wichmann is also running in the Republican primary for governor of Wisconsin.
Watch new episodes of Here & Now at 7:30 p.m. on Fridays.
---
Recent Here & Now
//php dynamic_sidebar( 'news-sidebar-2' ); ?>