'Here & Now' Highlights: Dr. Tony Thrasher
Here's what a guest on the May 12, 2023 episode said about guns and mental health.
By Frederica Freyberg | Here & Now
May 15, 2023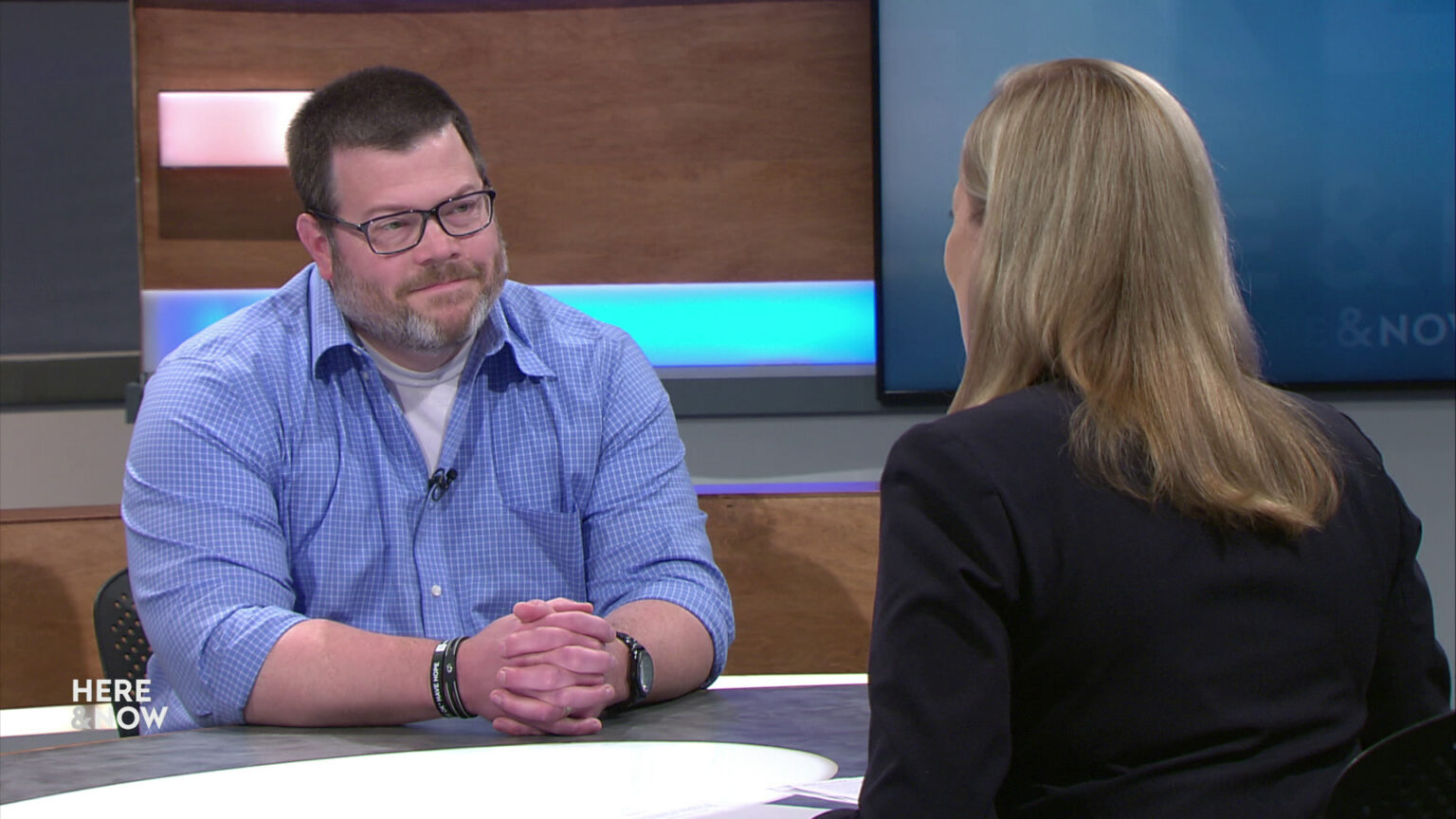 ---
The number one cause of adolescent death is now suicide across the nation and in Wisconsin, while 62% of all firearms deaths in the state in 2020 were suicide — psychiatrist Dr. Tony Thrasher considered a bipartisan bill that would offer help behind the counter at gun stores and ranges.

Dr. Tony Thrasher
President, Wisconsin Psychiatric Association
A bipartisan bill making its way through the Wisconsin Legislature would provide $150,000 over two years toward a grant program supporting suicide prevention at gun shops. The grant money could go to train staff at retailers who sell guns, firearm ranges and hunting lodges to recognize signs that someone is considering suicide, provide prevention materials, or provide voluntary firearm storage for the owner of the weapon.
Thrasher: "I think it's an excellent first step. Gun violence in Wisconsin — as gun violence nationally — is a public health issue and it's worsening. While most people think of gun violence and the focus is on externalized violence such as homicide or mass shootings, the majority of gun violence in most states now is suicide. So this is a really good first step and a public health sense of the community."
Thrasher thinks the point of contact with a gun salesperson is important.
Thrasher: "I think there's two components to it. One is I think what probably seems most apparent, which is if somebody is feeling impulsively self-harmful and they don't have a firearm, that is most likely where they would obtain a firearm. But I think the even bigger picture is one of culture. I think whenever you kind of look at the issue around firearms, it naturally can be divisive, even when we wish in a public health sense that it was not. And so in this case, by kind of setting up at that shop, we are starting a cultural shift that it's OK to talk about being suicidal and it's OK to talk about being depressed, even if you are someone who owns firearms or has family members who own firearms. I think it's a neat way to start breaking down some of that stigma and just opening up the conversation."
Watch new episodes of Here & Now at 7:30 p.m. on Fridays.
---
Recent Here & Now
//php dynamic_sidebar( 'news-sidebar-2' ); ?>