'Here & Now' Highlights: Dr. Stephen Hargarten, Tom Grieve, Noble Wray, Zac Schultz
Here's what guests on the July 8, 2022 episode said about the Independence Day parade mass shooting in Highland Park, Illinois, and the Wisconsin Supreme Court ruling that prohibits absentee ballot drop boxes.
By Frederica Freyberg | Here & Now
July 11, 2022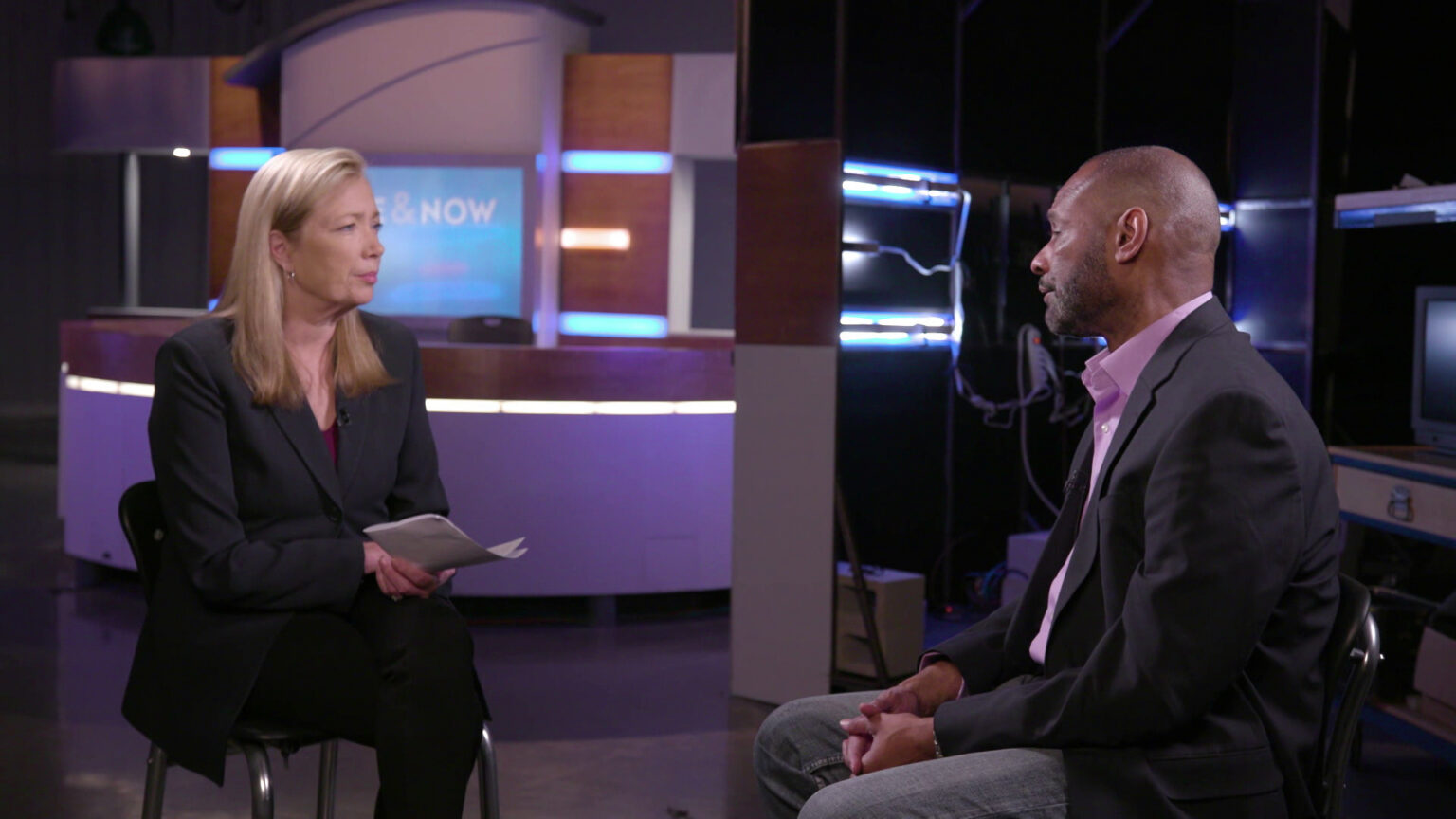 ---
The mass shooting at a Fourth of July parade in Highland Park, Illinois once again had the nation in mourning and in fear of random, lethal violence. When it was learned that before his arrest the shooting suspect made his way across the border into Wisconsin and considered shooting up a holiday celebration in Madison, it "became personal to the city's former police chief Noble Wray" The suspect used an AR-15 style rifle, described as a weapon of choice for mass shooters. AR-15's were first designed for military use but have become "America's favorite rifle,"' with firepower that exceeds other readily available weapons — emergency physician Dr. Stephen Hargarten and defense attorney Tom Grieve discuss their use. In election-related news, the Wisconsin Supreme Court ruled absentee ballot drop boxes can no longer be used in the state, with Here & Now senior political reporter Zac Schultz explaining the decision.
Stephen Hargarten, M.D.
Director, Medical College of Wisconsin Comprehensive Injury Center
As a Milwaukee emergency room physician, Hargarten has treated hundreds of gunshot patients, but with the growing incidence of mass casualty shootings across the United States he started researching the enhanced firepower of AR-15-style rifles and their "devastating wounding potential."
Hargarten: "In terms of, let's say, a 9-millimeter or 40-caliber bullet from a handgun, this rifle bullet is almost nine times greater in terms of its kinetic energy release. And its temporary cavity formation is about three to four times higher. So there's a big variation from caliber bullets, from handguns. And so we see the predictable outcomes of having devastating injuries because these bullets are traveling so fast."
Tom Grieve
Criminal defense attorney
Grieve said his heart goes out to the victims of the Highland Park shooting, saying "evil people doing evil things." He describes himself as a "zealous Second Amendment advocate" and zealously advocates that AR-15 style rifles be kept fully legal in the face of calls to ban them.
Grieve: "AR-15s and handguns both represent the pinnacle of self-defense protection. They represent, in essence, the pinnacle of the Second Amendment, which is more than simply self-protection, though that's certainly at its core. The Supreme Court has codified over the last 15 years and really all the way going back to 1939, the fact that ordinary military weapons and ordinary weapons in general are guaranteed constitutional protections."
Noble Wray
Former Madison Police Chief and policing consultant
When Highland Park police announced that the shooting suspect made his way into Wisconsin and had his eye on a Fourth of July celebration in Madison, Wray found it particularly frightening for the community.
Wray: "It gets closer and closer to home, so it becomes personal. And so what I thought was a number of things from a personal standpoint — I started to think about where we were, where my sons were, where my grandkids were that day and what we were doing. Could they come into harm's place from a law enforcement standpoint? It was, you know, how are they responding? What are some of the techniques that they're using to respond? Because it's not common for a mass shooter to leave the scene. Generally, they are typically arrested or there's a "suicide by cop" or they're arrested pretty close to the scene. So for someone to leave a mass shooting with that much devastation, make it not only across state lines to another city — that's rare. And thank God it's rare. But it was really a tense moment, I think, for a number of people in the area."
Zac Schultz
Senior political reporter, Here & Now
The Wisconsin Supreme Court ruled July 8 that absentee ballot drop boxes cannot legally be used in the state. The boxes were used statewide during the COVID-19 pandemic, but are now banned with the ruling. Schultz described what absentee voters must do now.
Schultz: "I have my absentee ballot right here. We're about a month away from the August primary election. And I can either put this in a mailbox, in my mailbox or in one of the official federal mailboxes. It looks an awful like a drop box, but it's not a drop box, (but) is a federal mailbox — big distinction now, according to Wisconsin law, or I can physically bring it to the clerk, my municipal clerk, where I would vote and hand it in there, or I can bring it to the poll on voting day. What I can't do is I can't give it to someone else to bring it in for me to the clerk. That is now illegal due to this ruling."
Watch new episodes of Here & Now at 7:30 p.m. on Fridays.
---
Recent Here & Now
//php dynamic_sidebar( 'news-sidebar-2' ); ?>