'Here & Now' Highlights: Charles Franklin, Scott McDonell, Don Taylor
Here's what guests on the Sept. 16, 2022 episode said about tightening races for U.S. Senate and governor in Wisconsin, election clerks' preparations for the November vote and the averted strike of UW Health nurses.
By Frederica Freyberg | Here & Now
September 19, 2022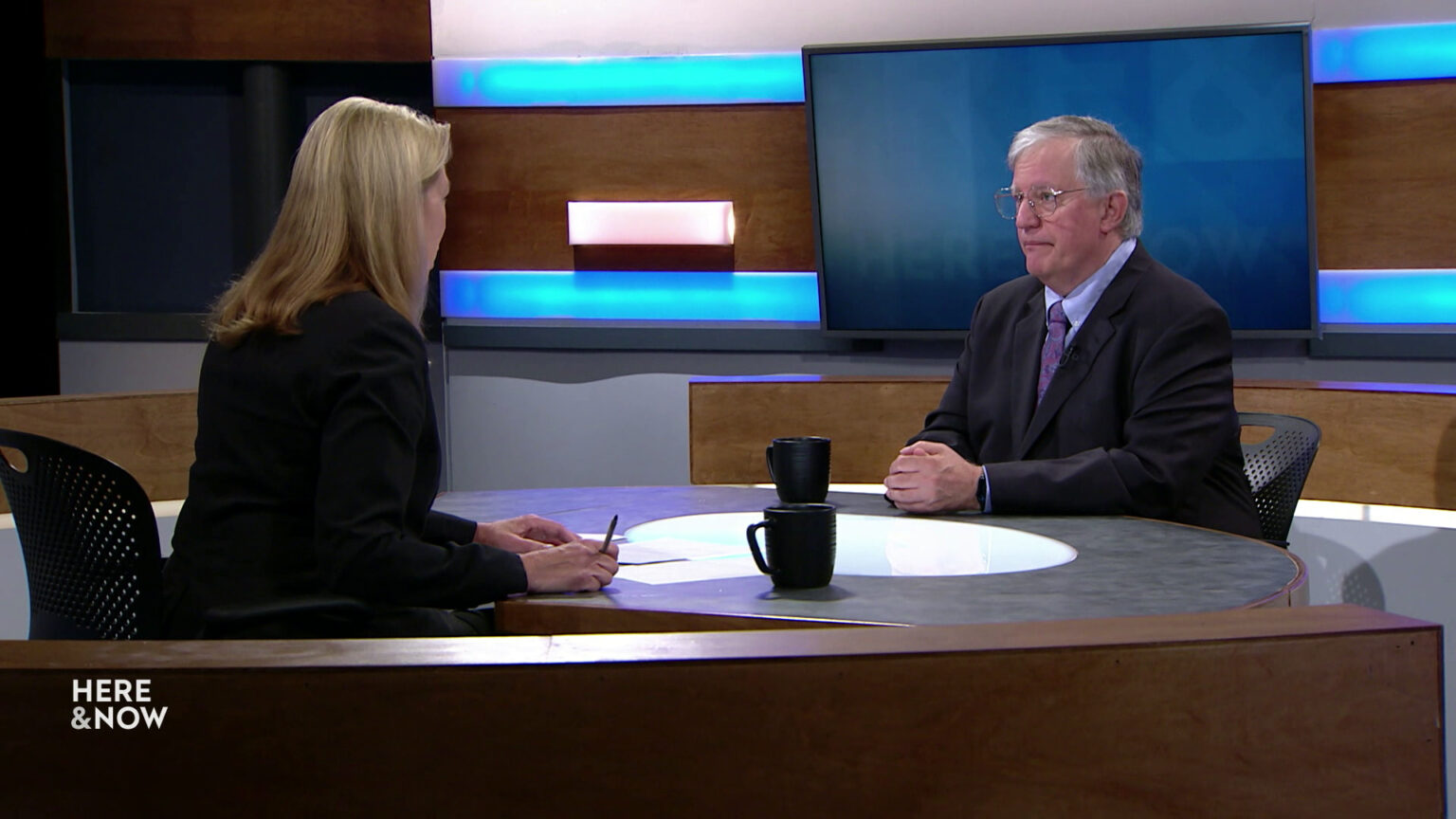 ---
Barely two months out from the 2022 general election, the director of the Marquette Law School poll discussed how the U.S. Senate race between the Democratic challenger, Lt. Gov. Mandela Barnes, and Republican incumbent, Sen. Ron Johnson, has tightened to within one percentage point. The Dane County Clerk described the extra lift the midterms are placing on local election officials. An expert on employee unions explained why he thinks UW Health administration can legally recognize a nurses' union.
Charles Franklin
Director, Marquette Law School Poll
After an August survey had the Democratic challenger for U.S. Senate, Lt. Gov. Mandela Barnes, up 7 points over the Republican incumbent Sen. Ron Johnson, September polling in the race showed the candidates neck-and-neck, with an ongoing tight margin in Wisconsin's contest for governor.
Franklin: "As it often is in Wisconsin, after seeing a little bit of a lead for Barnes in the Senate race, that's now tightened to a one point Johnson lead. And in the governor's race, a little tightening from a four point lead to a three point lead. All of that's inside the margin of error. Mandela Barnes had a strong primary. Three of his opponents dropped out and endorsed him. He wins the primary easily, and so you get a bump from that. But while Democratic voters especially had a very positive view of him and so did independents, there was 41% without an opinion of him in August. And now it's not the primary. Welcome to the NFL. It's time for general election campaign advertisements. And I think that's pretty clearly taken a toll. I don't think it's unexpected when you have 40% who don't know, you're going to be vulnerable to that. Now, some of that initial impact has happened. We have a very tight race and we'll see what happens."
Scott McDonell
Dane County Clerk
With the Nov. 8 election fewer than two months away, election clerks across the state are busily preparing even amidst new pressures to fulfill records requests and plan for any disruption at polling places.
McDonell: "In some ways, it's the same old, same old. I mean, we do this all the time. But I think the bigger difference is, we've seen just our workload really go up — a lot of open records requests coming in. I can't tell you how many I've gotten. And it's true all over the state and all over the country, honestly. Also, just trying to plan contingency-wise for things that you haven't had to worry about before. Disruptions in the polling places —, how are you going to mak[e] sure law enforcement and the clerk's office are on the same page on how they're going to respond to those things? Just a lot more workload than normal."
Don Taylor
Professor, UW-Madison School for Workers
An expert on employee unions and collective bargaining said he believes nurses who threatened to strike over failure of UW Health administration to recognize their union actually do legally have that right. Taylor said state law doesn't prohibit voluntary collective bargaining from taking place. More globally, he described working conditions that have led to heightened interest in union organizing.
Taylor: "I think the pandemic had a lot to do with it. A lot of employers struggled to adapt to the new health and safety needs of their workforces with the related workforce shortage that we're now experiencing. More employees are being made to do the same amount of work with fewer people, and that makes it harder to not just keep a workplace safe, but to maintain work-life balance and avoid excessive overtime. So I think all of those things are adding up to additional interest in unions. The younger workforce tends to be more interested in unions. There's a new poll that the approval of unions has reached the highest level since, I think, the 1960s. So I think all of that is coming together. And the last thing I'll say on that is simply that once some groups started having success — that inspires others to move forward. The first Starbucks, for example, that unionized then inspired others to follow the same track."
Watch new episodes of Here & Now at 7:30 p.m. on Fridays.
---
Recent Here & Now
//php dynamic_sidebar( 'news-sidebar-2' ); ?>