'Here & Now' Highlights: Charles Franklin, Michael Wagner
Here's what guests on the November 4, 2022 episode said about the last round of Wisconsin candidate polling before the midterm elections and how disinformation can lead to political violence.
By Frederica Freyberg | Here & Now
November 7, 2022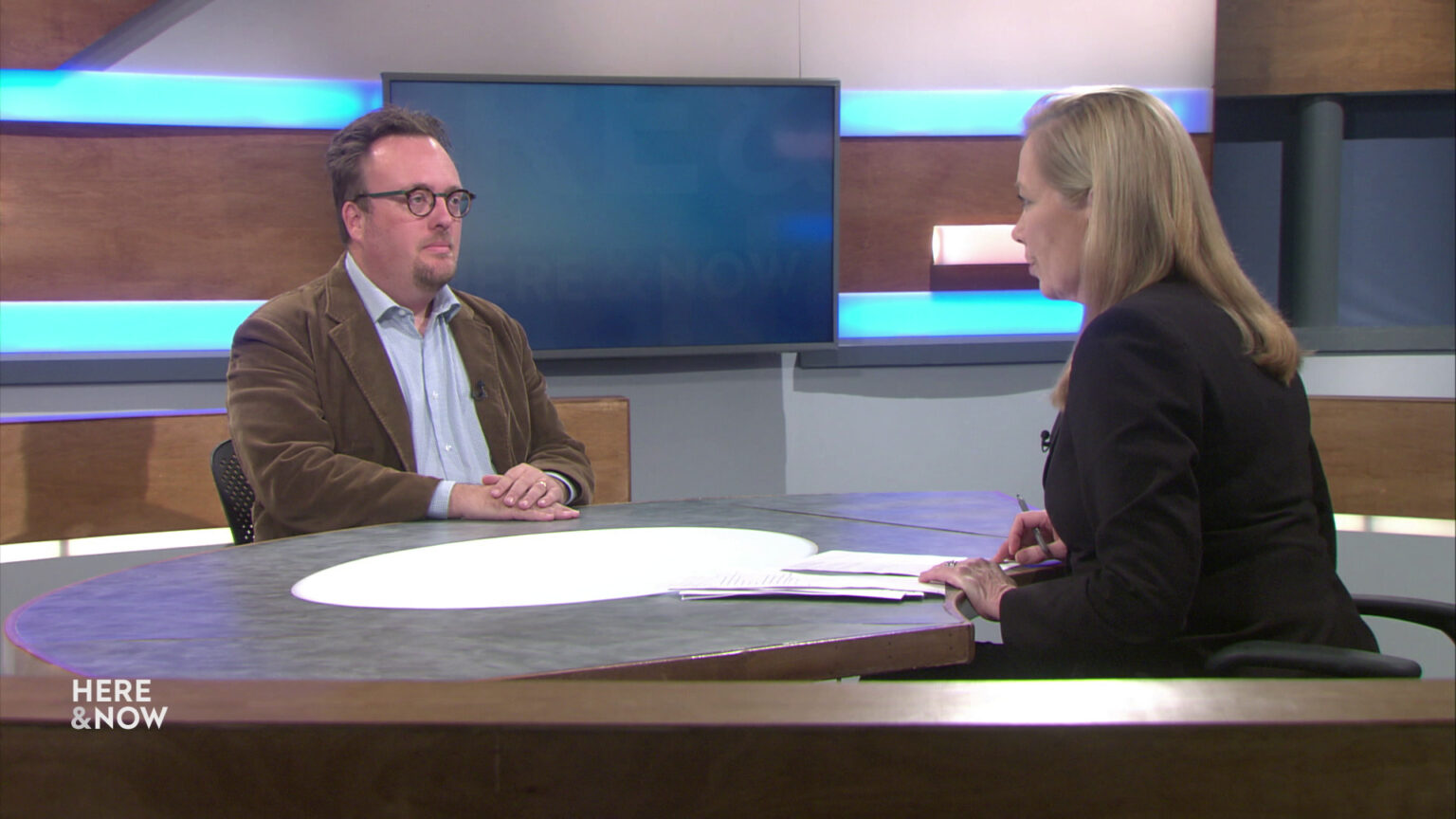 ---
The last Marquette Law School polling before the Nov.8 election shows an even race for governor and tight race for U.S. Senate in Wisconsin — poll director Charles Franklin described why the races have tightened in the final days. President Joe Biden addressed the nation just days out from the midterm elections and said lies about the 2020 election fuel acts like the attack on Speaker Nancy Pelosi's husband — UW-Madison journalism professor Michael Wagner is engaged in research on disinformation and said there is a direct line from the pedaling of it to political violence.
Charles Franklin
Director, Marquette Law School Poll
The race for governor in Wisconsin was tied in the final Marquette Law School Poll before the Nov. 8 election, and voters have seen wall-to-wall campaign ads in the most expensive gubernatorial race in the country. Democratic incumbent Gov. Tony Evers and Republican challenger Tim Michels were even at 48% among likely voters. In the U.S. Senate race, the poll found Republican incumbent Sen. Ron Johnson is supported by 50% of likely voters and his Democratic challenger Mandela Barnes gets the support of 48% of respondents. As these and other races are counted in hours down to Election Day the candidates are not letting up.
Franklin: "Here in Wisconsin, where we're looking at such a close (governor's) race tied at 48 in our poll, it doesn't get any closer than that. Even little changes matter. And so you're seeing both parties pulling out all the stops this week and over the weekend to try to get every last single voter they can get, because we're past the point where there are very many people to persuade."
Michael Wagner
Professor, UW-Madison School of Journalism and Mass Communication
Misinformation has swirled around the media landscape for years and become especially acute – rising to the level of disinformation – about the 2020 presidential election. One reaction to lies about the vote was the storming of the U.S. Capitol on Jan. 6, 2021 and another was the Oct. 28, 2022 attack on House Speaker Nancy Pelosi's husband. President Joe Biden declared in a Nov. 3 speech that what he calls the "big lie" fuels such political violence and intimidation of voters. Wagner researches misinformation and disinformation and said it can add fuel, especially for people who like chaos.
Wagner: "It does certainly seem there are people who see myths and disinformation on their social media feeds and in more extreme corners of the internet, but also in terms of people who meet up together. And, yes, there are direct lines we can draw between the misinformation that flows online and people's behavior that sometimes can turn violent. … Some people who embrace (disinformation) do it because it feels good. It feels good to see the other side having to hear these negative things about them. Others do it because it's profitable, or it might help their particular side gain power. Others prefer chaos. And there's a small subset of people who just enjoy watching the world burn — they are more than happy to share things that aren't true, to stir things up."
Watch new episodes of Here & Now at 7:30 p.m. on Fridays.
---
Recent Here & Now
//php dynamic_sidebar( 'news-sidebar-2' ); ?>