'Here & Now' Highlights: Bradley Burmeister, Beth Neary, Chris DeMarco, Susan Urbanski
Here's what guests on the June 17, 2022 episode said about assessing firearm risk for patients with mental health needs, adverse effects of exposure to PFAS, the high risk of energy emergencies in the Midwest grid, and demand for human milk during the baby formula shortage.
By Aditi Debnath | Here & Now
June 20, 2022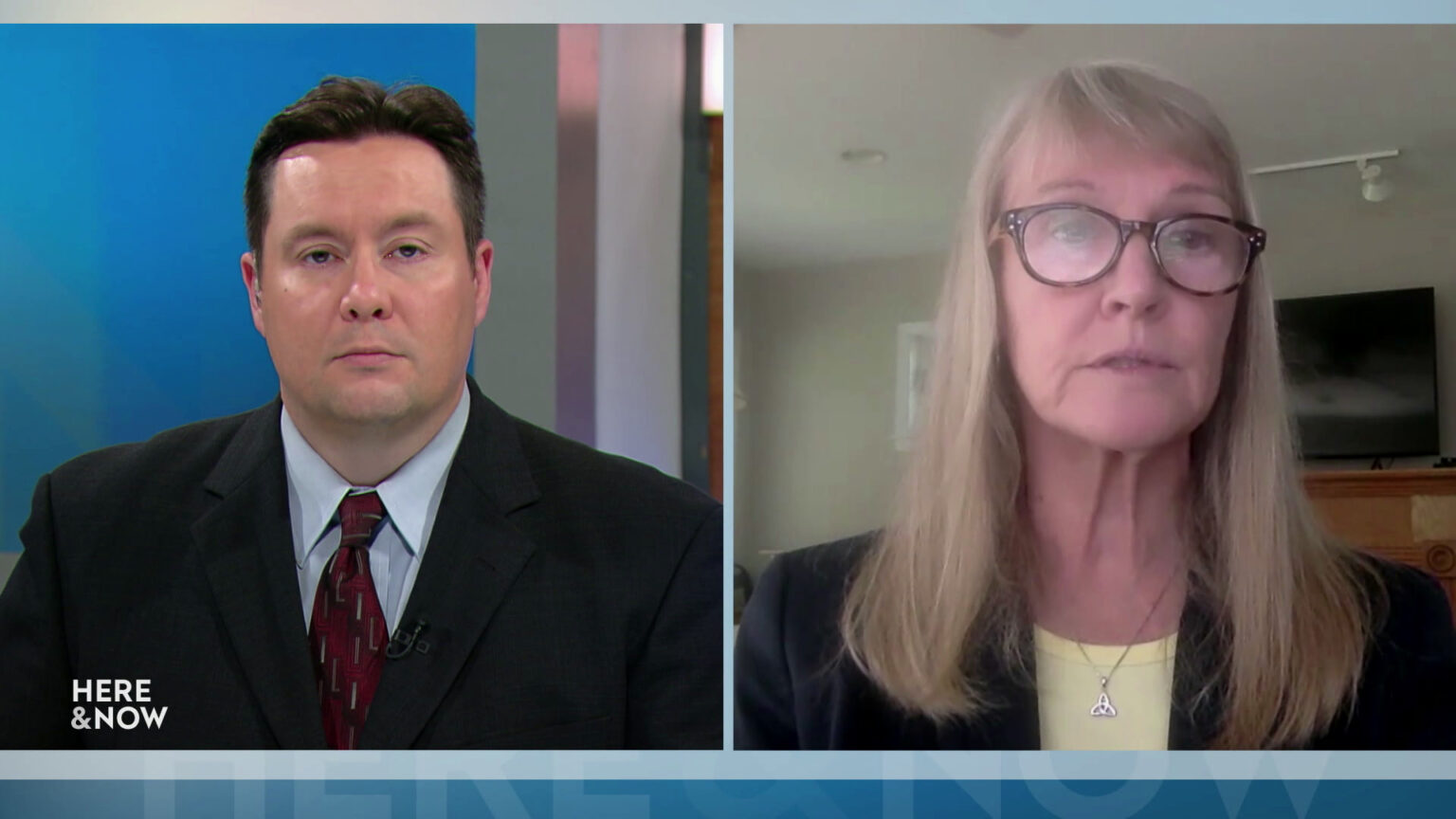 ---
Dr. Bradley Burmeister weighed in on a red flag provision included in a bipartisan framework for a gun violence bill in the United States Senate. The provision would create a process to temporarily remove guns from people who are declared to be a threat to themselves or others. Co-president of the Wisconsin Environmental Health Network Dr. Beth Neary shared the health risks posed by PFAS as new federal health advisories warn that some of the chemicals are hazardous even at extremely low levels. Professor emeritus of electrical engineering Chris DeMarco discussed the possibility of energy emergencies in the Midwest following a report from the North American Electric Reliability Corporation that the Midwest energy grid is at high risk. Program manager for the Mothers' Milk Bank of the Western Great Lakes Susan Urbanski described the increase in donations and demand for human milk as a nationwide baby formula shortage continues.

Dr. Bradley Burmeister
ER Physician, Bellin Memorial Hospital
Emergency room physician Dr. Bradley Burmeister described the difficulty for health care providers to ensure community safety. Dr. Burmeister explained how physicians currently cannot detain patients who are deemed dangerous to their community, and how law enforcement does not have the medical expertise to make informed decisions about someone's mental state.
Burmeister: "Health care providers and law enforcement work hand in hand very often, but it can be challenging and takes some medical expertise to really understand what sort of capacity somebody has to appropriately relay the information of what their thought process is. There are some patients that may not be truthful when they are saying they're suicidal or potentially homicidal, so I think that is what's the challenging part — how nuanced it is to really make that decision on who is safe to be members in our community."

Dr. Beth Neary
Co-president, Wisconsin Environmental Health Network
Dr. Beth Neary, co-president of the Wisconsin Environmental Health Network and professor emerita at the University of Wisconsin Department of Pediatrics, described the adverse effects of exposure to PFAS chemicals. Dr. Neary specifically commented on the chemicals' impact on children and pregnant women.
Neary: "We've learned that the impacts of these chemicals are that it can interfere with the body's natural hormones, which act at very small levels, too. It can increase cholesterol levels. It can increase the risk of certain cancers. In children, some recent studies show that it's affecting the immune system to the point where children may not be responding properly to some vaccines, and as far as children, it can have an effect on developmental disabilities. In pregnancy, women who are exposed can have higher blood pressure and have lower birth weight."

Chris DeMarco
Emeritus Professor, University of Wisconsin-Madison Dept. of Electrical and Computer Engineering
Chris DeMarco, a professor emeritus of electrical engineering, commented on the unpredictability of electricity blackouts and why experts disagree on their likelihood and potential severity. DeMarco explained that blackouts are often caused by multiple random events and suggested grid operators take a conservative approach in their management.
DeMarco: "There's certainly a mix of motivations among the different players in the grid, but I think the challenge in much of this is you really are trying to predict things that are inherently random chance. We know that inevitably some equipment will fail. Inevitably we'll get some conditions we didn't anticipate. And historically, when severe blackouts have happened, they're an accumulation of these relatively rare events coming together."

Susan Urbanski
Program Manager, Mothers' Milk Bank of the Western Great Lakes
Susan Urbanski, program manager for a human milk bank that distributes donated milk in Wisconsin and Illinois, shared the various reasons a mother might be unable to breastfeed her child. These issues have received increasing attention as the nationwide baby formula shortage continues.
Urbanski: "There's plenty of reasons why moms might not be able to provide their own milk. Very often it's a lack of support. One of the things that we do as a nonprofit organization is try to support moms to meet their own goals, and that includes connecting them with local lactation resources, but for so many reasons, sometimes that's just not an option. There are moms who are taking medications that are contraindicated. There's families that have no mother that is involved. And then there's also situations such as adoption and surrogacy or maternal cancer. There's many, many reasons why human milk may not be available in the immediate family. So we like to come in and help in those situations."

Watch new episodes of Here & Now at 7:30 p.m. on Fridays.
---
Recent Here & Now
//php dynamic_sidebar( 'news-sidebar-2' ); ?>