'Here & Now' Highlights: Ann Zenk, Michael Wagner
Here's what guests on the April 14, 2023 episode said about healthcare workforce shortages around Wisconsin and the state's political divides becoming social divides.
By Frederica Freyberg | Here & Now
April 17, 2023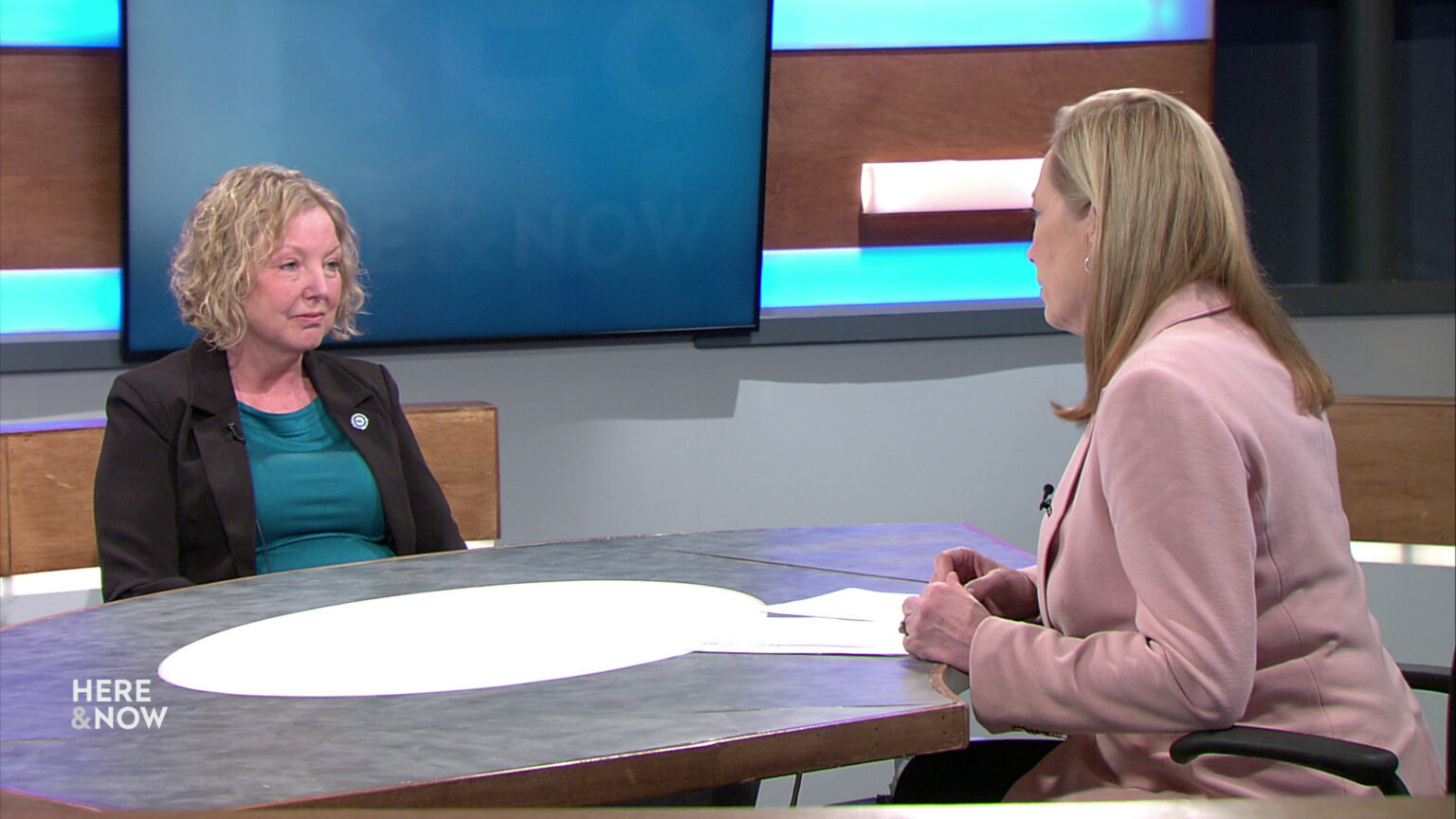 ---
The Wisconsin Hospital Association is sounding the alarm on historic shortages of frontline healthcare workers, especially certified nursing assistants —the group's Vice President of Workforce and Clinical Practice Ann Zenk explained the ramifications of this problem and ideas for solutions. Survey research from the UW-Madison School of Journalism and Mass Communication shows how polarized politics causes social upheaval — professor Michael Wagner called the diagnosis "grim" but noted there is reason for hope.

Ann Zenk
Vice President of Workforce and Clinical Practice, Wisconsin Hospital Association
The need for nursing care is only increasing as the population ages, but trouble recruiting, retaining and replacing retiring nurses and aides is making matters worse. The Wisconsin Hospital Association's 2023 Wisconsin Health Care Workforce Report shows a shortage of nearly 1,800 certified nursing assistants and about 4,000 registered nurses across the state. Zenk called the situation a "silver tsunami" that affects everyone.
Zenk: "Hospitals right now are experiencing a really big bottleneck in the availability of long-term care beds like nursing home beds. The impact of that is that patients stay in the hospital longer than they need, which stretches staffing thinner also, [and] creates longer wait times in the emergency department as patients who need that acute care have to wait for another bed to open up."
Michael Wagner
Professor and Director, UW-Madison Center for Communication and Civic Renewal
A survey of Wisconsin citizens shows the state's political divides are disrupting social relationships and personal bonds. Wagner, a UW-Madison journalism professor, said the center embarked on this research to understand problems of a divided state to help articulate a solution. Its report shows results of what are described as "civic fractures."
Wagner: "Some of the examples we see of that are in how politics and our deep commitment to our political identities is now shaping how we engage in everyday conversation with people. Nearly two thirds of us now have said, 'Well, we've stopped talking politics with somebody.' We might talk about the Badgers or the Packers or the weather, but we won't talk politics anymore. And then for almost one in five of us, we cut a friend or family member out of our lives because of political disagreements. Now, that might be because we don't want to hear what the other side has to say and don't want to have to engage their ideas. Or it might be because the other side is telling us who we are is invalid, or maybe we feel dangerous and some conversations are like, we might be in danger. And so it's hard to know exactly what's driving these things, but people are retreating from the kind of deliberation that is fundamental to democracy."
Watch new episodes of Here & Now at 7:30 p.m. on Fridays.
---
Recent Here & Now
//php dynamic_sidebar( 'news-sidebar-2' ); ?>